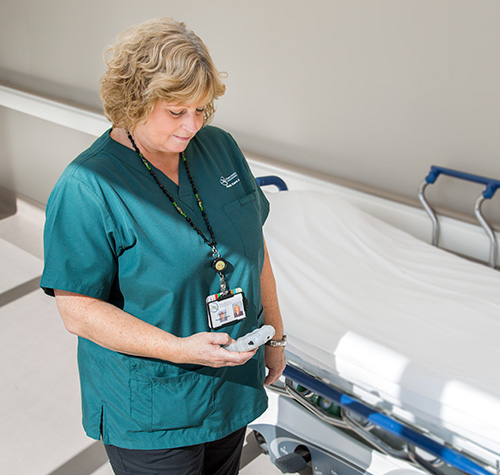 Niagara Health's new portering system was launched in 2013 to make patient transfers within the hospital faster and smoother, whether for a diagnostic test, procedure or other need.
Niagara Health worked with Connexall (an integrated technology solution company) to develop an automated notification system that allows all hospital staff involved with patient transports to follow a patient's status or movement along the route in real time on a monitor.
Automating our porters' workflow has significantly improved patient transport times from one location in the hospital to another and has generated positive feedback from both patients and staff. Reduced wait times for transfers translate into better experiences for our patients and a greater ability of our porters to manage their workloads.
Here's how the program works: Porters receive transport requests directly through a dedicated wireless phone system; those issuing the request for a patient transport are advised the moment it is received and accepted by the porter who will be managing the task. The task can be escalated if more or alternate resources are needed.
The system provides up-to-the-minute details on each task to ensure a more seamless process for patients and staff. As a result, patients receive better service and staff on our units spend less of their valuable time coordinating and following up on transfers.