Inpatients (those admitted to the hospital) may have one visitor during each block:

10:30 a.m. to 1:30 p.m.
3:30 p.m. to 6:30 p.m.
To help maintain a safe environment, including reducing the number of people entering the hospital, visitors may not rotate throughout the allotted time. It is recommended that each inpatient's family and friends agree to a visitation schedule in advance to ensure patients only have one visitor throughout each time block.
Patients coming for clinic visits and other outpatient services:
Those coming for appointments – including clinic visits and other outpatient services – as well as those coming to our Emergency Departments and Urgent Care Centres – are still asked to come alone. As well, patients admitted to our Emergency Departments are not permitted to have visitors at this time.
Patients with extenuating circumstances are encouraged to contact their care provider at Niagara Health directly to discuss their needs. Anyone accompanying a patient to an appointment must be preapproved and meet all visitor criteria.
Accessing the hospital:
There are limited entrances to our sites. All visitors are asked to enter through the main entrance of each site, with the exception being visitors at the Port Colborne Site and Douglas Memorial Site using the Urgent Care Centre entrance.
Limited exceptions
Limited exceptions to this policy will be made on a case-by-case basis. This includes:
Compassionate reasons.
Patients on the Paediatric and Neonatal Intensive Care units may have one visitor.
Women in labour may have one support person at all times. In addition, if patients have a doula supporting them, this person may attend the birth as part of the care team.
Other exceptions as determined by the care team. Please contact the manager on the unit where the patient is staying.
We will continue to look at our visiting policies going forward.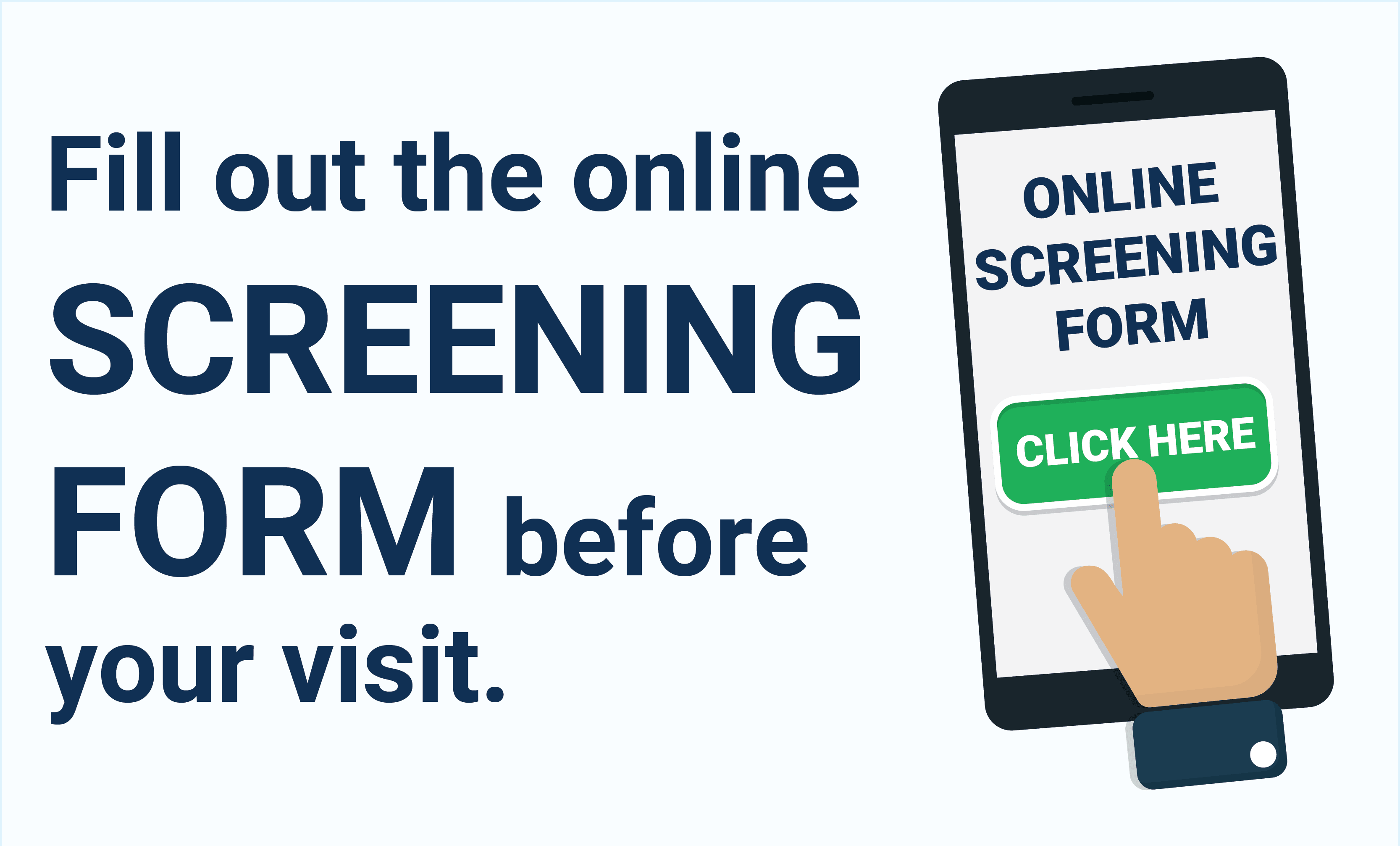 Click here to download the printable screening form
Visitors coming to Niagara Health must:
Be 18 years of age or older.
---
Pass screening. Please click here to fill out the online screening form. You can also download a copy of the screening tool, which can be printed and filled out to expedite the screening process.
---
Bring their own mask and wear it at all times while in the hospital.
---
Follow signage and other directional information while at the hospital.
---
Maintain a safe physical distance of six feet (two metres) from others while at NH sites.
---
Practice meticulous hand hygiene upon entry and at appropriate times while in the hospital.
---
Limit their movement while in the hospital, staying in the patient's room for the duration of the visit.