Niagara Health's plans are to evolve to a total of three sites, two hospital sites and one ambulatory care and urgent care centre.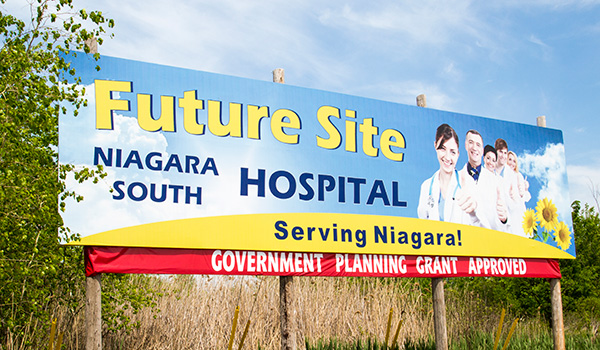 In addition to our current St. Catharines Site, our capital redevelopment plan proposes a new Niagara Falls South Site at Lyons Creek Road and a new Ambulatory Care & Urgent Care Centre in Welland.
Although state-of-the-art facilities are a key part of our planning, strengthening partnerships and community linkages is equally important. The goal is to create a new model of healthcare for patients and families that provides well co-ordinated, seamless access to a full spectrum of services across our region and beyond when needed.
Niagara Health's role will be to provide acute care and complex care services. We will work closely with all of our partners, which will include family physicians providing primary care in community settings and tertiary hospitals in our LHIN that provide more specialized health services, such as cardiac surgery.

Although travel will be required to access healthcare services, as is the case today, we will also look for opportunities to build on successes with access to care closer to home, or even at home using technology.

Pending approval of our plans by the Ministry of Health and Long-Term Care, our redevelopment plans call for opening the new Niagara Falls South Site, Lyons Creek Road, and the new Ambulatory Care & Urgent Care Centre, Welland, in 2023. In the meantime, our hospital sites will continue to provide services as they do today across Niagara.