Community partners under one roof to enhance access to mental health and addictions programs. Read more here.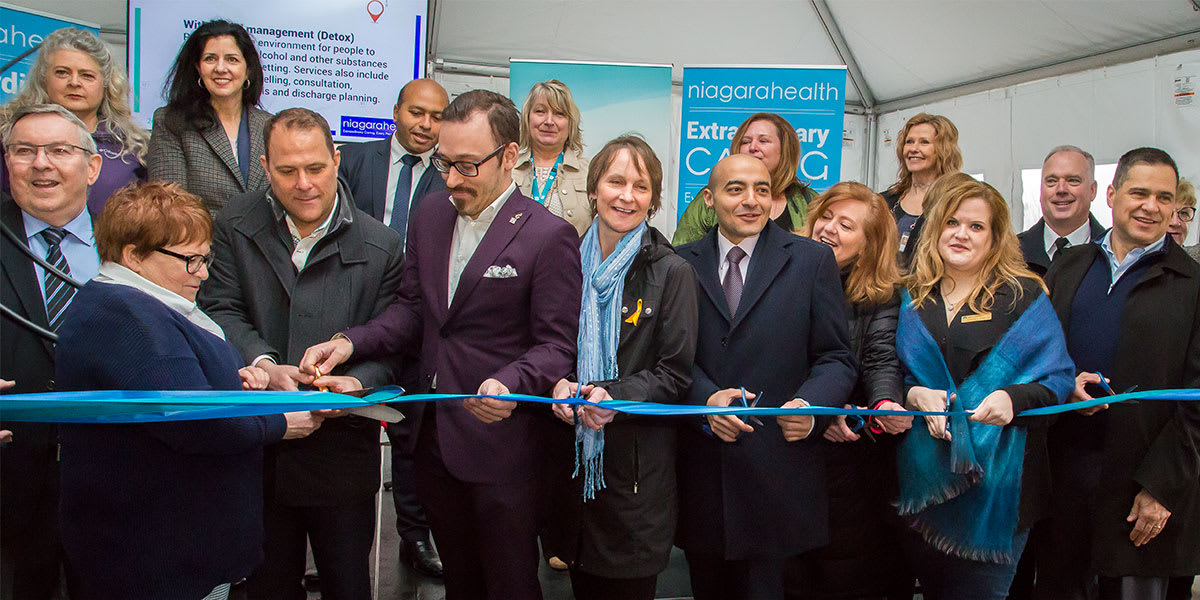 Niagara Health's Mental Health and Addictions Program supports individuals with serious mental illness and addictions needs across the Niagara region.
---
In partnership with community organizations, the Mental Health and Addictions Program offers services that promote recovery through timely access to quality, evidence-informed care that is sensitive to the physical, emotional, spiritual, cultural and social needs of patients and families across the lifespan.
In An Emergency
If you or a loved one is experiencing any of the mental health and addiction emergencies listed here, you should go to the nearest Emergency Department or call 911, if you are unable to get to the hospital safely (for example if you have taken an overdose).
If you are in crisis and just need to talk with someone, call COAST Niagara 1-866-550-5205.
If you would like to know more about mental health and addiction resources across Niagara Region, call the Access Line at 1-866-550-5205.
Our Interprofessional Team
On your journey through our program, you will meet many different interprofessional team members who will work closely with you and your family to understand and meet your needs. Below is a list of the different team members you may meet and some links for more information:
Emergency and Mental Health Services
Addiction Recovery Services
Addiction Recovery Services are offered in St. Catharines and Port Colborne. The programs are members of Addictions Ontario.
Contact information is provided under each addiction service listed below.
Resources/Information for Patients/Families
Community Partners
Niagara Health works with many mental health and addictions community partners...learn more.
Methadone Clinics Available At The Following Sites
Port Colborne New Port Centre
Phone: 905-378-4647 ext. 32542
Douglas Memorial Site in Fort Erie
Phone: 905-378-4647 ext. 50102
St. Catharines (264 Welland Avenue)
Phone: 289-479-5090