We are committed to creating a coordinated system of care across the region that responds to needs determined by population health data and makes the most of available resources, partnerships and community input.
Working with our partners, our role will be to provide acute care hospital services as part of a larger healthcare system that connects all types of care. There are a number of options for healthcare to be provided outside of the hospital environment which creates great opportunities for patients to receive quality care in a local setting. From the hospital's perspective, this could include establishing an ongoing presence of clinics in community settings with our staff and specialist physicians.
Safe, quality healthcare provided in the community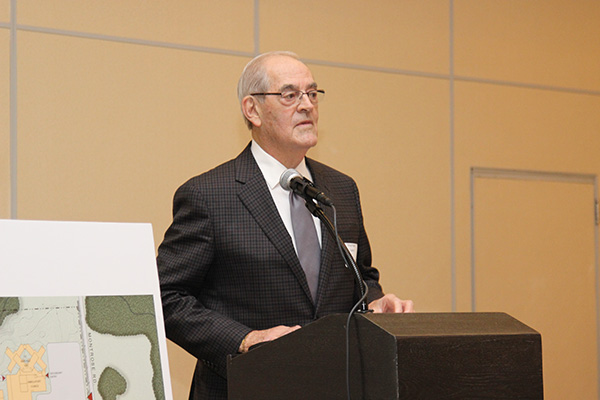 Our planning is consistent with a shift taking place in healthcare across the province in which people can access the care they need in the community, or even in their homes. Having the right community-based resources in place to manage residents' healthcare needs, particularly those with chronic diseases, will help to avoid unnecessary Emergency Department visits and other visits to the hospital. This way, Niagara Health will be better positioned to provide patients with acute care and other specialized services, while family physicians and other partners in the community are better positioned to provide primary care as close to home as possible. These primary care services could include preventative programs to improve prospects for good health and wellness as well as chronic disease management for those with more frequent healthcare needs. Teaming up with community-based health and social services providers will also enable us to better meet the needs of vulnerable and marginalized members of our communities in Niagara.
Building on partnerships to improve care
We are proud of the work we accomplished with Pleasant Manor and the Niagara-on-the-Lake Health Services Steering Committee to develop a 12-bed Convalescent Care Program at Niagara-on-the-Lake's Pleasant Manor. This program is an excellent example of how partnership is supporting the residents of Niagara-on-the-Lake needing short-term care of 90 days or less in order to return to independent living.
We will continue to work with our partners to develop solutions to improve care based on specific community needs.
As we move forward, there will be many opportunities for members of the communities we serve, including residents, physicians and other healthcare providers, to partner with us to redesign how healthcare is delivered across our region to build a healthier Niagara.