Everyone at Niagara Health plays an important role in providing extraordinary patient care and an excellent work environment for our team.
This infographic illustrates Year 3 of our Strategic Plan and demonstrates the work we do to create a Healthier Niagara.  We are committed to our purpose: Extraordinary caring. Every person. Every time.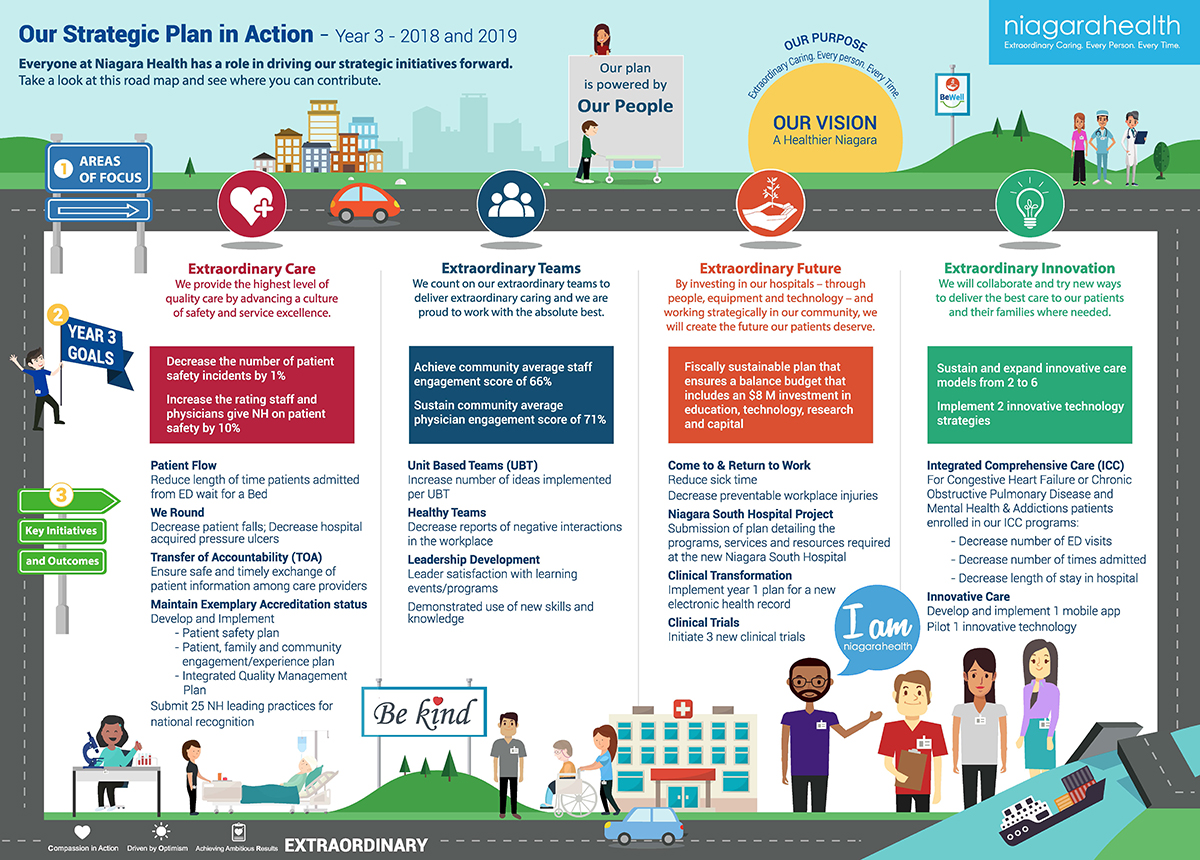 ---
We heard from thousands of people inside our organization and across the region about what matters, and the feedback we received inspired us to imagine a Healthier Niagara.
---
Our 10-year strategic plan sets out four Areas of Focus to guide us to the vision of a Healthier Niagara.
Under each Area of Focus, you can learn about our current initiatives and follow our progress.
---