Everyone at Niagara Health plays an important role in providing extraordinary patient care and an excellent work environment for our team.
This infographic illustrates Year 3 of our Strategic Plan and demonstrates the work we do to create a Healthier Niagara.  We are committed to our purpose: Extraordinary caring. Every person. Every time.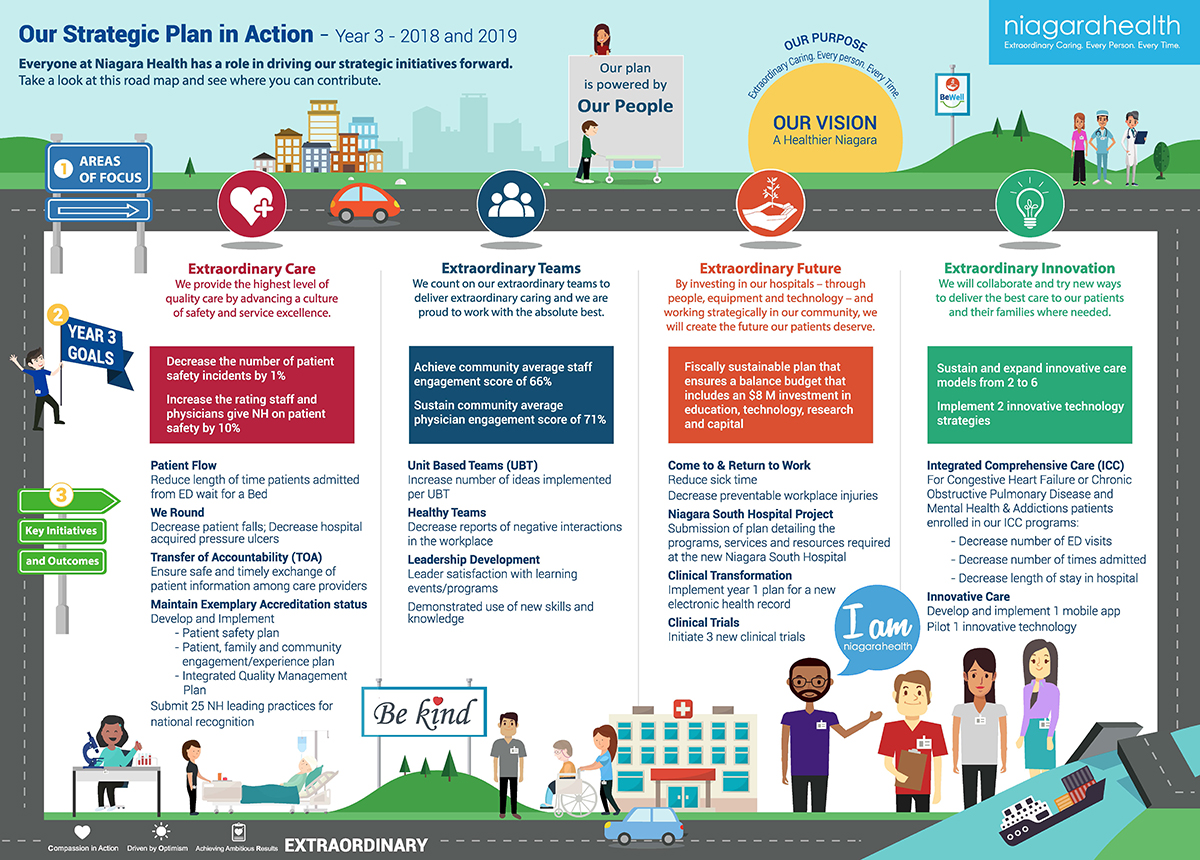 ---
We heard from thousands of people inside our organization and across the region about what matters, and the feedback we received inspired us to imagine a Healthier Niagara.
---
Our 10-year strategic plan sets out four Areas of Focus to guide us to the vision of a Healthier Niagara.
Under each Area of Focus, you can learn about our current initiatives and follow our progress.
---
Our Purpose: Extraordinary Caring. Every Person. Every Time.
Our Vision: A Healthier Niagara
Our CORE Values:

Compassion in Action: Our compassionate and respectful culture is one in which we quickly take action to meet the needs of those we serve and to make healthcare better. We treat each other well.

Driven by Optimism: We are hopeful and optimistic in tackling our challenges. In partnership we accomplish more. We are resilient through change and drive innovation.

Achieving Ambitious Results: We hold ourselves to the highest standards. We are accountable for high-performing, high-quality, sustainable and innovative healthcare. We are transparent about performance and commit to improve.
…
E
xtraordinary
---