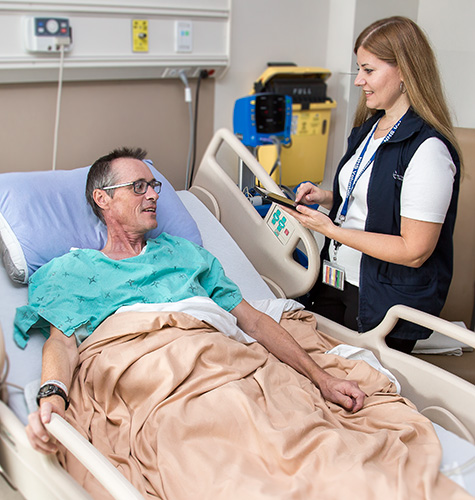 Niagara Health has launched a real-time patient satisfaction measurement tool that includes an escalation process for timely resolution of concerns.
This technology, developed by Niagara Health's Information and Communications Technology team, allows trained volunteers to visit patients in their rooms using a hand-held tablet to complete the survey. The volunteers ask patients five questions covering areas such as whether a doctor or nurse explained their care in a way they could understand, the involvement they had in decisions about their care and how they would rate the care they received. 
Any need not being met triggers an automatic email, using Connexall technology, to the Clinical Manager of the unit, signaling to the manager that there is a patient concern that needs to be addressed. Being able to collect and act upon "in-the-moment feedback" can make all the difference in the experience of our patients and creates new learning opportunities for both staff and leaders.