A highlight of National Nursing Week in Niagara is the Nursing Awards of Excellence, given out this morning as nursing professionals gathered to be honoured at the Niagara Health System's annual Nursing Week breakfast. The following eight Registered Nurses and Registered Practical Nurses are this year's recipients:
Nursing Awards for Excellence in Direct Care
Heather Anderson, RPN, Inpatient Surgical, Welland Site
Linda Dyck Humphries, RN, ICU, St. Catharines General Site
Sue Veldman, RN, Mental Health, Welland Site
Debbie Williams, RN, Charge Nurse, Maternal/Child, Greater Niagara General Site
Nursing Leadership Awards
Carol Munro, Clinical Manager, Maternal/Child, Greater Niagara and Welland sites
Colleen Winger, Administrator, Extended Care Unit, Welland Site
Nursing Endowment Fund – $500 bursary per recipient, courtesy of Nursing Professional Development Advisory Council
Lindsay Dracz, RPN, Emergency, Greater Niagara General Site
Debbie Roberts, RN, Complex Care Educator
"Congratulations to our award recipients this year and to all those nominated," says Interim President/CEO and Chief Nursing Executive Dr. Sue Matthews. "It is a high honour for these nurses to be nominated by their peers and colleagues and I know the selection committee had a difficult task to narrow the field. These award winners are truly focused on improving the hospital experience for our patients."
The NHS holds a variety of recognition events during National Nursing Week, including a Nursing Breakfast, Nursing Dinner on May 11 and Celebration Teas.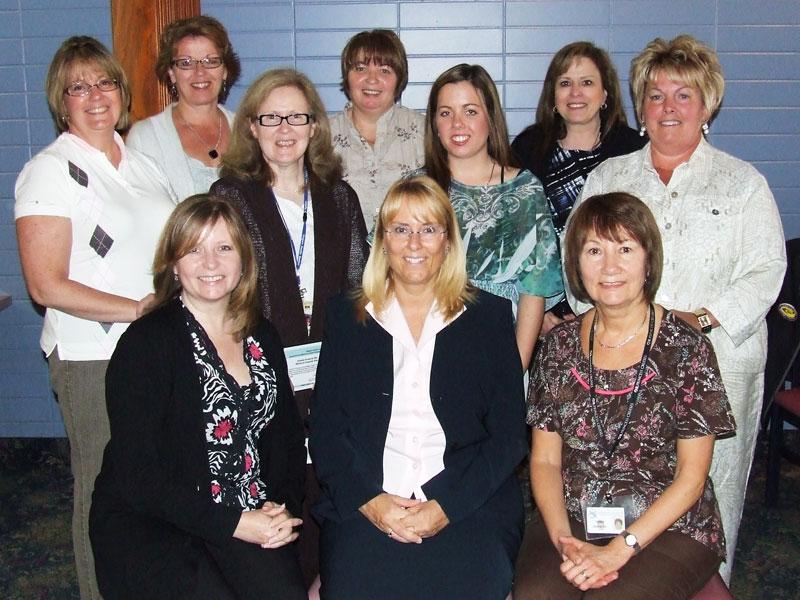 2011 Nursing Award winners at Nursing Breakfast – Front row from left: Carol Munro; presenter Sue Matthews; Debbie Williams. Middle row from left: Colleen Winger; Debbie Roberts; Lindsay Dracz; presenter/selection committee member Donna Rothwell. Back row from left: Sue Veldman; Heather Anderson; selection committee member Loretta Tirabassi-Olinski.