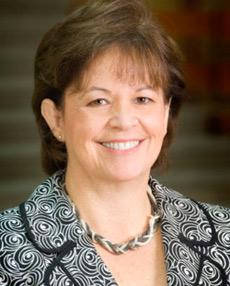 Niagara Health System is very pleased to announce that Ms. Susan Kwolek will join the Executive Team as Vice President, Patient Services at the St. Catharines General Site, following a competitive recruitment process. In this important role, Ms. Kwolek will also lead the organization's Maternal Child Program, and will lead patient care for the new St. Catharines Site and the clinical transition to a million square feet of care.
Ms. Kwolek joins the NHS leadership team following a distinguished career in healthcare. Most recently, Ms. Kwolek was the Chief Operating Officer and Senior Vice President of Patient Care Programs and Services at the Credit Valley Hospital. In this role, Ms. Kwolek was known in Ontario as a very successful leader, in particular as a steward of organizations through change, leading to exceptional patient care.
Previous to her role at Credit Valley, Ms. Kwolek also held Vice President roles at North York General Hospital. She holds a Masters of Health Science (Health Administration) from the University of Toronto, and a Bachelor of Science in Nursing from the University of Western Ontario. Ms. Kwolek is a Certified Health Executive of the Canadian College of Health Leaders, and is a National and International Surveyor for Accreditation Canada.
"We could not be more thrilled to have Susan join our team," said Sue Matthews, NHS Interim President and CEO. "Susan is known nationally for excellence in healthcare leadership, and has a great depth of experience in managing large teams with a view to improved performance. This represents another very significant recruitment to Niagara Health System, and another step in the right direction for patient care for all in our region."
Ms. Kwolek noted: "I am excited by the many challenges and opportunities Niagara Health System is facing at this moment in time. The organization has made great strides in the last 12 months, and I am excited to join this dynamic team. My entire career has focused on making improvements in hospitals, to the benefit of patients, and it is clear the NHS shares my values and aspirations."
Previous to Ms. Kwolek's recruitment, the role was held by Ms. Linda Boich on an interim basis. The organization notes its gratitude to Linda, who will continue in her role as Vice President, Patient Services & Strategy.
Ms. Kwolek is relocating to the Niagara Region, and her first day at Niagara Health System is August 20th.