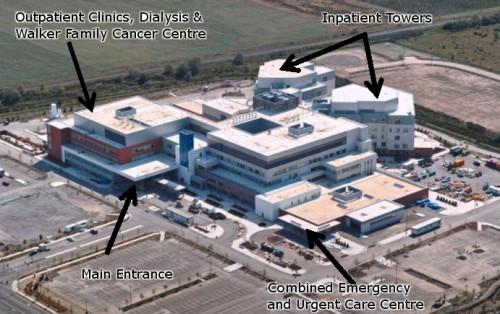 Countdown to turning the building into a hospital
With 109 days left in the construction schedule, and 227 days until the New St. Catharines Site opens, the building is looking more like a hospital with each day that passes.On budget, on schedule and over 93% complete, the design of this world-class facility took the strengths of local knowledge from our clinicians and global expertise of our architects to create a building that is focused on the patient experience.
Although the exterior of the structure looks complete, it is still just a building; construction will be completed on November 26, 2012. The period between then and clinical move day on March 24, 2013 will be used to train and orient staff to the site and also welcome community members to tour their new hospital before we open to provide patient care.
Please join us in achieving the goal of providing one million square feet of care