The Germgo Media Group is pleased to be taking its "Clean Hands Challenge," a travelling interactive event, to 6 Niagara Health System hospitals starting Monday, June 23rd in St. Catharines and concluding Friday, June 27th in Niagara Falls. This unique contest aids in educating and promoting the importance of hand hygiene.
Germgo manufactures and distributes a unique new system of hand-sanitizer units, specially designed and located to encourage public use of hand sanitization. The units are installed for free, and paid for by advertising revenue, which is then shared with the hospitals. The hospitals in turn, view this as an effective vehicle to promote hand hygiene.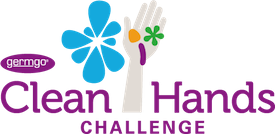 The "Clean Hands Challenge" takes place at high traffic entrance locations of each hospital site from 10:00 a.m. until 2 p.m. each day, maximizing participation, impact, and the number of hands cleaned. Germgo Hand Cleaning Ambassadors will be on-hand to promote participation through educational hand-outs. The event will feature a real-time counter, displaying counts as pumps are recorded. Final results will be published and stacked against other competing hospitals.
"In our work with hospitals and healthcare facilities, we have learned first hand the importance of access and visibility in promoting hand hygiene," said Germgo's CEO and designer Reg Littlefield. "We realized there may be no better way to promote this message  in hospitals – and we are delighted and proud to be working with Niagara Health System in launching this one-of-a-kind campaign."
"Good hand hygiene is an important practice for all healthcare providers as well as patients and visitors," says Derek McNally, NHS Executive Vice President, Clinical Services and Chief Nursing Executive. "It is the single most effective thing anyone can do to prevent the spread of infection, and we are excited to be the first healthcare organization in the province to partner with Germgo in the Clean Hands Challenge. With these events we see great potential for raising awareness about hand hygiene and enhancing safety across all of our sites."
Germgo has plans to continue the challenge throughout the summer in hospitals and facilities all over the province. For more information, just visit makeitcount.germgo.com or www.germgo.com
Media Contact:
John Delacourt
Gibbon Communications
Ph: 1.416.580.3122
E: jdelacourt@gibboncommunications.com