It was a special day at Niagara Health as our team was recognized for their life-saving work.
Janice Beitel, Director of Hospital Programs, Education and Professional Practice with Trillium Gift of Life Network, visited our St. Catharines Site on Wednesday to present Niagara Health with the Provincial Conversation Rate Award for meeting important organ and tissue donation benchmarks over the past year. 
Between April 2017 and March 2018, Niagara Health was among 24 Ontario hospitals to meet TGLN's target of a 58 per cent conversion rate. A conversion rate is the number of potential organ donors who became actual organ donors and is an important indicator of organ donation success for TGLN.
TGLN plans, promotes, coordinates and supports organ and tissue donation and transplantation across Ontario.
"We are proud of our success and very honoured to work with Trillium Gift of Life Network in this important effort to save lives," says Heather Paterson, Niagara Health's Director Patient Care, Medicine/Critical Care. "We recognize that organ and tissue donations are the direct result of a family's loss of a loved one, and we are extremely grateful to our donor families who make the decision to give the gift of life."

"The Provincial Conversion Rate Award demonstrates Niagara Health's commitment to building a sustainable donation program," says TGLN's Janice Beitel. "What is unique to Niagara Health is that this commitment is evident at each site. No matter which site TGLN is working with, the staff demonstrates their support of donation and enables patients and families to give the gift of life."
Hidden Hero
At the event, Don Versluis, a Niagara Health Nurse Practitioner, was also acknowledged by Niagara Health and TGLN as a "Hidden Hero" for his dedication to promoting organ and tissue donation.
The award was created to recognize someone who is a champion of organ and tissue donation, though it isn't necessarily their primary role at the hospital.
Recently, Don was a strong advocate for a patient when she expressed her wishes to be an organ and tissue donor. He ensured that all of the patient's end-of-life wishes were met, working closely with other members of the healthcare team.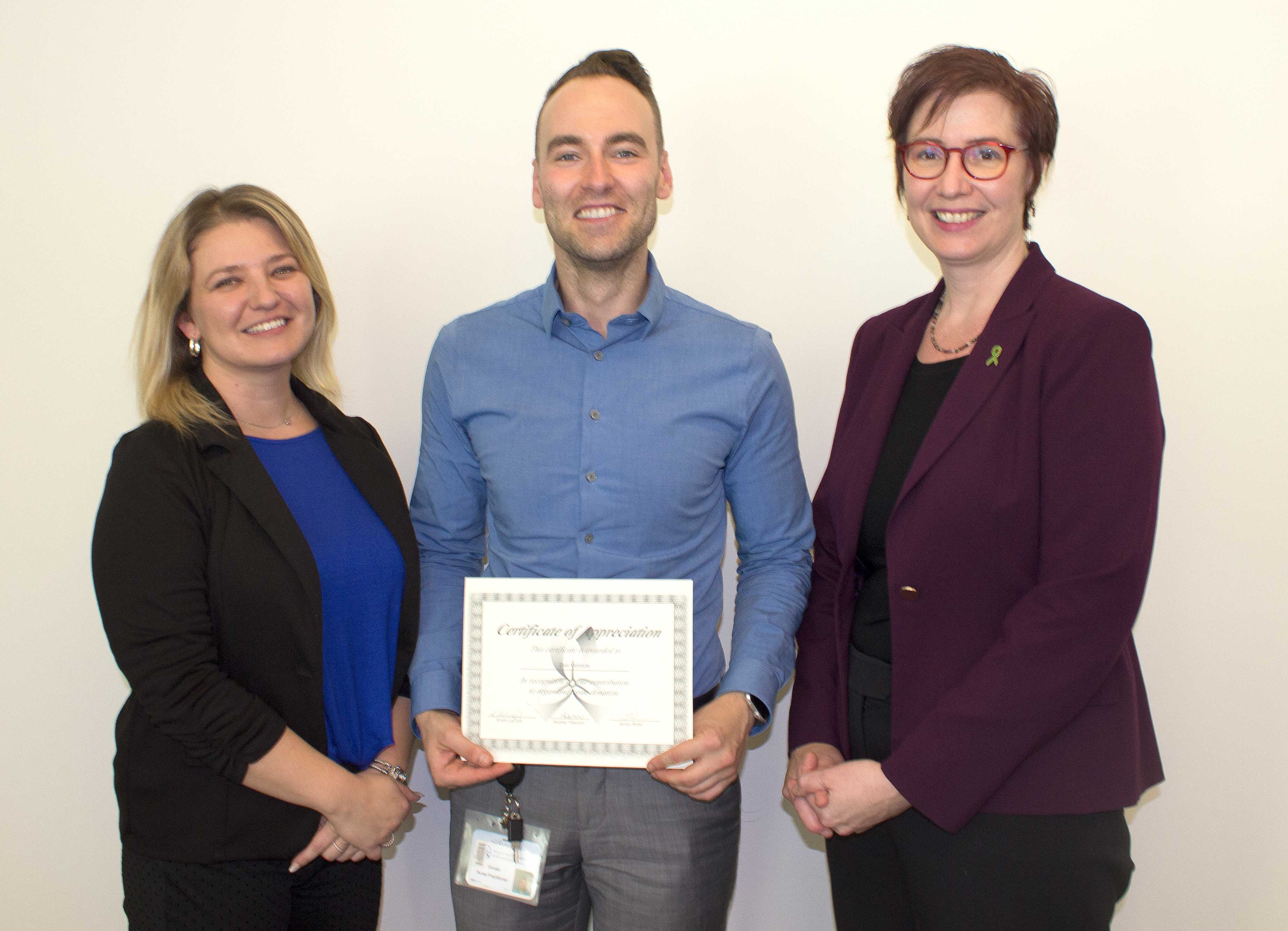 How to register as a donor
About 32 per cent of Niagara residents are registered as organ and tissue donors. Register or learn more about organ and tissue donation at www.BeADonor.ca