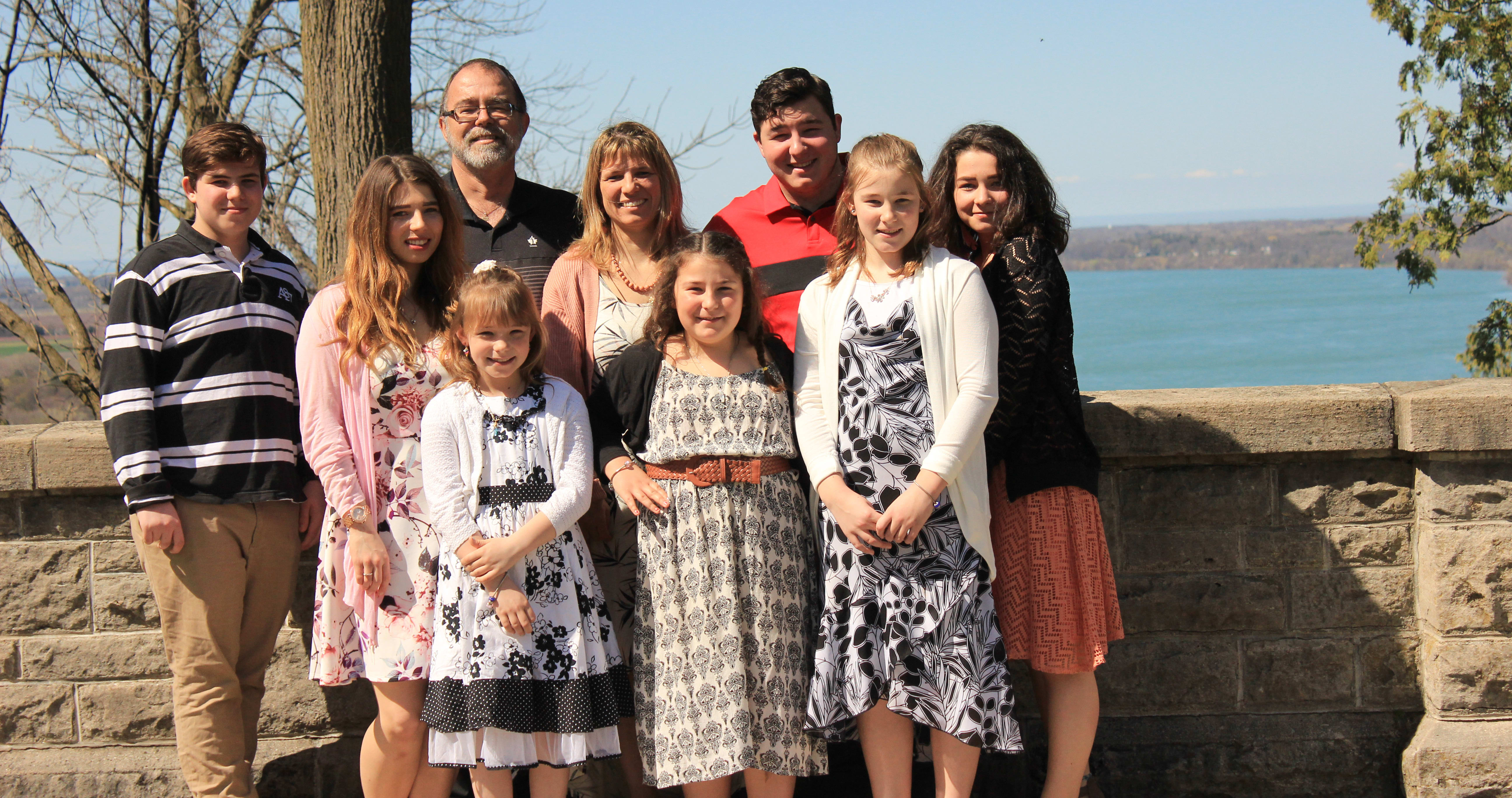 Inside his Niagara Falls home, the machine that acts as Luc Lessard's kidney is asking him to enter information about his health. Luc records his blood pressure, weight, temperature and heart rate on the touch screen.
Luc is using the innovative Amia system, a peritoneal dialysis cycler that is improving care and increasing independence for people who receive dialysis at home.
Niagara Health was one of the first hospitals in Ontario to introduce the system, and now has more than 20 home dialysis patients using the technology. It's another example of how Niagara Health is providing more seamless care outside of its hospital walls.
For Luc, who suffers from kidney failure, the Amia system acts as his personal navigation system. It guides him through his treatments enhanced by simple voice-guided, step-by-step directions and full-color animations.
The Sharesource system also connects him remotely to his healthcare team in the Kidney Care Program at Niagara Health's St. Catharines hospital.
Every day, the team can view results of Luc's nightly dialysis sessions and other important health information on a computer dashboard. Any issues are flagged, allowing his care providers to address them in real time.
In the past, Luc, a married father of seven and an elementary school vice-principal, would record that information in a binder and present it to his healthcare team at his monthly appointment at the hospital's Kidney Care clinic.
"It's like having a nurse at home 24/7," the 52-year-old says of the new technology. "I feel secure. The nurses are seeing things that I know they can use to help me immediately."
The healthcare team's ability to monitor treatments remotely improves patient safety, provides more seamless care and helps to reduce visits to Emergency Departments and kidney care clinic. It has also reduced the need for in-home nursing support.
Recently, Luc received a call from a nurse at the St. Catharines hospital who told him his blood pressure was low.
"They adjusted my medication right away," he says. "I didn't need to go to the hospital. I didn't have to wait a couple of weeks for an appointment. I feel like I'm being taken care of right away."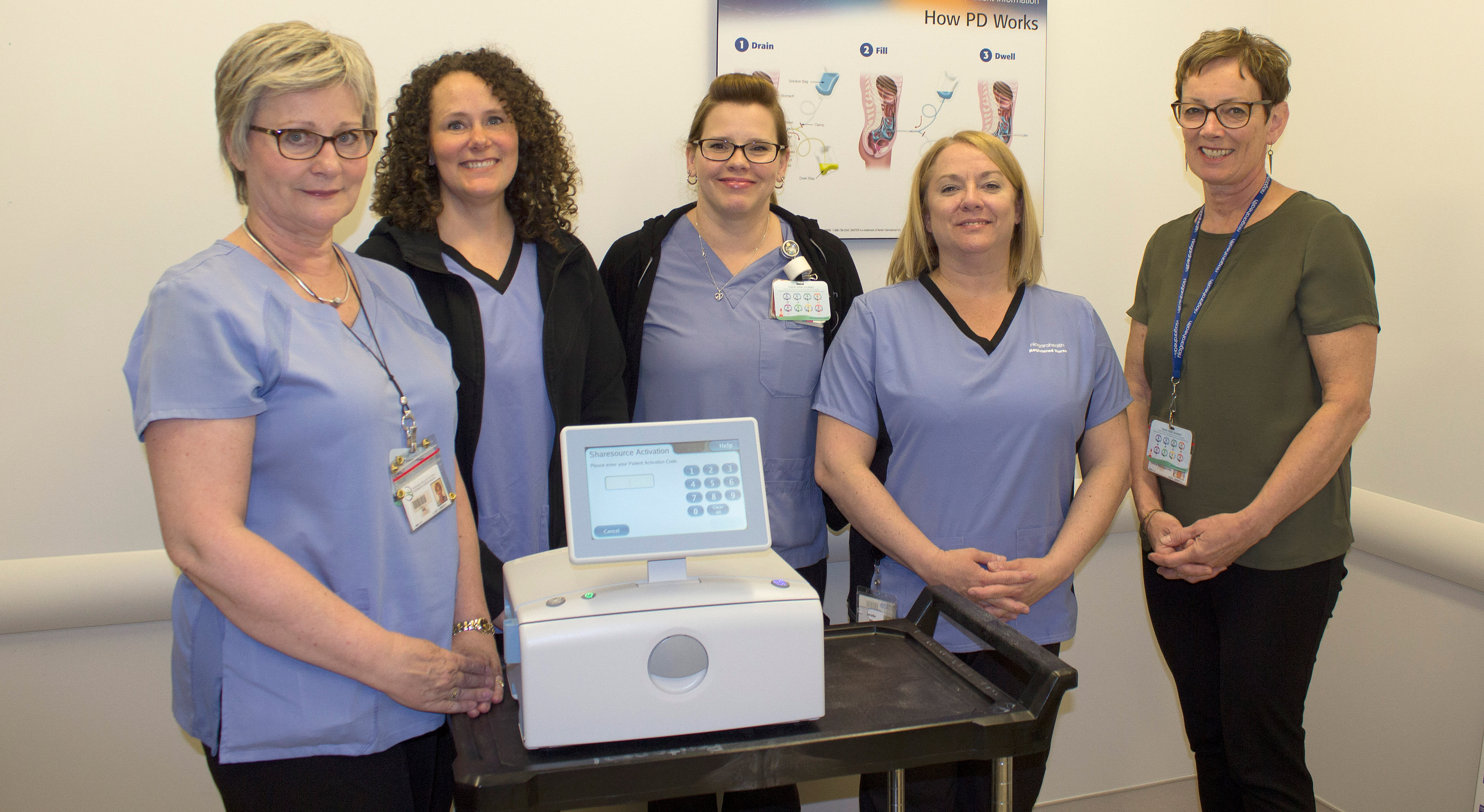 'A dream come true'
Arden Gibson, a Peritoneal Dialysis Charge Nurse, is one of the nurses monitoring Luc's health remotely from the St. Catharines hospital. She says the new system is a remarkable development in her 30 years of caring for home dialysis patients.
"It's a dream come true," she says. "I like to know everything about my patients and now I do. I can look every day and see if there are any issues."
Arden says the system is easy to learn for patients, allows them to "take charge of their dialysis" and empowers them to become partners in the care of their chronic condition. It has also helped people to feel more comfortable about receiving dialysis at home, rather than travelling to a hospital or other healthcare setting three days a week to receive the life-sustaining treatment.
Everything is right on the machine," Arden says. "They can hear, read and see the instructions. If they have a problem, they can call the manufacturer Baxter's technical assistance resource team 24/7. Patients can place their own telephone handset on the back of the machine, and the machine explains the issue to the technical support team. It really takes the pressure off the patient to explain what's happening."
"With the Sharesource platform, Baxter is advancing dialysis care by improving the patient experience as well as their treatment," adds Victoria Jurincic, Baxter's Business Unit Head, Renal Care and Acute Therapies. "Clinicians have told us that having visibility to patient data allows them to make clinical decisions in a more timely manner, and at times, allows them to be proactive in addressing potential barriers to treatment. Patients want to be at home and are comforted knowing their healthcare teams are monitoring their care. Clinicians want to offer the best, most effective care by bringing that care closer to home.  This technology allows us to facilitate both."
Luc says he's thankful for the difference it is making in his life, including increased independence.
"I find it a lot easier to use," he says. "It's like brushing my teeth in the morning and at night; it's part of the routine."

Increasing access to care
The Amia system is one way Niagara Health has increased access to care for dialysis patients over the past decade. Just 14 years ago, renal patients in the Niagara region had only one centre to receive dialysis - in St. Catharines - a minimum of three days a week. Niagara Health opened a dialysis centre at the Welland hospital in 2005 and a Niagara Falls satellite centre in 2013.
And the number of patients performing dialysis at home has more than doubled over the past decade. Today, nearly 90 patients (about 20 per cent of the dialysis patients at Niagara Health) receive treatment at home, reducing the need to travel to a dialysis centre and providing them more independence.