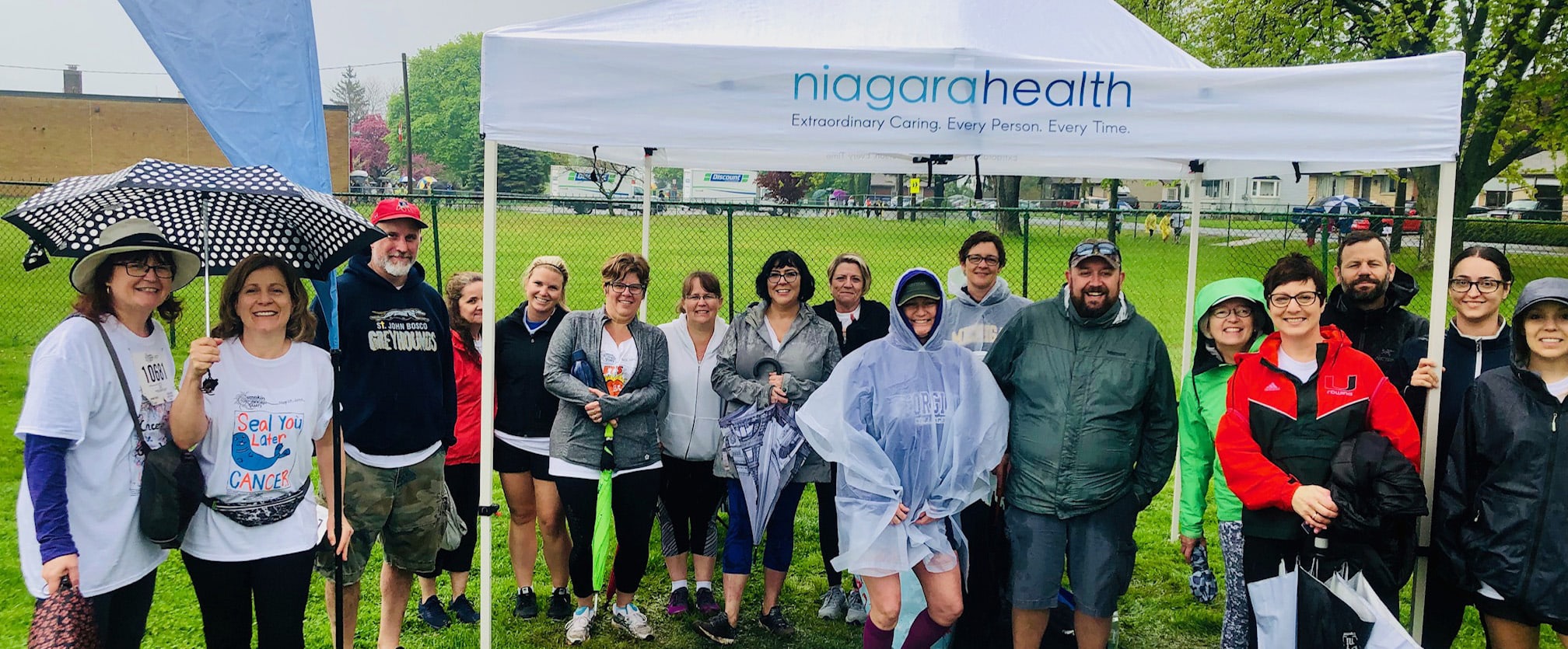 Niagara's generosity was shining bright, despite a rainy start to Saturday's Rankin Cancer Run.
The inspiring community event, featuring thousands of participants in St. Catharines, raised a remarkable $1 million for cancer care in Niagara.
The Rankin Run is an important fundraiser for local cancer support organizations, including the Walker Family Cancer Centre and other services Niagara Health provides across the region. In its 14 years, the event has raised more than $9.5 million. All of that money stays in Niagara.
During the opening ceremony, Niagara Health CEO Dr. Tom Stewart told the crowd of the immense impact they're having on cancer care in the region.
"Because of your support, we can provide great cancer care in Niagara," he said. "Every step, every stride, think about those people who are battling cancer right now."
Our Niagara Health Extraordinaires team was honoured to receive the Nancy O'Rourke Memorial Trophy for being the top community team fundraiser. The Extraordinaires raised about $12,000.
A big thank you to our team's co-captains, Chris Green and Patty Welychka, for their committment and dedication!