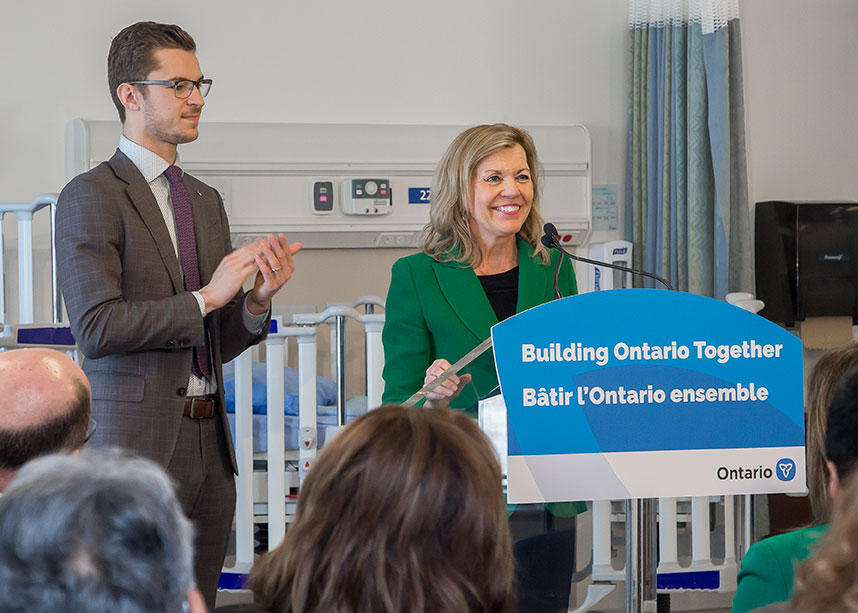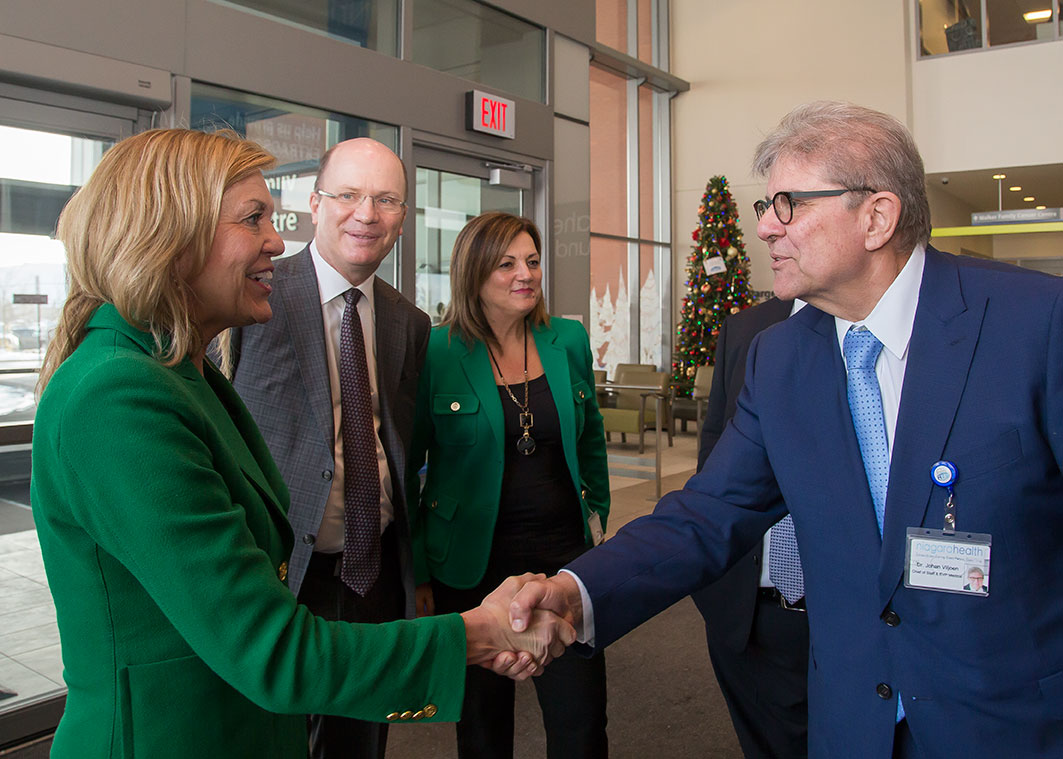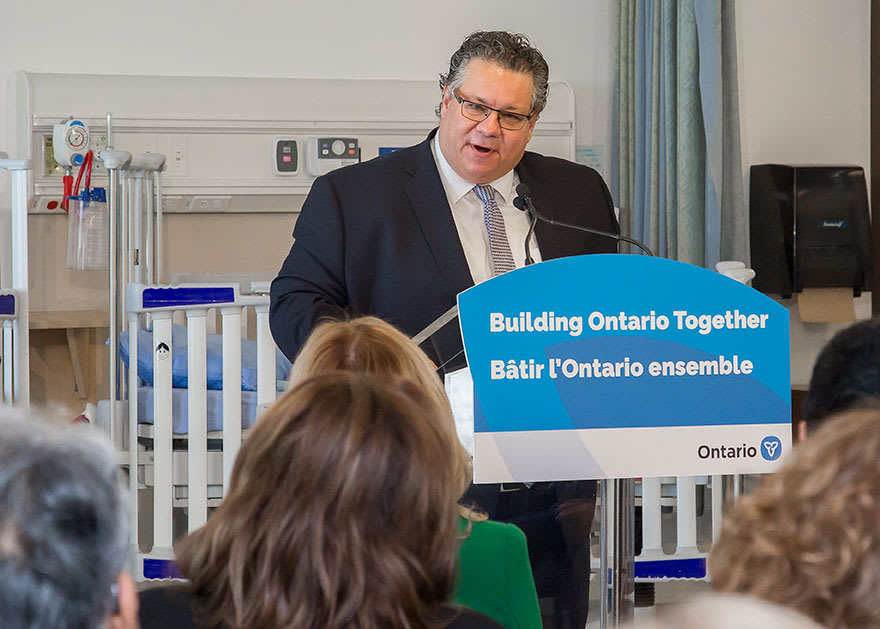 In a Wednesday morning visit to the St. Catharines Site, Ontario's Minister of Health announced nearly $1.7 million for facility improvements at Niagara Health.
The Honourable Christine Elliott made the announcement as part of the $175-million Health Infrastructure Renewal Fund (HIRF) to support upgrades, repairs and maintenance at hospitals across the province.
"These investments will help ensure that patients in Niagara and across Ontario can receive the care they need in a safe and comfortable setting," said Elliott. "Seemingly small things like well-functioning roofs, windows or heating and air conditioning can make the world of difference to a patient's experience. The Health Infrastructure Renewal Fund will help ensure that hospitals across Ontario are able to make the needed upgrades and improvements, so patients and families have access to the reliable, quality care they expect and deserve."
In Niagara, the renewal funding will support roof repairs and replacement, new windows, upgraded electrical panels, and washroom enhancements, as follows:  
Douglas Memorial: Building refacing – capping and flashing.
Greater Niagara General: Roofing replacement, new windows, update to the electrical distribution panel in the operating room, repair of retaining wall.
Port Colborne : Switch gear breaker retrofit to enhance transfer reliability to electrical backup system in case of power failure.
Welland: Air handler, roofing replacement, public washroom updates, receiving dock refurbishing.
NIAGARA HEALTH QUOTES
"We're grateful to the government for today's investment of nearly $1.7 million in Niagara Health's infrastructure. We know we have some older facilities and this investment will ensure these buildings get the TLC they need to continue supporting high-quality care. These investments will help our team maintain a comfortable and safe environment for patients and families."
- John Bragagnolo, Chair, Niagara Health Board of Directors
"Niagara Health is experiencing a great deal of momentum, and these infrastructure investments are another positive step forward. We appreciated the opportunity to introduce the Minister to our teams and show how we support extraordinary caring. We are also very pleased with her words of support for the work on the Niagara Ontario Health Team and the construction of the new South Niagara Hospital in Niagara Falls. These are truly exciting times for healthcare in Niagara."
- Dr. Tom Stewart, CEO of Niagara Health
and President & CEO of St. Joseph's Health System
"The Ontario government has been a strong partner of Niagara Health, and we appreciate today's investment in our facilities. We will be relentless in our work to improve access to healthcare services, create better connected experiences and build on our capacity to serve patients and their families across Niagara. We appreciate the Minister's support, and we look forward to our continued collaboration on initiatives to benefit the people of Niagara."
- Angela Zangari, Interim President, Niagara Health