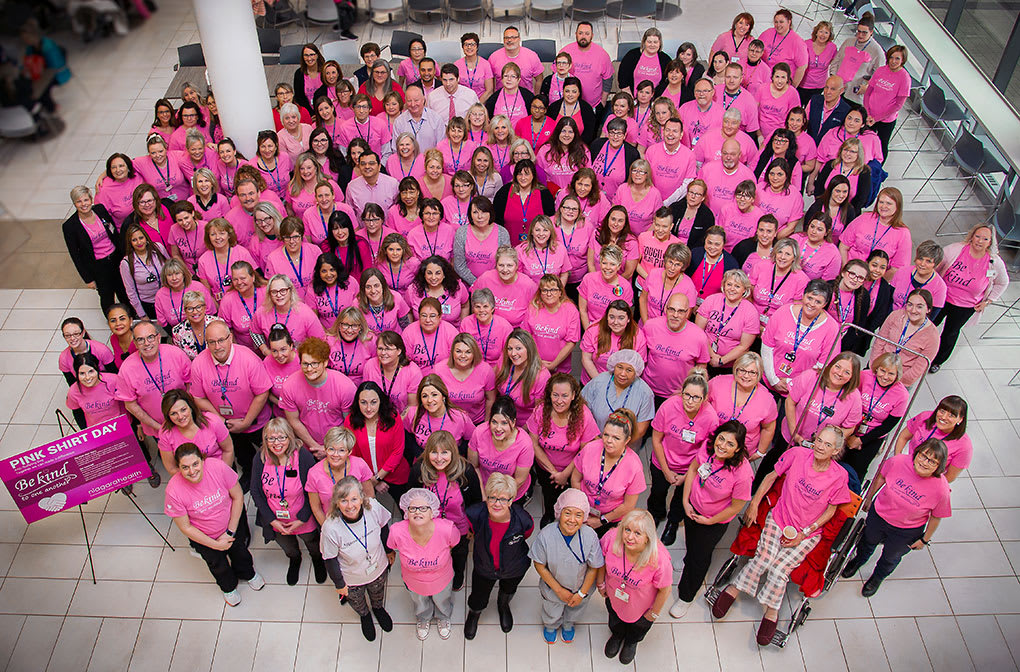 Pink shirts, sweaters, suits and surgical caps were visible across all of our sites on Wednesday, Feb. 26.
Niagara Health team members were proud to support the Pink Shirt Day – a worldwide movement  – taking a stand against bullying and practicing kindness. This year's theme "lift each other up," is a simple, yet powerful message because when we all help one another, everyone wins.  
Staff, physicians, learners, volunteers, patients and visitors could be seen wearing pink to show their support for the kindness movement. More than 1,600 Be Kind pink shirts were sold this year across our sites.
"The growth in pink shirt sales every year is a testament to our compassionate and caring culture," proudly notes Sandy Traynor, Workplace Relations Manager, Niagara Health. "It's another way we are living our CORE value of Compassion in Action."
We are committed to providing a respectful workplace where everyone feels valued and included, and where each person is responsible for contributing to a positive work environment.
Thank you for taking a stand against bullying and practicing kindness.