We recently received national recognition for achieving Level 1 Certification as a Choosing Wisely Canada hospital for demonstrating our commitment to reducing unnecessary medical tests, treatments and procedures across our sites.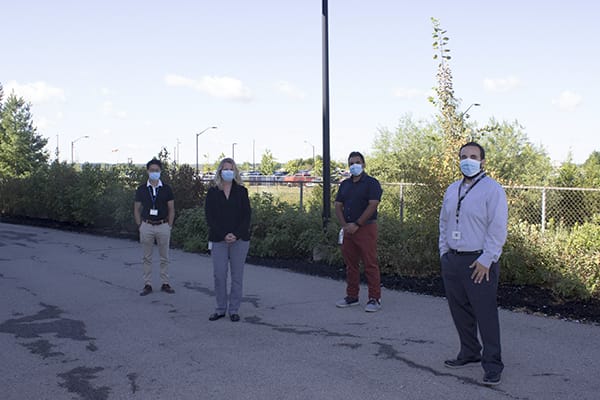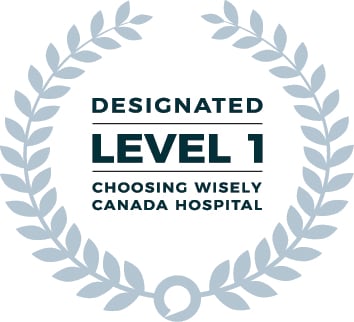 While getting tested is often an important part of managing your health, sometimes more tests is not always a good thing. Choosing Wisely Canada's national campaign - More Is Not Always Better – is encouraging healthcare providers and patients to engage in healthy conversations about their care plans to ensure safe, high-quality care.
Our Clinical Utilization Committee has been instrumental in helping us achieve the Level 1 Certification: Diving Into Overuse In Hospitals, as part of its commitment to providing extraordinary care. In order to achieve Level 1 Certification, we had to implement five Quick Wins as identified by Choosing Wisely Canada, which included reducing unnecessary blood work and chest X-rays.
The committee, led by Internist Dr. Shlok Gupta, consists of representatives from pharmacy, diagnostic imaging, laboratory medicine and finance. The team has been working together to improve patient care by reducing unnecessary testing. Examples of this work include de-prescribing medications when they are no longer required, reducing the frequency of blood and microbiology tests when they aren't required, and aligning patient care with the latest evidence-based practices.
"I am extremely proud of the work of our committee, and this national recognition for Niagara Health's focus on patient-centred care," says Dr. Gupta. "We are working together to improve the patient care experience by minimizing wait times, reducing stress and the potential for adverse events, as well as reallocating funds where they are needed most."
As part of this campaign, we are encouraging patients and families to engage in conversations with their healthcare providers to make informed choices together. "As a patient, it's important to ask the question whether the test or procedure is necessary, and if there are other options available," he says. "It's essential that patients are involved in decision-making and play an active role in their care."
We are demonstrating our ongoing commitment to safe, quality care by participating in this quality and safety initiative. "We're currently working towards the next level of certification," notes Dr. Gupta. "We have set an ambitious goal as part of our ongoing commitment to excellence and continuous improvement."
Choosing Wisely Canada has three levels of certification that hospitals across the country can apply for. Niagara Health is one of 16 hospitals to achieve Level 1 Certification.
For more information about Choosing Wisely Canada, click here.