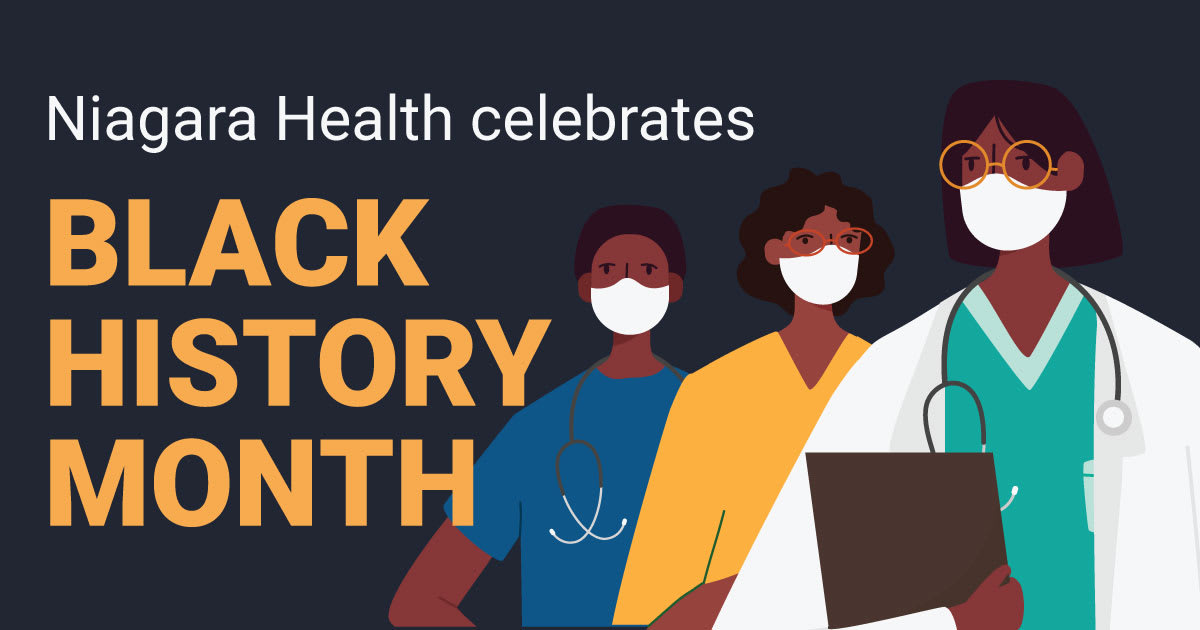 February is Black History Month - a time to recognize and celebrate the heritage and accomplishments of Black Canadians, and to reflect and educate ourselves on the history of discrimination, enslavement and adversity faced by Canadians of African and Caribbean descent.
At Niagara Health, we acknowledge the pain that anti-Black racism causes and we reaffirm our organizational promise to be continually guided by our Core Values.
Our Diversity, Equity and Inclusion (DEI) Committee will continue to increase awareness and advocacy for all equity-seeking groups. We remain dedicated and stand by our commitment to create an environment that prioritizes empathy, respect and compassion.
A conversation with Kattawe Henry, Human Rights and anti-Racism Advisor at Brock University
Nyarayi Kapisavanhu, Founder and Executive Director, Tools of Empowerment for Success Niagara, discussed diversity and inclusion education and anti-Black racism.