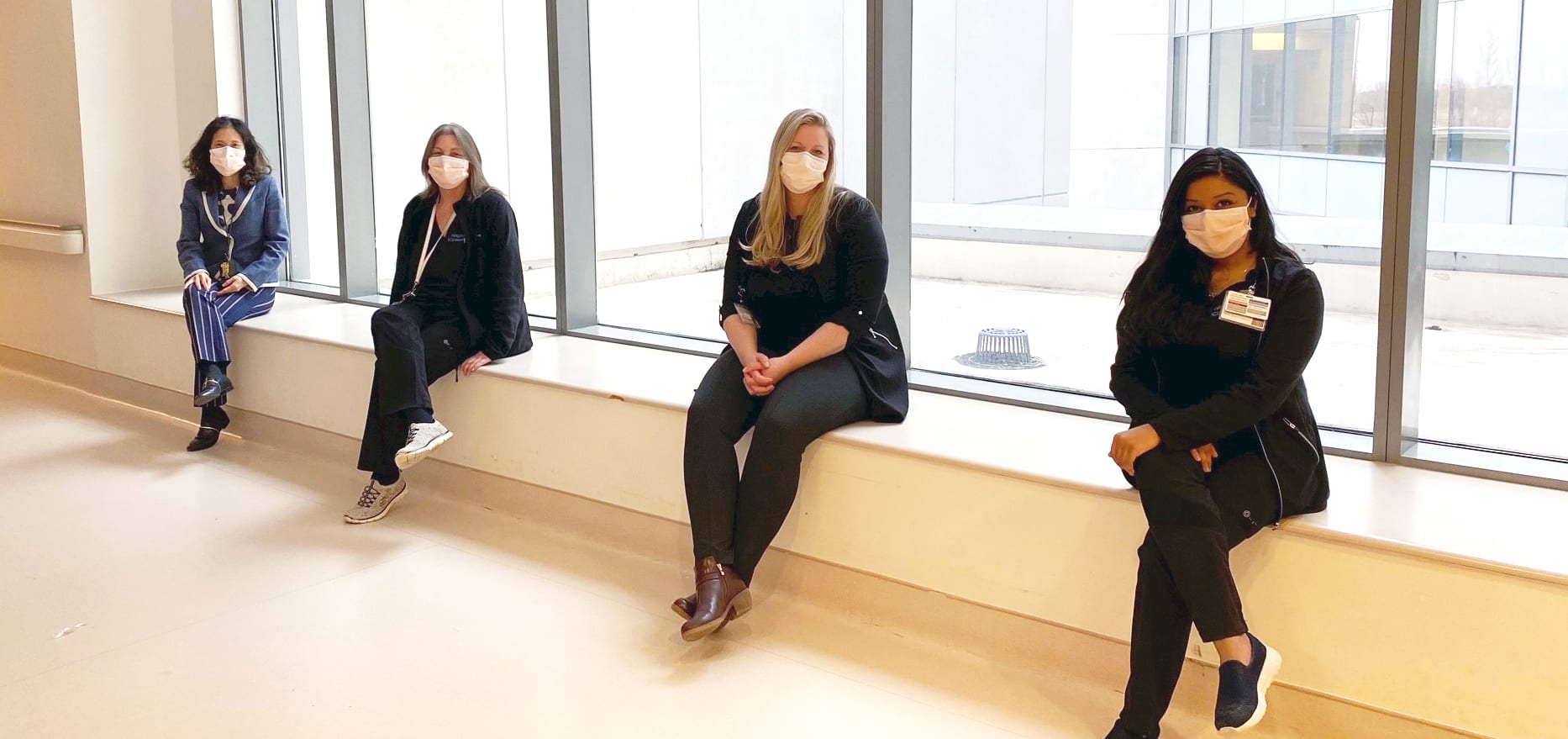 A Niagara Health program that fosters research in the Intensive Care Unit about COVID-19 and other areas of importance has been internationally recognized as a Leading Practice by Health Standards Organization and Accreditation Canada.
The ICU Research Program, led by NH Intensivists Dr. Jennifer Tsang and Dr. Erick Duan, is the 20th Leading Practice for Niagara Health, demonstrating our leadership in creating positive change in quality and safety. Leading Practices are people-centred, safe and efficient, and healthcare organizations across Canada and around the world can look to our initiatives to make improvements in quality, safety and the care experience.
The Niagara Health research initiative was launched in 2016 to develop and sustain an ICU research program in a community hospital. More than 65 per cent of Canadian patients receive care in community hospitals, but most medical research is conducted in academic hospitals in larger centres.
Since its inception, the program has enrolled more than 1,500 Niagara Health patients in research studies, providing them access to novel and potentially effective therapies. During the pandemic, the Niagara Health team has also been leading COVID-19 research studies and creating opportunities for patients to participate in clinical trials related to the virus.
"Creating research opportunities in community hospital ICUs has many potential benefits, including the improvement of patient care, clinical outcomes, patient recruitment rate and staff and physician satisfaction," says Dr. Johan Viljoen, Niagara Health Chief of Staff and Executive Vice President Medical. "Our heightened focus on research across our organization is transforming healthcare in Niagara and enhancing patient experiences and outcomes."
The research program was accepted as a Leading Practice following a rigorous evaluation process, during which it met all required criteria.
"The ICU Research Program is another example of how our teams are committed to finding new ways to deliver the best patient care and experiences," says Linda Boich, Executive Vice President, Quality, and Mental Health and Addictions, Executive Lead, Integrated Care. "Providing high-quality, safe care is our highest priority at Niagara Health, and our 20 Leading Practices demonstrate excellent progress on our journey to create a healthier Niagara."
Learn more about all 20 Leading Practices at Niagara Health here.