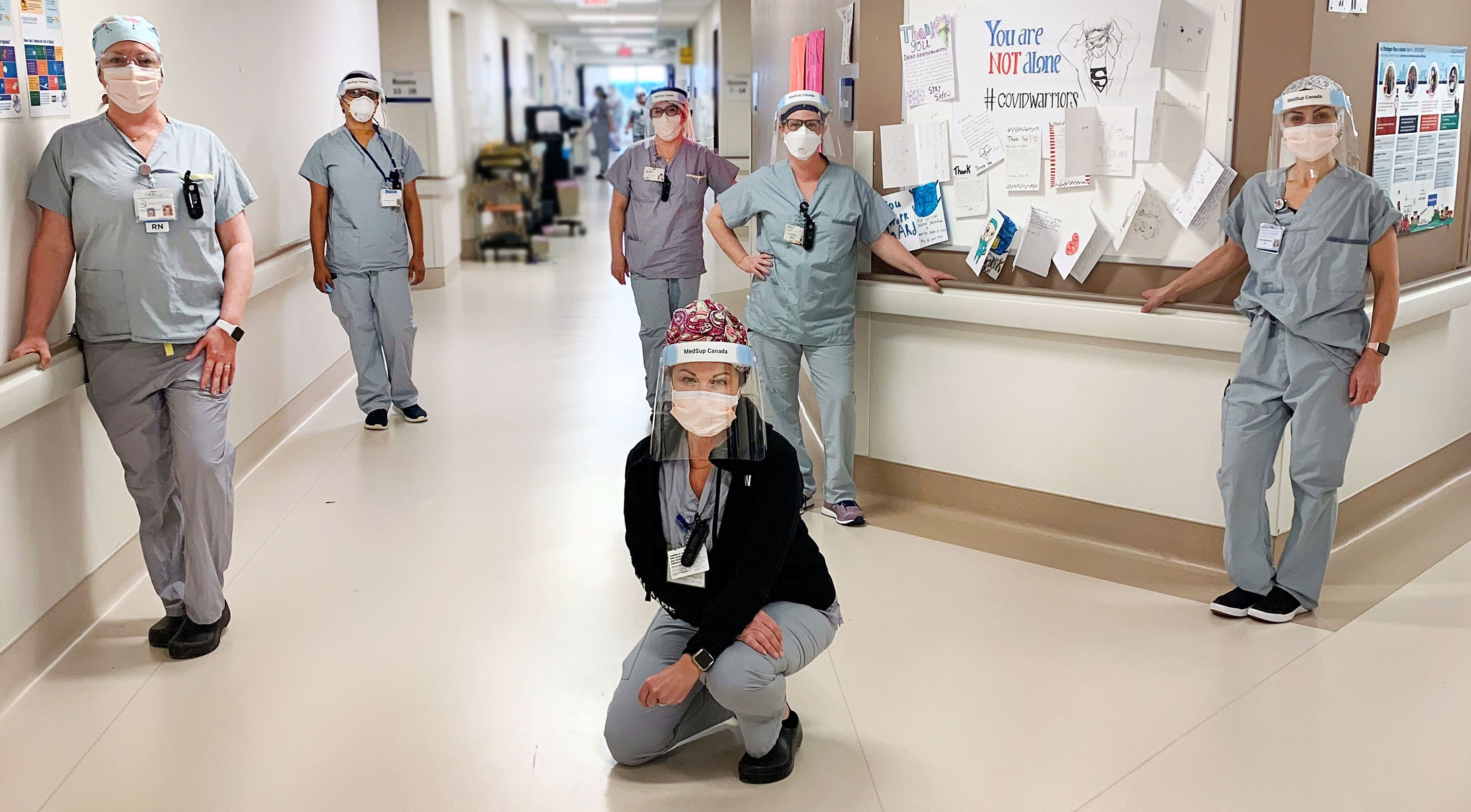 It's the unrelenting nature of the COVID-19 variants of concern and the severity of illness in patients that has struck Dr. Ryan D'Sa most about the third wave of the pandemic.
The variants have not only been more infectious — spreading rapidly in the community — they have also led to more hospitalizations for younger adults, many of whom require critical care and a ventilator to help them breathe.
"The bulk of our patients tends to be the 40- to 60-year-olds, and we've had people in their 20s and 30s in the Intensive Care Unit," says Dr. D'Sa, Niagara Health's Medical Director of Critical Care. "Patients are younger, sicker, often deteriorating quickly."
It's a scene playing out in hospitals across the province and it has put extreme pressure on Ontario's critical care capacity.
"This is unlike anything I have ever seen," says Dr. D'Sa, a physician for nearly 20 years. "It's very challenging for our teams to see the impact this is having on patients and the healthcare system. We were fortunate in waves 1 and 2 that every time numbers went up, public health measures served to delay and reduce numbers, making it more manageable. More recently, wave 2 crested and wave 3 started very soon thereafter and our numbers have really been quite immense."
While there are signs of improvement in new cases in Niagara and in Ontario thanks to the public health measures and vaccinations, COVID activity in the hospital continues to be significant.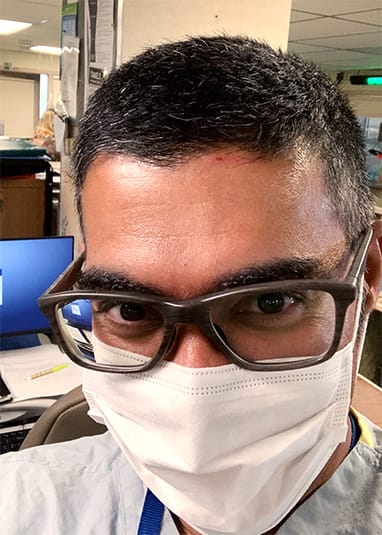 "It's very challenging for our teams to see the impact this is having on patients and the healthcare system."
Dr. Ryan D'Sa, Medical Director of Critical Care
Facing an immense challenge, Dr. D'Sa said he has been impressed with the commitment of the entire Niagara Health team to provide high-quality care to patients.
"There has been a lot of strain on a lot of people who have been carrying a heavy workload for some time," he says. "The team has performed in an exemplary fashion. Everyone has turned up every day and put in their all – that goes for every discipline. I am incredibly proud of everybody I work with."
It's a sentiment shared by Jill Randall, Niagara Health's Director of Critical Care.
"The response has been a total team effort with people from across our organization making important contributions," she says.
Niagara Health recently opened additional beds in an area not typically used for ICU, and introduced a team-based model of care to expand our staffing capacity. We've increased the number of physicians, nurses and other healthcare professionals, resulting in the redeployment of 51 staff from other areas across our sites. Most of our COVID ICU patients are ventilated and each one requires care from a variety of healthcare providers who bring specialized skills such as physicians, nurses, respiratory therapists, pharmacists, social workers and many others.
"It has been inspiring to see how members of the team have come into an unfamiliar area and remain focused on what they do best: caring for patients. It has really demonstrated that we are all in this together," she says.
But she also recognizes the toll the pandemic has taken on the team.
"This pandemic has been extremely demanding on the ICU team for the last 15 months. It's been physically and emotionally exhausting. We are caring for very sick patients and many of them have died. Because of the contagious nature of this virus, families and loved ones have been unable to visit. I'm really proud of the compassion and emotional support the team has stepped up to provide – whether it's helping loved ones connect through virtual visits, holding a patient's hand, or supporting colleagues with kind words and actions."
While the number of COVID-19 infections in the community and province are starting to come down, the need to be vigilant with public health measures remains unchanged.
"To get back to normalcy, we need to reduce the stress and strain on the healthcare system and reduce the number of infections," says Dr. D'Sa. "At the same time, we need to continue with our vaccination efforts. If we get vaccinated, we stop the virus in its tracks. I know we will see that day and I know the road to getting there is rough. But I have great hope that we will get there. We will persevere and we will be better for it."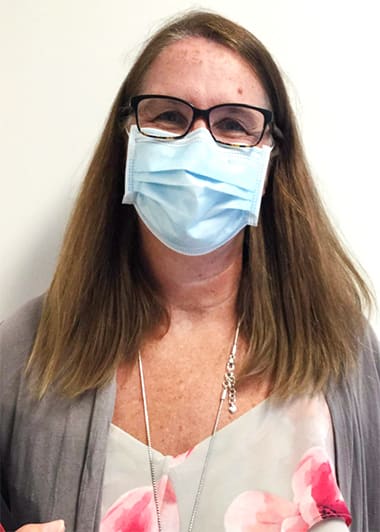 "I'm really proud of the compassion and emotional support the team has stepped up to provide – whether it's helping loved ones connect through virtual visits, holding a patient's hand, or supporting colleagues with kind words and actions."
Jill Randall, Director of Critical Care