Today marks the first day of Niagara Health's month-long Pride activities – a time for celebration and reflection.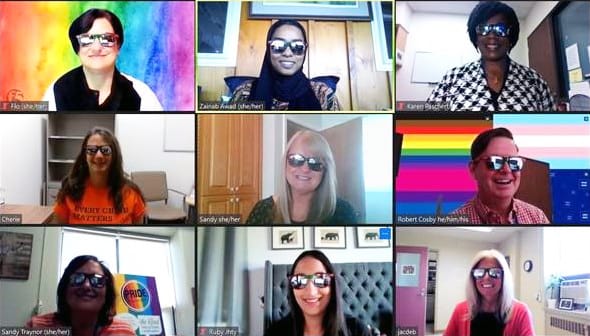 With the support of staff, physicians and patient partners who make up our Diversity, Equity and Inclusion (DEI) Committee, we continue to equip our teams with the tools needed to support an environment built upon respect, diversity and equity.
"As part of our commitment to diversity, equity and inclusion, we will celebrate this year's Pride Month by educating ourselves about allyship and promoting acceptance and inclusion," said Flo Paladino, Executive Vice President, People and Organizational Development. "We are proud to stand in solidarity with our staff, physicians and all members of the LGBTQ2S+ community."
Once again, this year's Pride Month celebrations will look different due to the COVID-19 pandemic. We will be recognizing Pride Month in a variety of ways, including:
• A virtual advocacy discussion with Laura Ip, Project Coordinator at OUT Niagara
• A display of local artwork from students at Sir Winston Churchill Secondary School in St. Catharines
• Distribution of Pride stickers and sunglasses across our sites
All Pride Month activities will take place in accordance with our infection prevention and control protocols.