Niagara Health's COVID-19 vaccination clinic at the Seymour-Hannah Sports and Entertainment Centre in St. Catharines reached a new milestone today by surpassing 200,000 vaccine doses administered.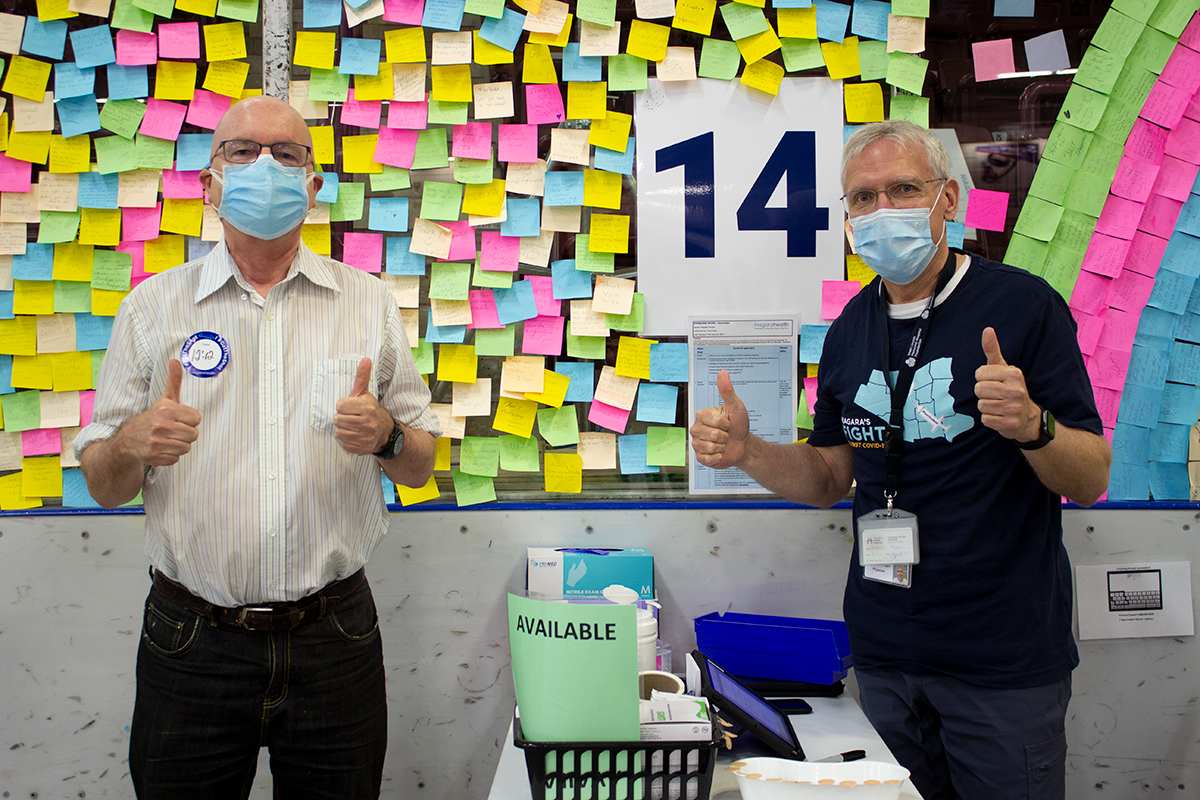 Niagara resident Nick Swift received dose number 200,000.
"I'm so grateful that here in Canada we have access to vaccines," said Nick Swift of St. Catharines. "Being number 200,000 for Niagara Health has been a privilege and I'm so thankful to the team here today."
The Niagara Health clinic team at Seymour-Hannah arena can administer approximately 2,500 vaccinations per day based on vaccine supply and has administered almost half of all doses in Niagara.
"I continue to be so proud of the vaccination clinic team that has worked exceptionally hard to safely and effectively administer vaccinations against COVID-19," said Linda Boich, Executive Vice President, Quality and Mental Health and Additions, Executive Lead, Integrated Care. "Getting vaccinated and continuing to follow public health measures are the key to our recovery from the pandemic, and I would encourage everyone to do their part."
In addition to scheduled appointments, the Seymour-Hannah clinic offers limited walk-in appointments as of Wednesday, June 30. We've had a great response and have vaccinated more than 100 people each day who attended the walk-ins. We encourage anyone eligible who has not yet received their first or second dose to take advantage of this opportunity.
For more information on Niagara Health's vaccination clinic, how to book an appointment and details on walk-in appointments, please visit our website.