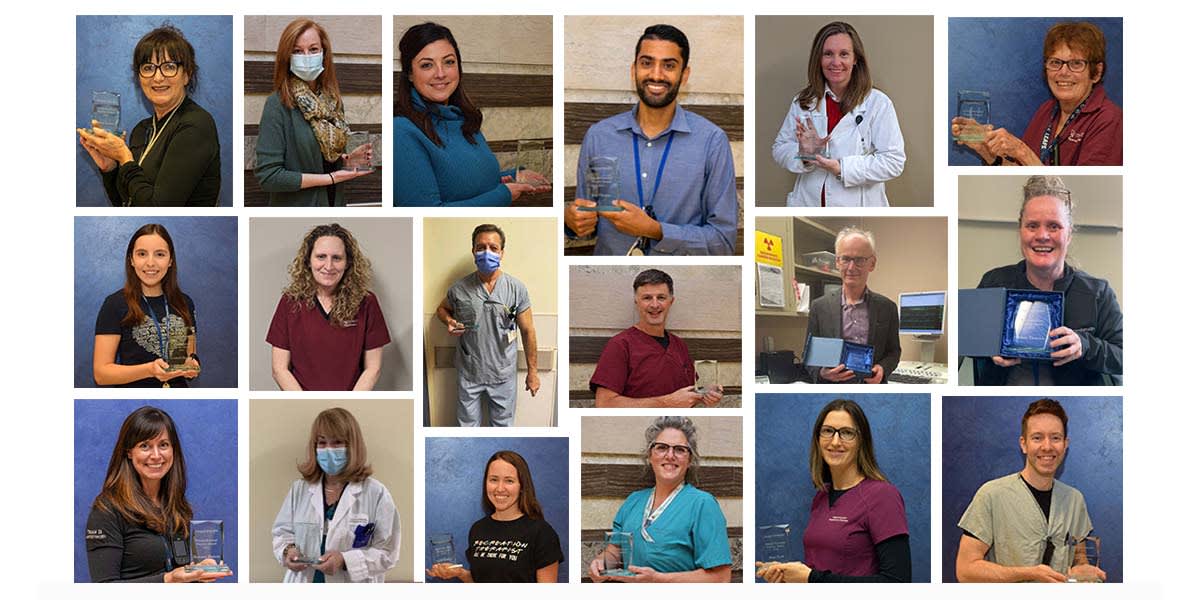 Niagara Health honours teamwork, leadership and excellence
Niagara Health is recognizing 23 individuals and teams for demonstrating extraordinary caring following a record number of submissions from peers for our 15th annual Interprofessional Practice Awards.
"We are honoured to work alongside healthcare professionals who bring such dedication and passion to the forefront of everything they do to provide our patients and families with safe, quality healthcare," says Heather Paterson, Interim Executive Vice President Clinical Services and Chief Nursing Executive. "Our interprofessional teams include a mix of professionals from across disciplines working together and learning from each other to improve patient experiences and outcomes."
The Interprofessional Practice Awards were established to recognize and celebrate leadership, collaboration and excellence. A total of 98 peer nominations were received this year.
"During these challenging times, teams have had to rely on each other more than ever," said Zeau Ismail, Niagara Health's Director of Interprofessional Practice, Ethics & Research. "Our nominees and award winners represent what kind of impact you can have when you work together – from inspiring thousands of thank you post-it notes in our mass vaccination clinic, mentoring professionals starting their career mid-pandemic to advocating for patients to have seamless transitions back home after a hospital stay."
We are proud to recognize the achievements of all our interprofessional teams.
See a list of the 2021 Interprofessional Practice Award winners here.