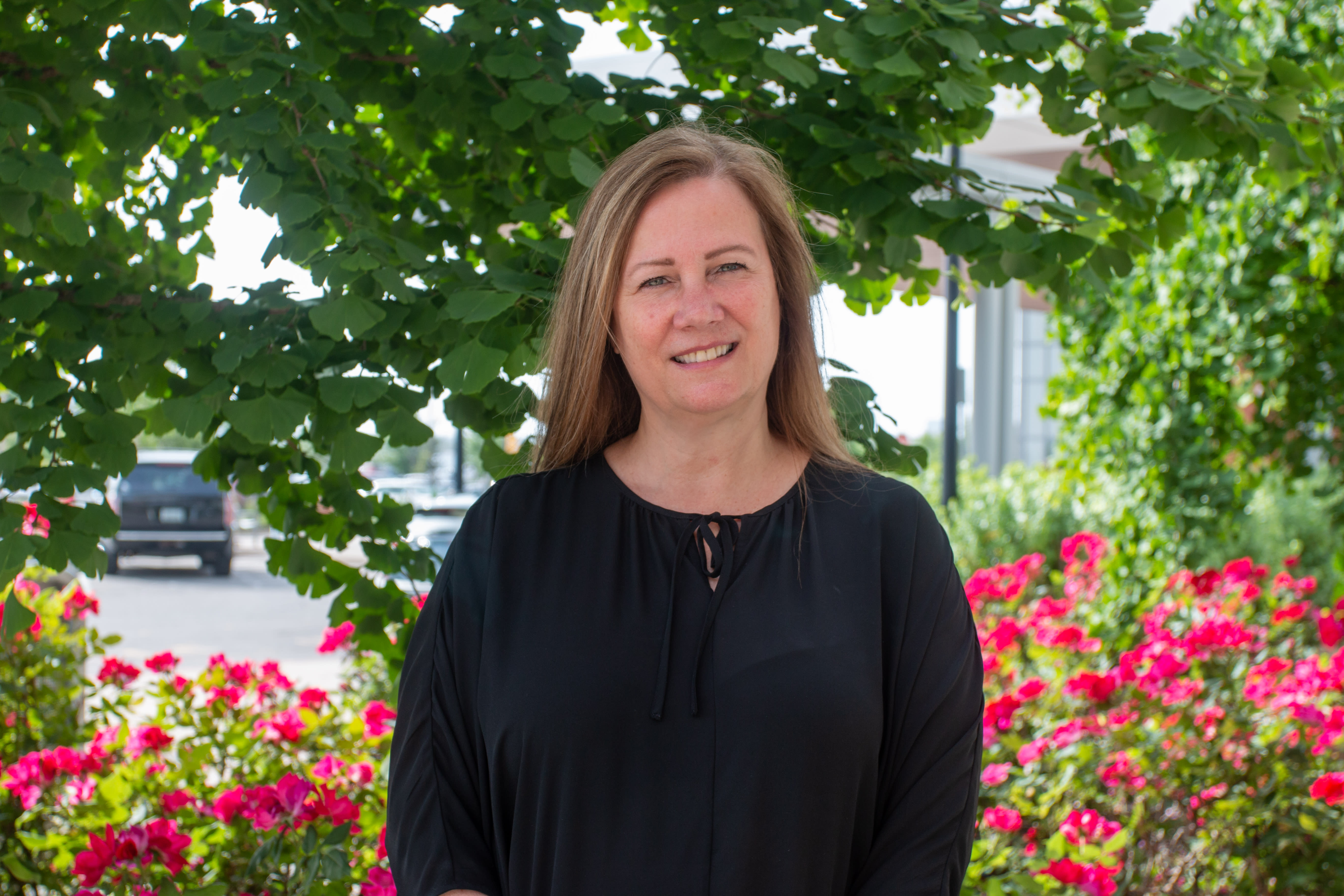 Suzanne Arsenault was one of the first patients to be treated to the new Ambulatory Procedure Unit, Gynecology Clinic, at the St. Catharines Site.
Suzanne Arsenault is feeling much more at ease these days.
The Stevensville woman was one of the first patients to be treated at a new Niagara Health clinic that increases access to minimally invasive gynecological services that don't require hospital admission.
Even better than the short wait for her hysteroscopy at the Ambulatory Procedure Unit, Gynecology Clinic was her quick recovery because Suzanne didn't require general anesthesia or weeks off work to heal. Life was mostly back to normal two days after the procedure, which was done with moderate sedation.
"The fact that I could get in relatively quickly, in a few weeks, didn't have to go under general anesthesia and could be awake, I was thrilled," Suzanne says. "The recovery is so much better because you're not under general anesthesia and the procedure itself is not too invasive."
Since opening the Gynecology Clinic at the St. Catharines Site in March, Niagara Health has been able to schedule these procedures more quickly for patients while providing improved quality of care. This new model will also free up capacity in operating rooms (ORs) for patients whose surgical procedures require that level of care.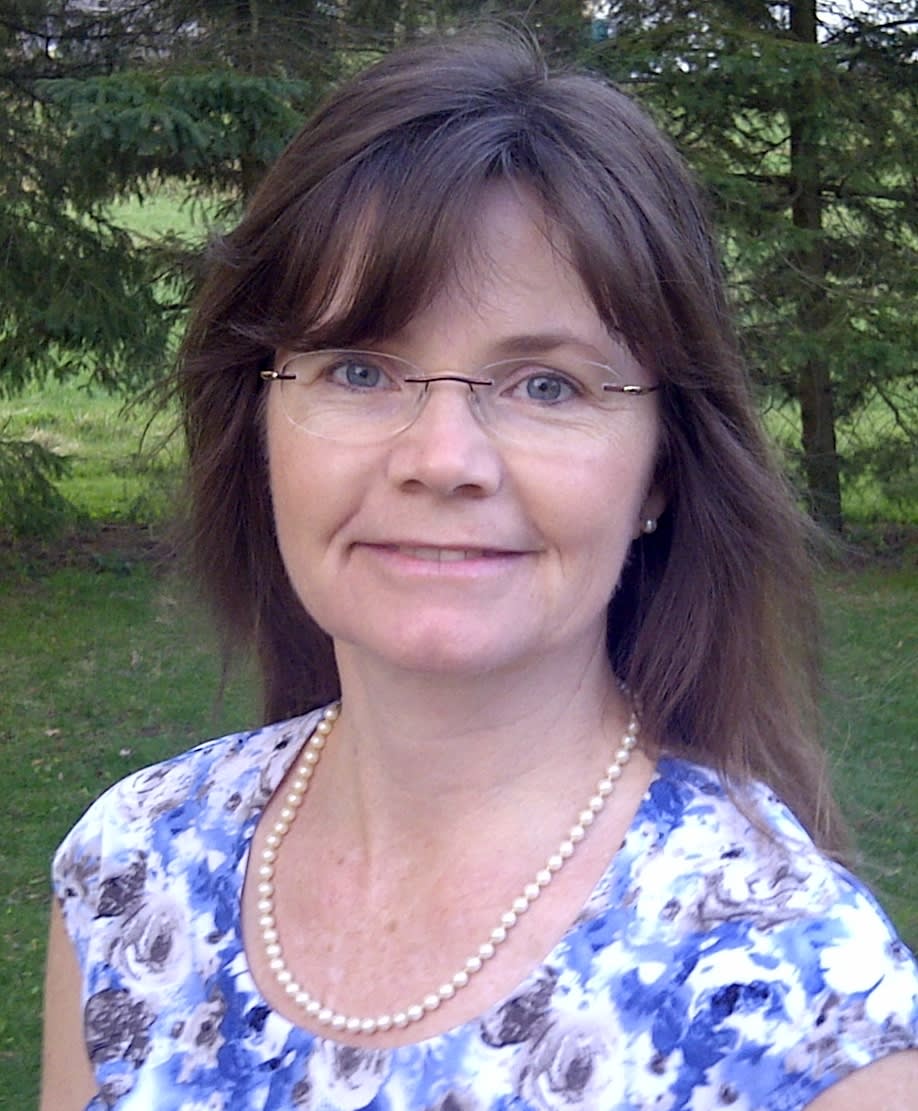 Ruth Peters, Principal Lead of Surgical Innovations
The change was led by Ruth Peters, Niagara Health's Principal Lead of Surgical Innovation, and Dr. Uthra Mohan, Physician Lead for the Gynecology Clinic and Suzanne's gynecologist. It was supported by gynecologists and nurses, who all saw the benefits of having a dedicated clinic to treat patients and take pressures off ORs.
Meanwhile, Dr. Mohan had trained in Calgary where a similar clinic opened in 2018, just as she headed to Niagara Health. Once here, she connected with Ruth, Registered Nurse Carla Bousfield, and Heather Gallagher, Clinical Manager of Perioperative Services.
The quartet took their cues for the Gynecology Clinic from the Women's Health Clinic at Regina General Hospital in Saskatchewan. It was one of the first clinics in Canada to provide minimally invasive nurse-administered sedation gynecology services to treat and prevent cancers and abnormal uterine bleeding.
Already well into the planning stages, the Gynecology Clinic's opening was accelerated by the COVID-19 pandemic and the pauses in surgical care as a result. It was funded by the provincial Ministry of Health's Surgical Innovation Fund, which was established last year to address the impacts on surgical care caused by the pandemic and increase local capacity to provide surgeries and procedures.
The Gynecology Clinic currently operates once a week on Tuesdays. Six gynecologists, including Dr. Mohan, and a team of nursing staff use the clinic to treat patients.
Patients are referred by their family physician or other primary care provider to a gynecologist at Niagara Health who will perform the procedure in the clinic at the earliest opportunity.
When one of Dr. Mohan's patients is scheduled for a procedure, she makes a point of connecting to answer questions and explain exactly what will happen, even if she won't be performing the surgery. Procedures at the Gynecology Clinic are standardized, which means they are done in a very similar manner no matter which doctor is performing it.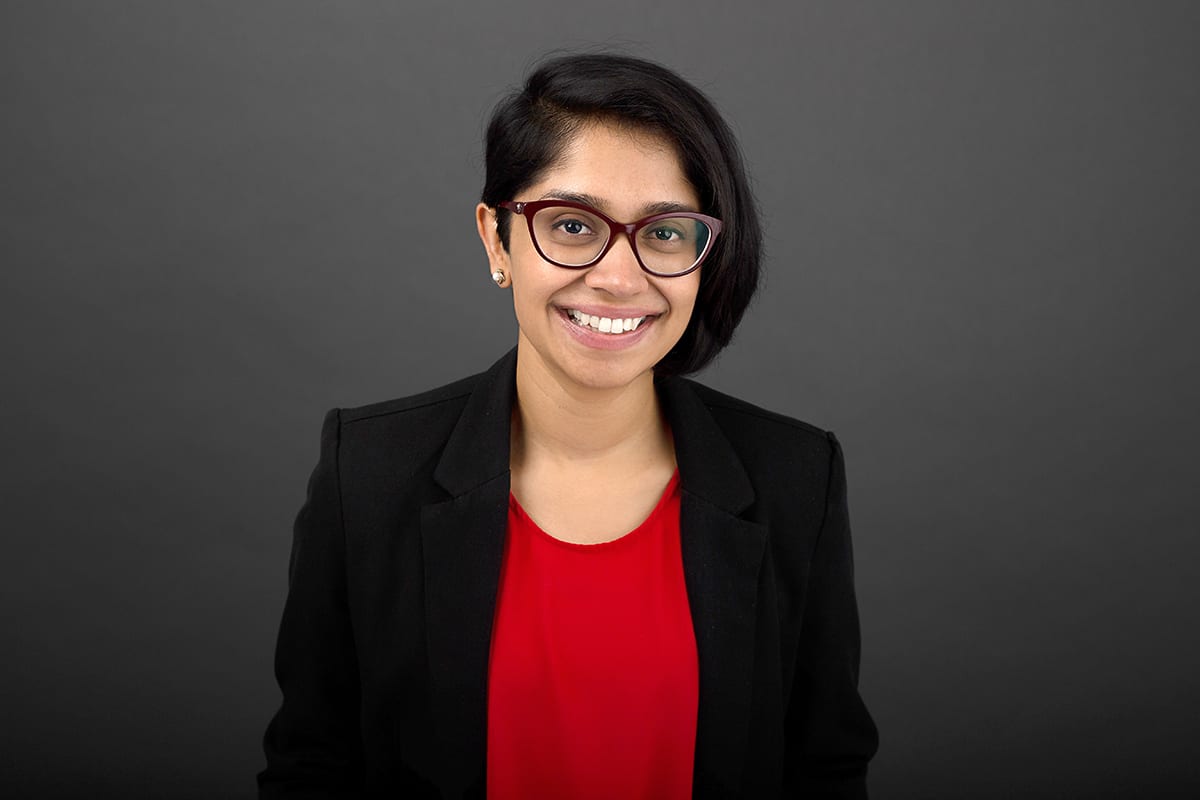 Dr. Uthra Mohan, Gynecologist
"The patient already knows what to expect when they come to the hospital," Dr. Mohan says. "We've already discussed the process and they know what's going to happen. That's huge for them, especially when you're just meeting the gynecologist performing the surgery on the day of."
That's another reason why Suzanne is grateful to the clinic for her care.
"They were wonderful, professional, knowledgeable," she says. "This (clinic) is a good thing."
Plans are to expand services at the gynecology clinic and to be open to new emerging ideas that would reduce the need for patients to travel outside the region for gynecological care.
Meanwhile, other hospitals in Ontario are looking to Niagara Health as a model for providing enhanced gynecology care in their regions.
"When the idea came forward, there were very few (hospitals doing this)," Ruth says. "I have shared what we are learning with other hospital leaders and this new model of care for female health is gaining momentum."