We are Niagara Health is a series of stories that celebrates the incredible people working and volunteering in our organization and how they make a difference in the lives of patients and coworkers every day.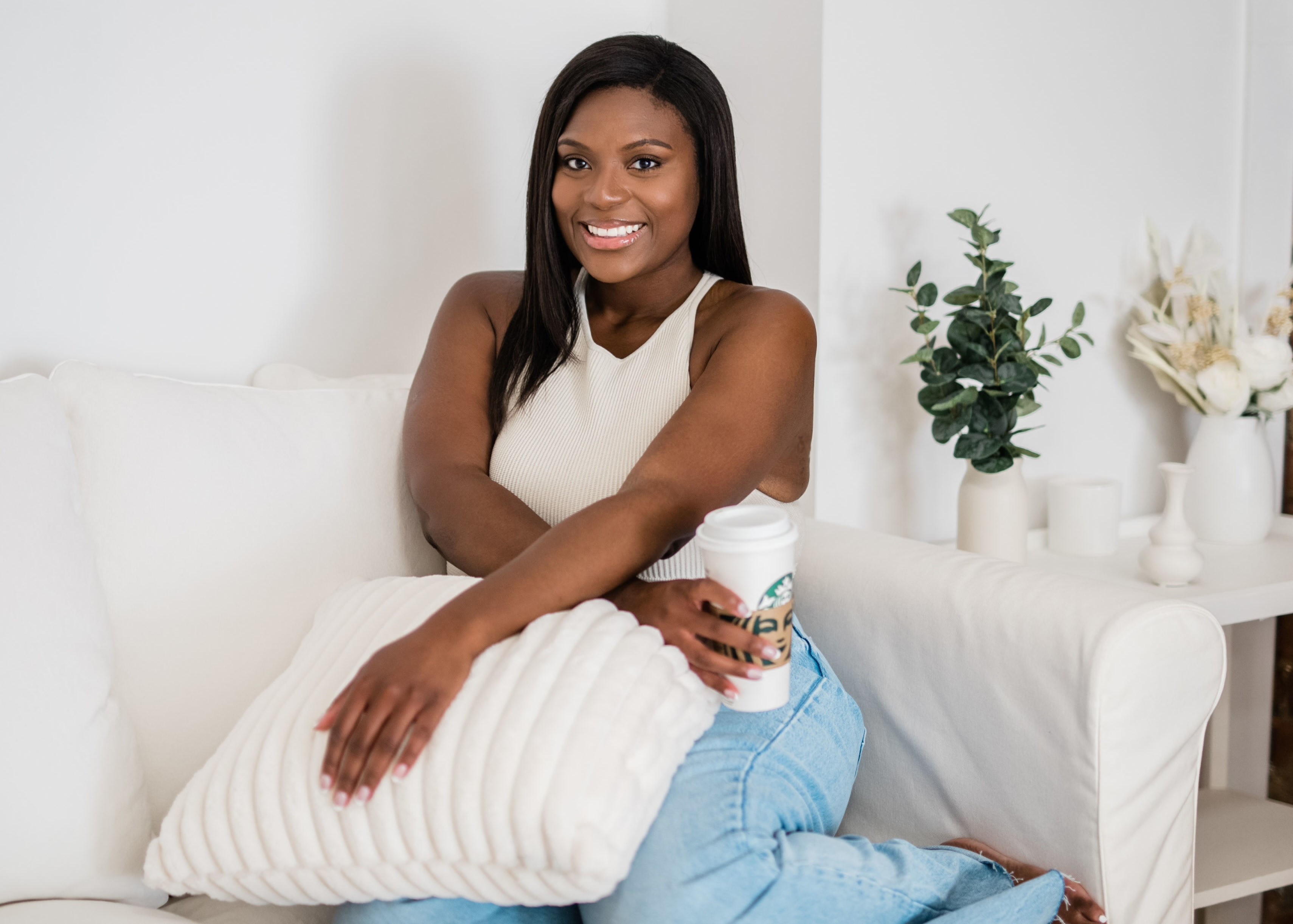 Since being hired by Niagara Health in 2021, Tassiana Smith has been promoted to junior project manager in ICT on a team she describes as amazing, diverse and entirely accepting of who she is.
Tassiana Smith knew she'd found her place the moment she looked at the Niagara Health website.

It was spring 2021 and Tassiana, a behavioural therapist who'd recently completed her project management professional certification, was keen to use her skills in a larger leadership role in healthcare.
Her search led her to Niagara Health where she found a job posting for a project co-ordinator in Information and Communications Technology (ICT). But it was what else she found on the Niagara Health website that made Tassiana feel an immediate sense of belonging.
"I saw all the Pride-related things and I said 'OK, this feels like home,'" Tassiana says. "This is an organization where it is clear we're trying to provide a safe space."
One year on the job, she says Niagara Health has lived up to her expectations.
Safe spaces, however, have often eluded Tassiana, who came out as a lesbian to her "very traditional" parents when she was 16.
"It was scary for sure," recalls Tassiana, who moved to Canada from Jamaica with her family when she was nine. "It's scarier, for sure, when you're absolutely certain. Your parents might think you're just curious or it's just a phase but this was not a phase."
The news was an adjustment for the elder Smiths. They would remain the only people Tassiana would tell for some time. She even kept it from her friends at the Catholic high school she attended, especially because it was a time when raising a rainbow flag seemed inconceivable.
The experience of being Black and lesbian strengthened Tassiana's convictions to champion diversity and inclusion in any environment, including in her current role as Pride Toronto Ambassador, in which she provides impartial advice to develop and implement plans that uphold Pride Toronto's mission. 
For Tassiana, Pride Month is every month, though she's happy to see how 2SLGBTQIA+ voices are amplified each June through stories and activities, including those at Niagara Health.
"You're more than your sexuality but Pride is one moment in time where you're able to focus on this small part of you and I'm able to celebrate that and I don't feel I'm in a box," she says. "During Pride Month, I make it my duty to remind people who are in the box it will get better."
In an effort to eliminate some of those boxes, Tassiana recently competed in a local beauty pageant that's a stepping stone to representing Canada in a global competition. She was encouraged by friends and the pageant's theme of "beauty with a purpose" to participate.
It was a bucket list item she didn't know she had, she says with a laugh. But in all seriousness, Tassiana was determined to use the pageant as a stage for visibility, diversity and inclusion. Her hope is someone might have seen themselves in her and lose their own inhibitions to take such risks, including doing a bit of a professional about-face.
Since being hired by Niagara Health, Tassiana, who still works part-time as a behaviour therapist, has been promoted to junior project manager on a team she describes as amazing, diverse and entirely accepting of who she is.
"I realize just how beautiful it is to be somewhere I feel safe, where I don't have imposter syndrome and where I'm going to be treated fairly," Tassiana says. "It's a breath of fresh air."
Each June, Niagara Health celebrates Pride Month. We are sharing stories like these to highlight the work being done to support diversity, equity and inclusion. 
Read more Pride Month 2022 coverage:
Providing safe, respectful care drives ED physician's work with transgender community