A nurse with a gift for making people feel relaxed before a procedure; an addictions services program worker with a long track record of helping people make positive life changes; a group of staff and physicians who established an innovative online service to increase access to primary healthcare – these are just some of the inspiring people Niagara Health honoured Wednesday, June 22 during the return of its Awards of Excellence.
This is the first year since the start of the pandemic that Niagara Health has hosted the awards, which recognize the extraordinary performance of staff and physicians who are living our CORE values of Compassion in Action, Driven by Optimism and Achieving Ambitious Results.
"One of the things I enjoy the most about my role is the opportunity to recognize extraordinary performance across our organization," says Lynn Guerriero, Niagara Health President and CEO. "This is my first year experiencing our Awards of Excellence and it brings me great pleasure reading the nominations and hearing the heartwarming stories our team members share about one another." 
Nine awards were handed out to valued members of our team, including the President and CEO Award for Extraordinary Performance, which was presented to RPN Aaron Screen at our Fort Erie Site for his unwavering commitment and compassion to patients and their families, and his co-workers.
Award winners were chosen after a formal nomination and selection process by their peers.
Congratulations to all of this year's Awards of Excellence recipients.
President and CEO Award for Extraordinary Performance
Aaron Screen | Fort Erie Site Complex Care | Registered Practical Nurse
Aaron demonstrates an unwavering commitment to our patients and their families. He provides comfort during their most difficult times through small gestures that go well beyond expectation. For example, Aaron will offer to bring meals to families who are at the bedsides of loved ones and unable to leave. He often ensures family members of palliative patients are left with a pullout bed or cot to sleep on with fresh linen if they stay overnight. Aaron is also ready with a helping hand for his colleagues, taking on tasks and shifts in different units throughout Niagara Health to ensure enough staff coverage to provide quality care.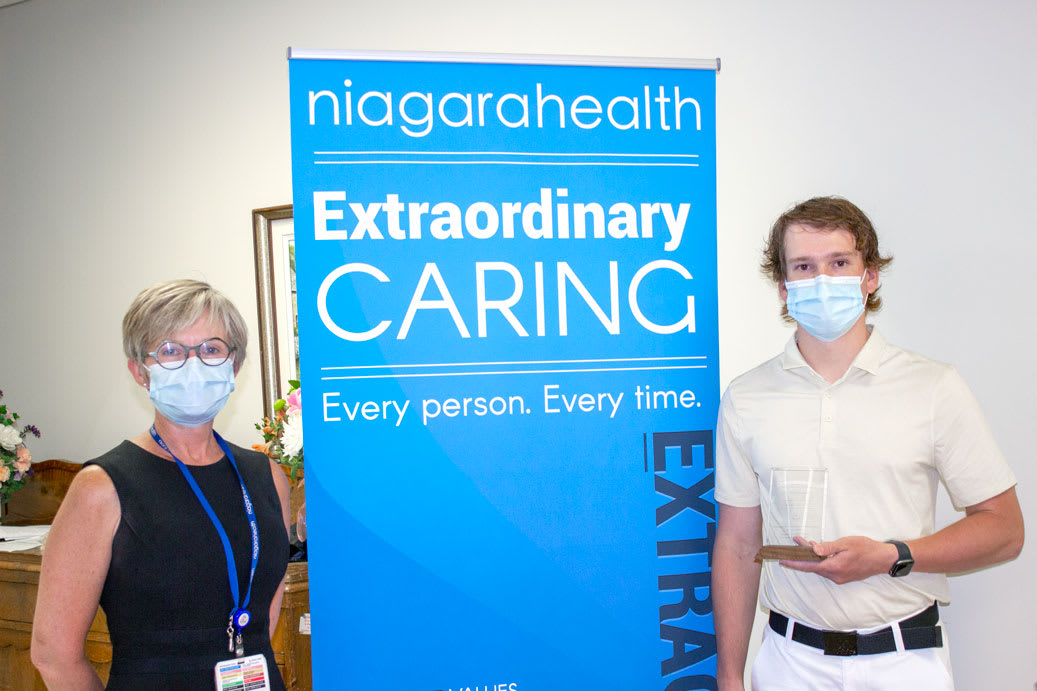 Compassion in Action Award
Marla Manning | Addiction Services | Program Worker
Marla serves patients with a non-judgmental, respectful and caring approach. She shows empathy and compassion to every client and is a natural when it comes to helping them move forward in a positive direction. She shows dedication to her work, her clients and her team members every day, and that's why you'll often hear excitement in people's voices when they get to work with Marla.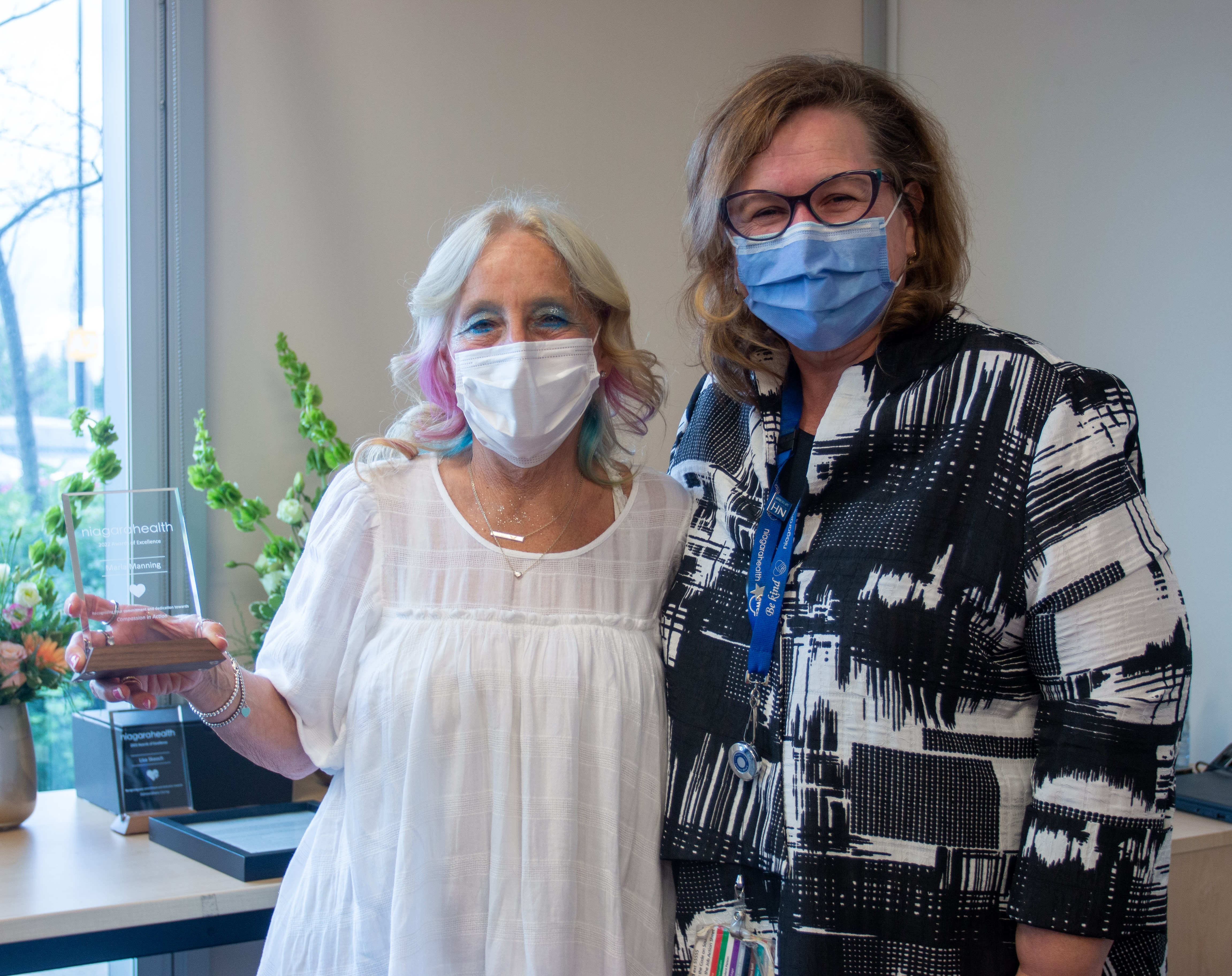 Driven by Optimism Award
Wilma Alaimo | St. Catharines Site | RPN, Endoscopy
Wilma has a gift for making patients feel safe and relaxed before a procedure. Her kindness, compassion and care leave such an impression that patients often tell her how wonderful she is. She is also a positive, highly respected co-worker, who works hard and helps others. Wilma always adds warmth and fun to a busy department.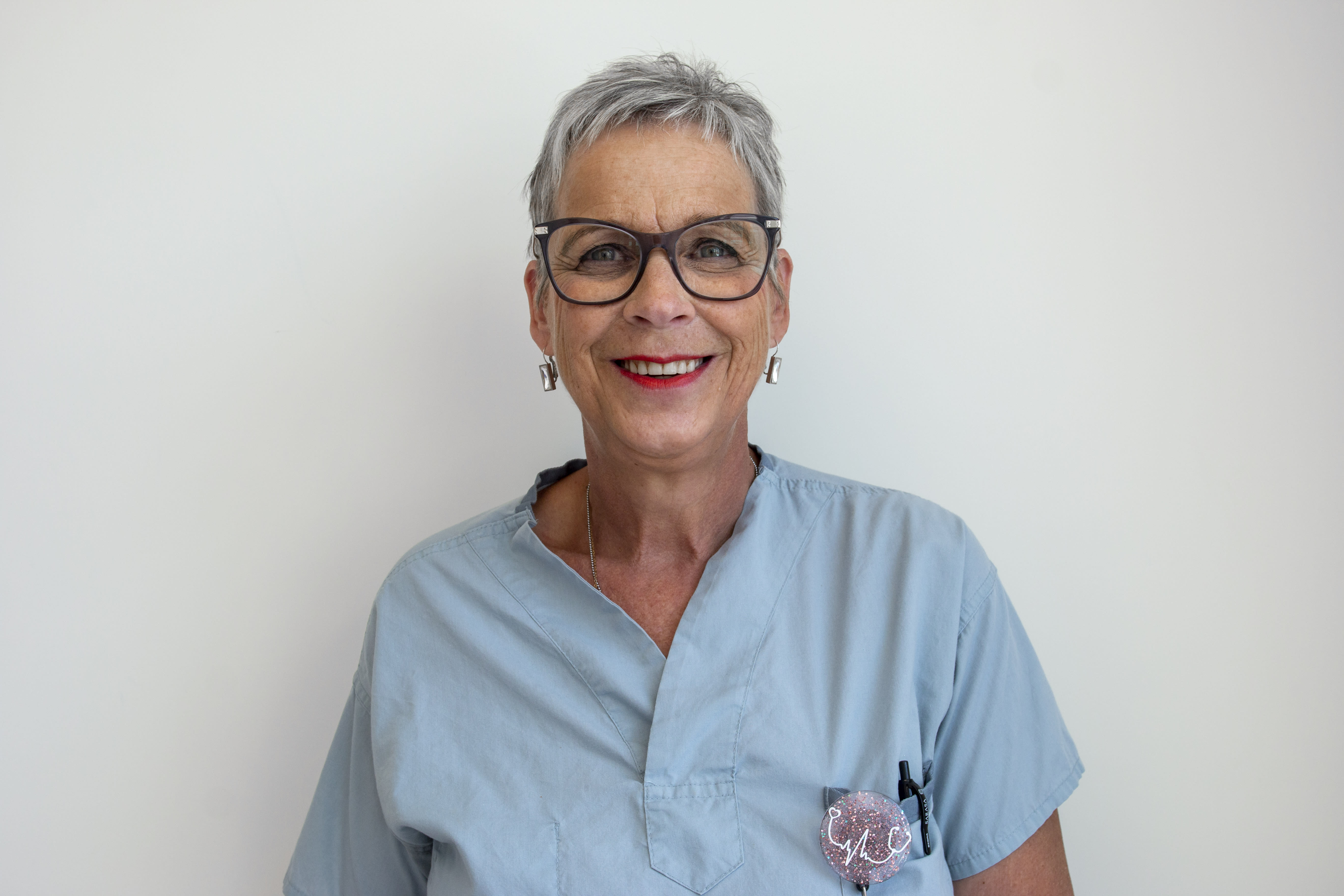 Achieving Ambitious Results Award
Dr. Jennifer Frendo | St. Catharines Site
Dr. Frendo is a community leader who helped steer pandemic care, including managing scheduling for hundreds of community physicians at the COVID-19 assessment clinic, vaccine clinic and COVID-19 treatment clinic. She worked with regional teams to provide the best possible care through trying and ever-changing times. Dr. Frendo also advocated to bring vaccines to our aging population, migrant workers and the wider community.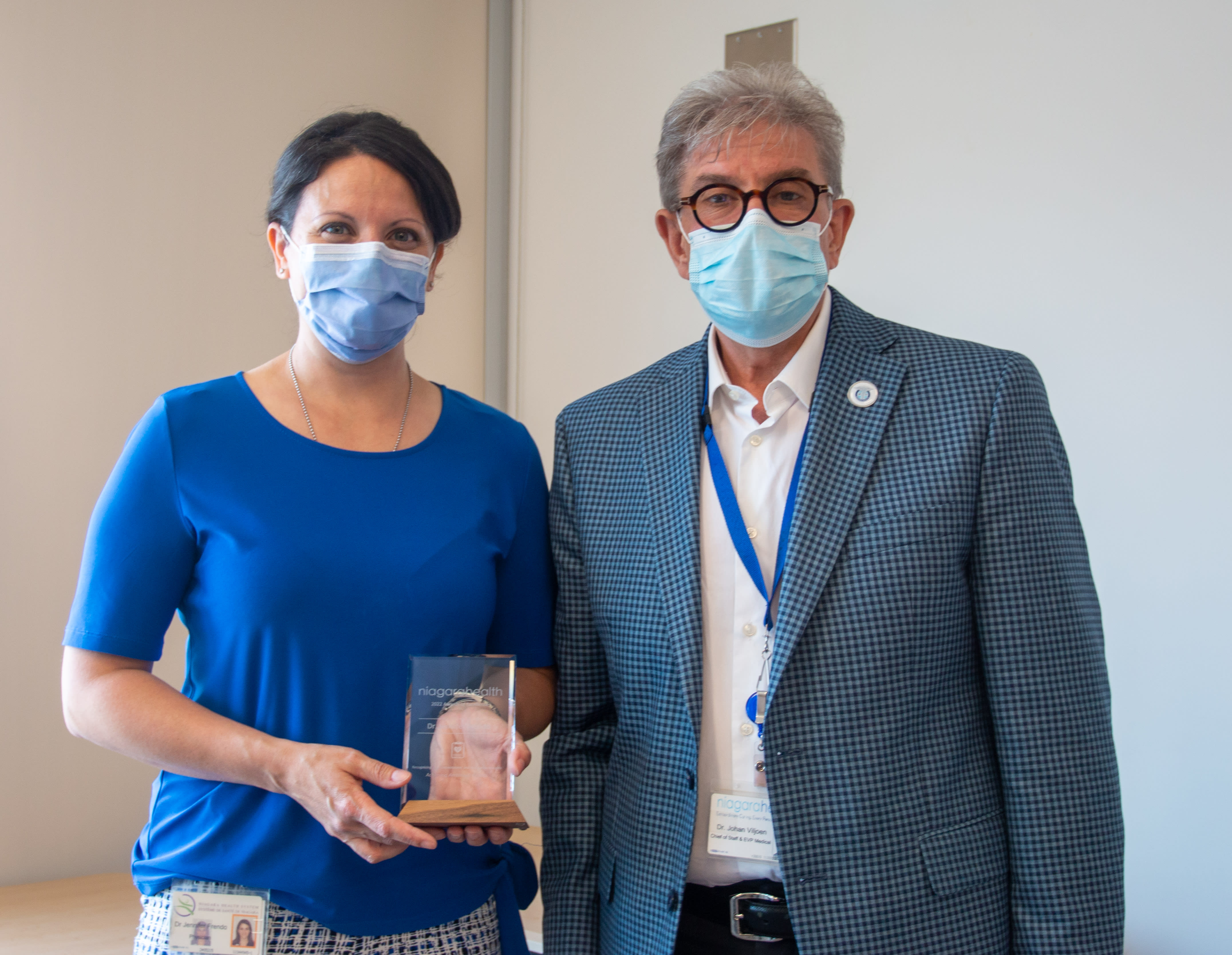 Extraordinary Care Award
Lisa Skeoch | St. Catharines Site | Ward Clerk 3A Nephrology
Lisa demonstrates limitless patience and dedication to ensuring our patients are happy and comfortable. She has been known to paint patients' nails, colour their hair and spend extra time with them during her break times to ensure they have a good day. Lisa always looks out for her colleagues and offers a compassionate ear and shoulder to lean on.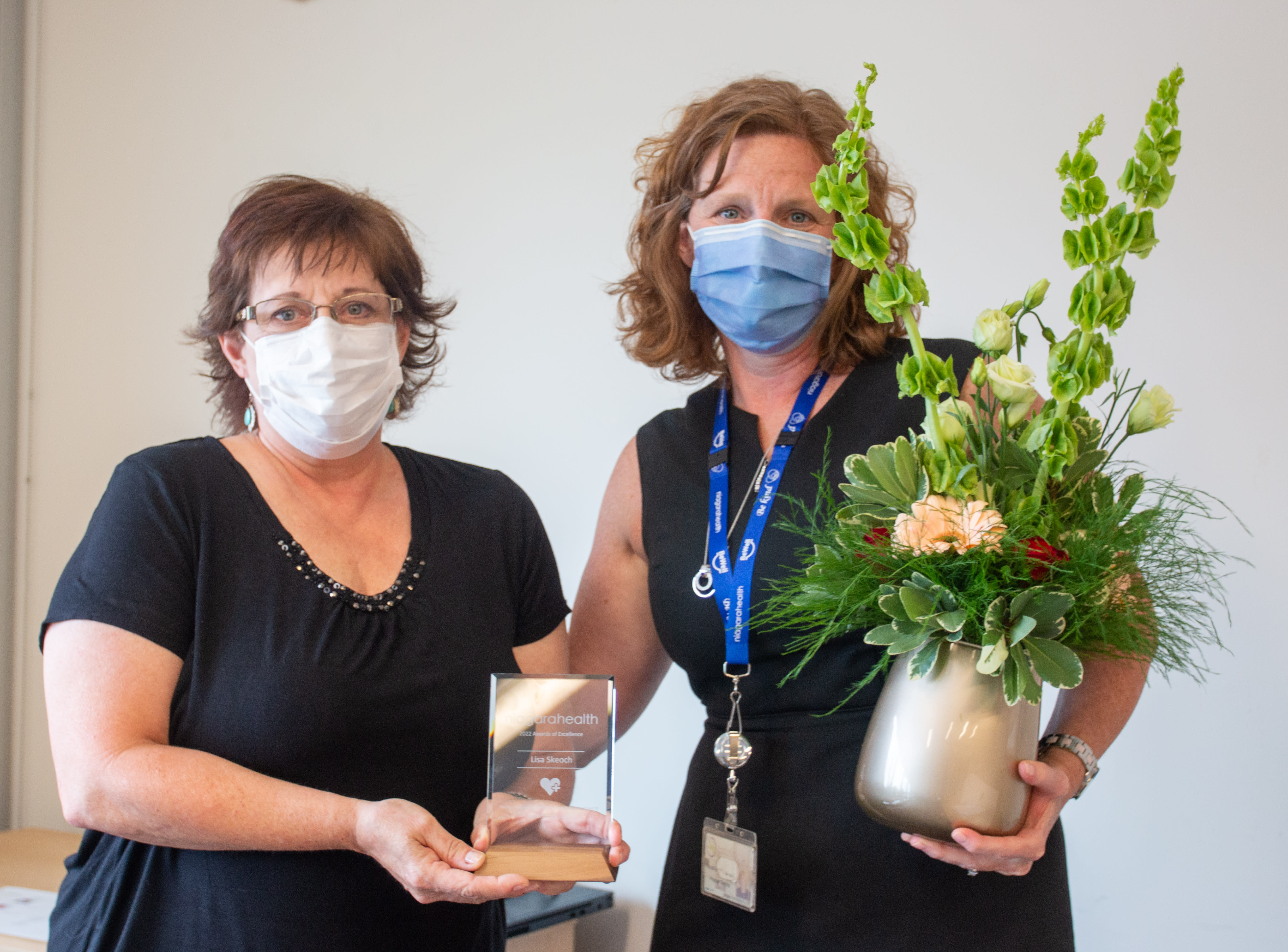 Extraordinary Innovation Award
Virtual Urgent Care Task Force
This cross-functional group exemplifies Extraordinary Caring, teamwork and compassion through the introduction of a virtual urgent care service for patients with non-life threatening health concerns to improve access to care outside of the hospital and reduce wait times. By introducing virtual urgent care, the team responded to the increasing need for timely, urgent healthcare options brought on by the pandemic.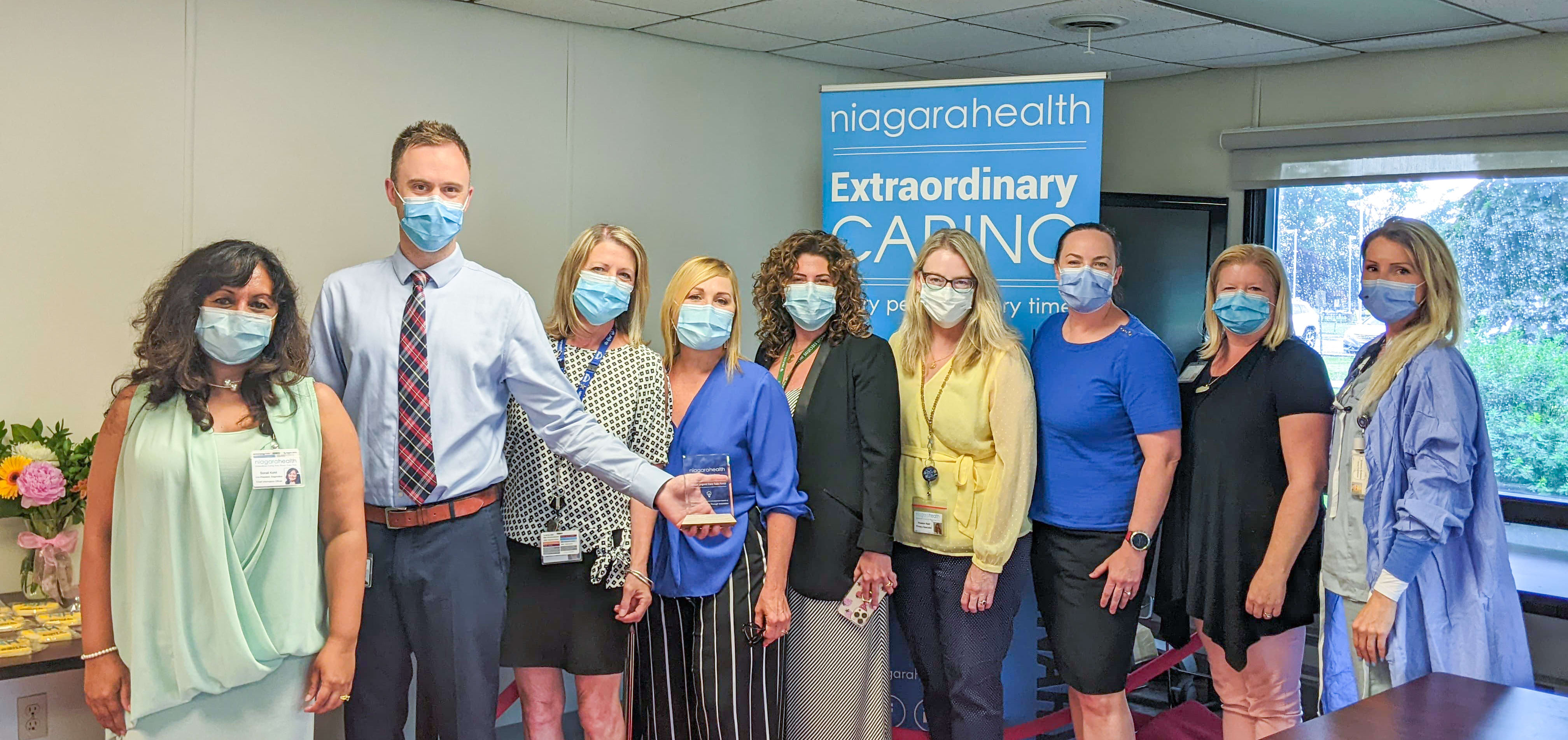 Extraordinary Leadership Award
Steven Walker | St. Catharines Site | OR Manager
Steven is a flexible, resilient and strong leader who consistently shows dedication to his team and all of Niagara Health. He creates a culture of trust and collaboration by supporting his staff through regular check-ins. Steven always ensures they have what they need to provide the best possible patient care and is available to listen to concerns.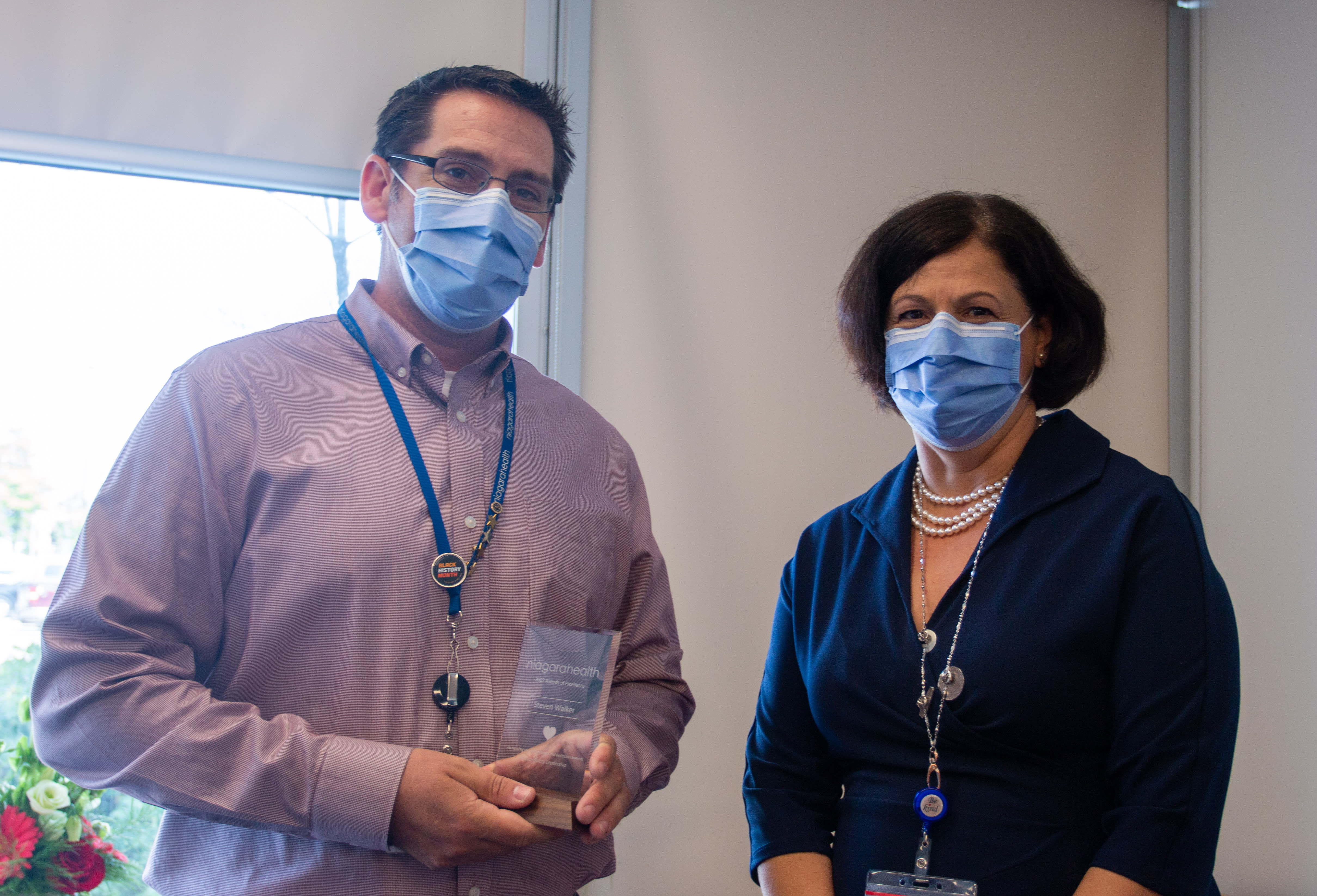 Extraordinary Team Award
Environmental Services | All sites
EVS has met every request made of them during the pandemic without exception or fail such as redesigning spaces for social distancing and safety, and organizing a team to reinvent the service model response of local community nursing homes as they navigated the darkest days of the pandemic. EVS has consistently supported the overall operations of Niagara Health, allowing for our clinical teams to seamlessly perform their work.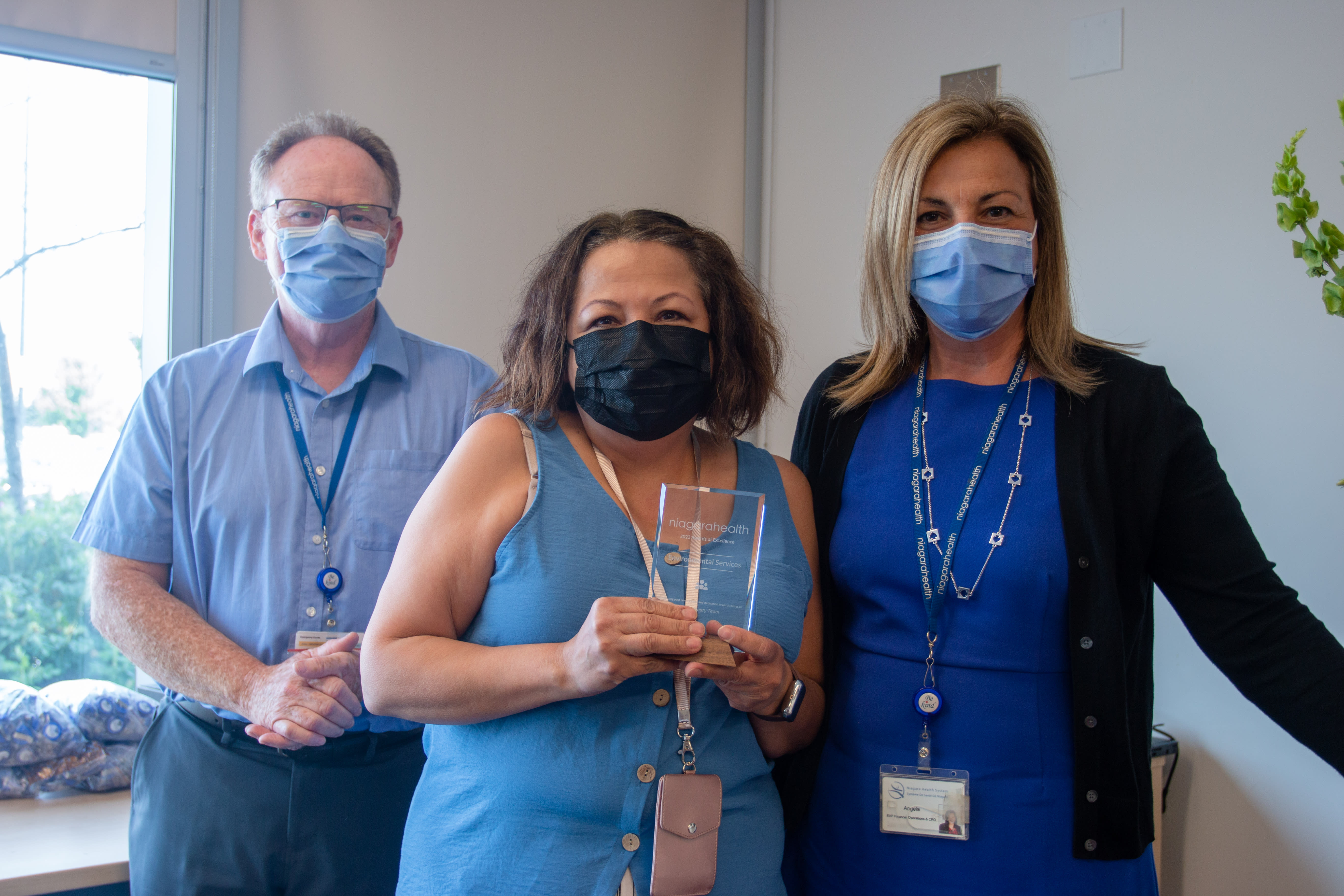 Extraordinary Inter-Departmental Collaboration Award
Ambulatory Care and Surgical Innovation | Welland and St. Catharines sites
The Gynecology Ambulatory Procedures Unit opened in March to provide safe care close to home outside of the main operating room with a care plan that eliminates the need for general anesthesia and reduces patient wait times. Thinking outside the box, gynecologists were trained to manage patient sedation. Sedation-trained nurses also learned minor gynecology procedures and techniques.