We are Niagara Health is a series of stories that celebrates the incredible people working and volunteering in our organization and how they make a difference in the lives of patients and coworkers every day.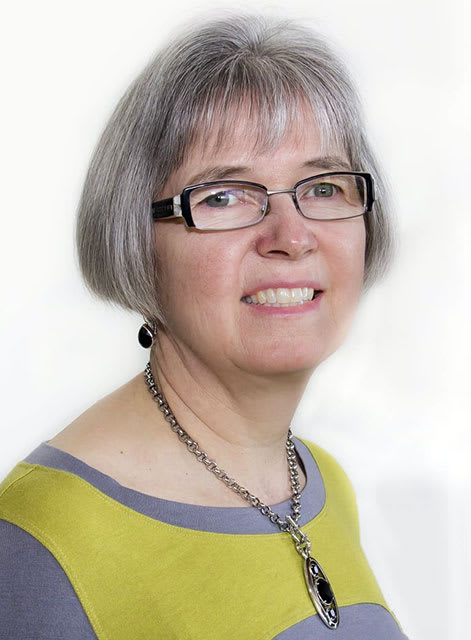 There's a good chance Dr. Janice Giesbrecht isn't sure of her plans today.
The Niagara Health oncologist, who worked tirelessly to improve access to cancer treatment in the region, retired June 30 after 40 years of practising medicine. But ask her what she has planned for this next chapter and Dr. Giesbrecht will tell you, "I don't know what to do yet."
She did know what to do when it came to reducing wait times for cancer treatment in Niagara, including bringing radiation therapy to the region in March 2013 when the Walker Family Cancer Centre (WFCC) opened at the St. Catharines Site.
Until then, patients with cancer could receive chemotherapy locally but had to leave Niagara for radiation treatment.
"It was wonderful to provide comprehensive cancer care in Niagara," Dr. Giesbrecht says. "Having this treatment closer to home helps patients have a better quality of life. The community deserved this."
Dr. Giesbrecht started her career with Hotel Dieu Hospital (now Hotel Dieu Shaver Health and Rehabilitation Centre), which provided cancer care in Niagara until 2005 when the program was transferred to Niagara Health. She was one of three oncologists serving the region at the time, working with Dr. Brian Findlay and the late Dr. Martin Samosh to expand services beyond chemotherapy.
Dr. Giesbrecht was part of a regional effort to bring enhanced cancer care, including critical radiation therapy, to Niagara. She advocated for her patients, underscoring not only the need for a cancer centre to provide enhanced treatment but a state-of-the-art facility that would serve as a beacon for more doctors, specialists and healthcare practitioners. When it opened, the WFCC became a regional cancer care centre, working closely with the Juravinski Cancer Centre in Hamilton and Cancer Care Ontario.
"The transition to Niagara Health brought lots of changes and good things," Dr. Giesbrecht says. "The growth in care has been tremendous. The new hospital and now another new hospital (planned for South Niagara) – it's pretty amazing to be part of all that. I didn't think I'd be doing these things."
In addition to advocating and planning, she continued looking after her patients in her trademark way of extraordinary caring, which always included open and honest communication about prescribed treatments.
"During patients' first visits, it's very eye-opening because we don't always think about what words we say," Dr. Giesbrecht says. "For good or for bad, what we say stays with them. It was one patient who said I told them, 'I know you don't want to be here but we're going to do this, this, and this. That made all the difference.' Who knew?"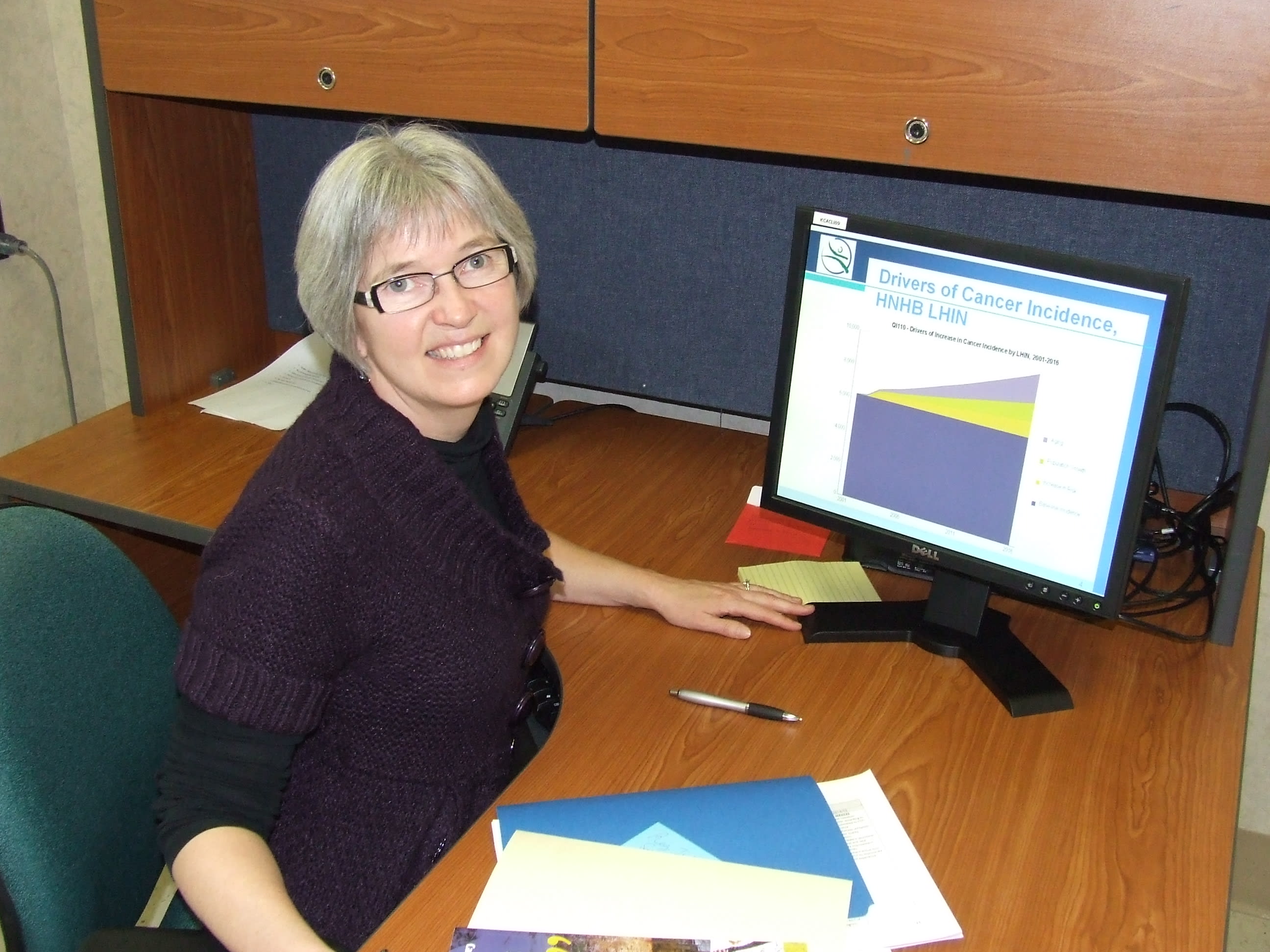 Dr. Janice Giesbrecht, who retired June 30, plans to do rounds one day a week starting in the winter.
In 2010, Dr. Giesbrecht, who got interested in cancer medicine as a graduate student doing research at Princess Margaret Hospital in Toronto, was appointed Niagara Health's Chief Oncologist. The new hospital, which would become home to the WFCC and a "nimble, state-of-the-art, very advanced" cancer care program, opened three years later.
An instant impact
WFCC physicians and staff provided compassionate care to 12,000 patients the year it opened. That number rose to 30,000 a few years later as patients shifted their care from elsewhere or started new treatments in Niagara.
Today the WFCC provides specialized inpatient and outpatient cancer care services that include chemotherapy and immunotherapy, radiation, supportive care, clinical trails, a lung diagnostic assessment program and prostate diagnostic assessment program, and palliative care.
"Dr. Janice Giesbrecht was the driving force behind establishing and developing cancer care in Niagara and played a key role in establishing the Walker Family Cancer Centre as it exists today," says Dr. Johan Viljoen, Niagara Health Chief of Staff. "She will be missed by all of her colleagues at NH, but we will always remember the example of professionalism and caring she set for us to follow."
Cancer care at Niagara Health continues to advance. The WFCC is home to a new CT simulator that will positively impact survival rates and quality of life with extraordinarily precise radiation treatment thanks to state-of-the-art detector technology and artificial intelligence (AI) that provides better-quality 3D and 4D imaging.
Dr. Giesbrecht has continued championing cancer care in the community and showcasing the incredible work being done by Niagara Health in the years since the WFCC opened. She's also been actively involved in important fundraising events for cancer care at the hospital, including the Big Move Cancer Ride and the Rankin Cancer Run, working closely with the Niagara Health Foundation.
"It certainly feels good to be part of these things but it's never alone," Dr. Giesbrecht notes. "It's the team here that has always made the difference. Everyone is a member of the team."
Today, there are 20 oncologists in Niagara, including Dr. Michael Levesque, who trained in Niagara and was appointed Chief of Oncology at WFCC in October 2020.
As she wrapped up her full-time tenure at Niagara Health, Dr. Giesbrecht reflected on how some of her patients have been in her care for 35 years. They may still see her from time to time. She plans to do rounds one day a week starting in the winter.
Other patients she hasn't seen in years have reached out to wish her well and let her know how they're doing. They've thanked her for listening when they were patients, for her compassion for their story and her ability to put their treatment in a context that made it easier to bear.
"It's been incredibly rewarding to be on this journey a long time and through different episodes," Dr. Giesbrecht says. "Not everyone has that in their work. It's pretty amazing."