Overcoming is a series of stories about our patients and their remarkable healthcare journeys.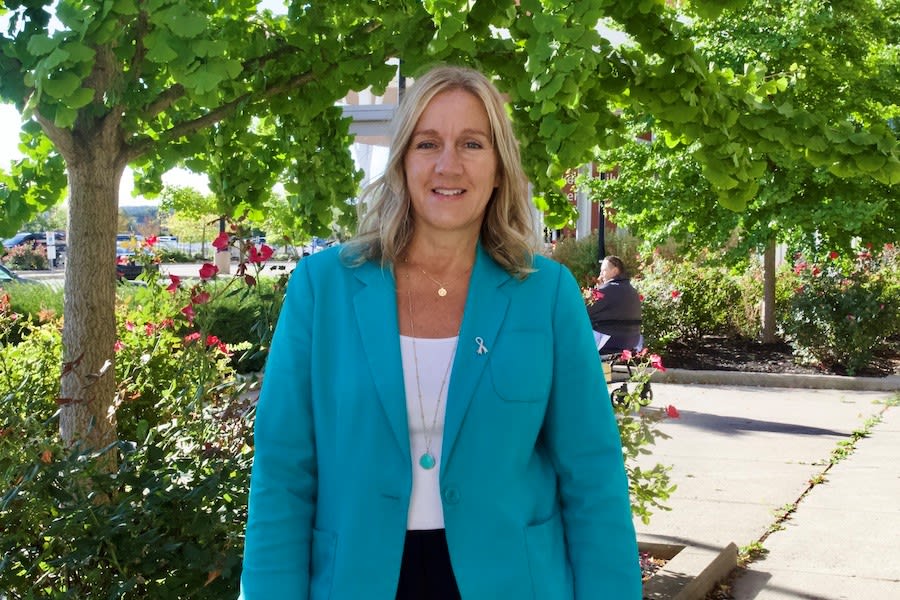 Avia Whitehorne is encouraging women to book their routine mammograms after cancerous cells were discovered during the Niagara Health Administrative Assistant's own routine check-up.
If you're friends with Avia Whitehorne, there's a good chance she's asked whether you've booked a mammogram recently.
It has become as standard for the Administrative Assistant at Niagara Health and breast cancer survivor as 'How are you?'
If you tell her you haven't, Avia will argue a strong case to make an appointment.
"If you're eligible, go. It's 15 minutes of your time," Avia says. "Early detection matters."
Avia knows because when she turned 50 in January, she got a letter from Cancer Care Ontario encouraging her to book an appointment for a routine mammogram through the Ontario Breast Screening Program (OBSP).
She was in no rush to do it, but Avia, who overcame thyroid cancer in 2018, eventually picked up the phone. In hindsight, she's relieved she did.
Within a week of her appointment in April, she got a call from OBSP letting her know her radiologist noticed a shadow in her mammogram images. They wanted to take more images to get a clearer look at what it might be.
After her second mammogram confirming it was more than a shadow, Avia went for a biopsy. She was diagnosed with ductal carcinoma in situ, one of the earliest forms of breast cancer. The diagnosis came about a month after that first mammogram appointment she almost didn't make.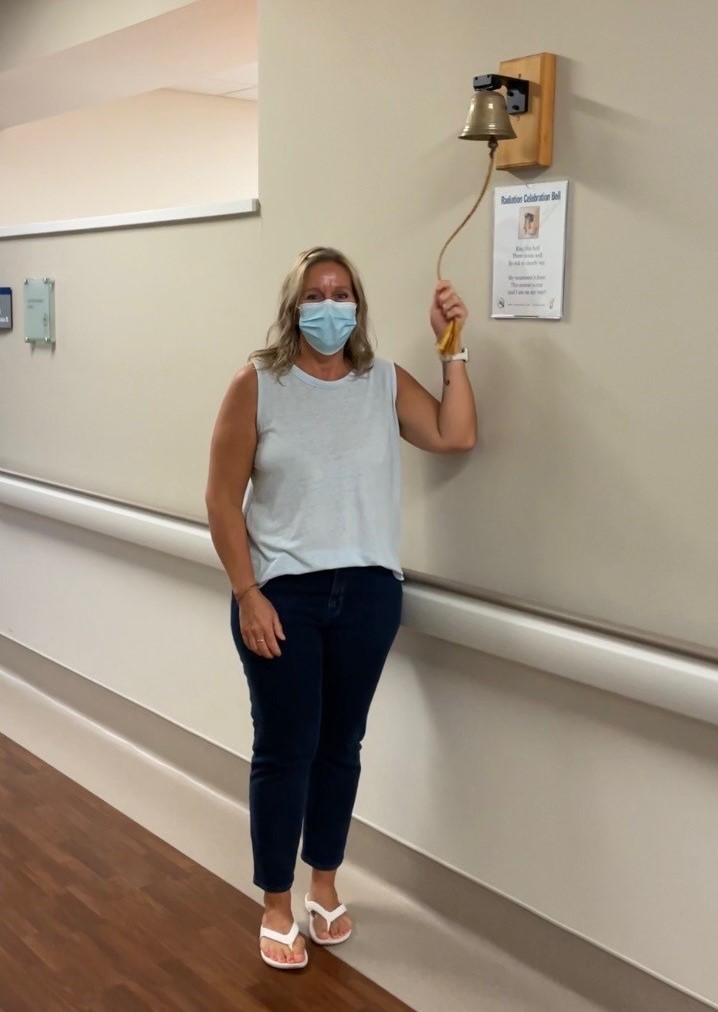 "I felt nothing at all – no bumps, no lumps," Avia recalls. "Had I not gotten that letter from Cancer Care Ontario, I wouldn't have gone (for a mammogram). I had zero indication anything was there."
Avia underwent surgery at the St. Catharines Site in early May to remove the cancerous cells. Her surgeon, Dr. Christopher Blewett, "was amazing" at explaining what would happen. Her surgery was a success and, about a month later, Avia began radiation treatments with Radiation Oncologist Dr. David Cuthbert, which lasted seven weeks.
Other than feeling tired and some discomfort, she felt few side effects. Now, more than a month since her last treatment, life is largely back to normal. Avia is cancer-free and thankful to every person involved in her diagnosis and care at Niagara Health, and for the support she received throughout the process from OBSP.
"It was caught early and it was very treatable. I survived it," Avia says. "My radiologist, Dr. Lily Fan, is my No. 1 hero because she saw a speck of something on an image and said she's not sure if that's normal or not. If she had written it off as a shadow and waited a year, I would have likely faced more serious treatment."
Instead, she's having some serious conversations with those closest to her. She's also sharing her story in other ways, including on social media, to remind the people in her life to take care of themselves and book a mammogram.
"I want people to take it seriously and go for your mammogram," she says. "It could make the difference between an easier treatment and worst-case scenario."
October is Breast Cancer Awareness Month, an annual campaign to raise awareness about the impact of breast cancer.
Photo above right: Avia Whitehorne rings the bell to mark the end of her radiation treatment at the Walker Family Cancer Centre. 
Did you know?
Niagara Health has three full-service Ontario Breast Screening Program (OBSP) centres and assessment clinics in Niagara Falls, St. Catharines and Welland. The St. Catharines Site offers appointments on evenings and weekends in addition to regular weekday hours. 
Women, trans and nonbinary people between 50 and 74 are eligible for breast cancer screening and can schedule a mammogram every two years without a doctor's referral through the Ontario Breast Screening Program (OBSP). 
To book a screening appointment, call:
St. Catharines OBSP Centre - 905-378-4647 x46345
Niagara Falls OBSP Centre - 905-358-4952
Welland OBSP Centre - 905-732-5434