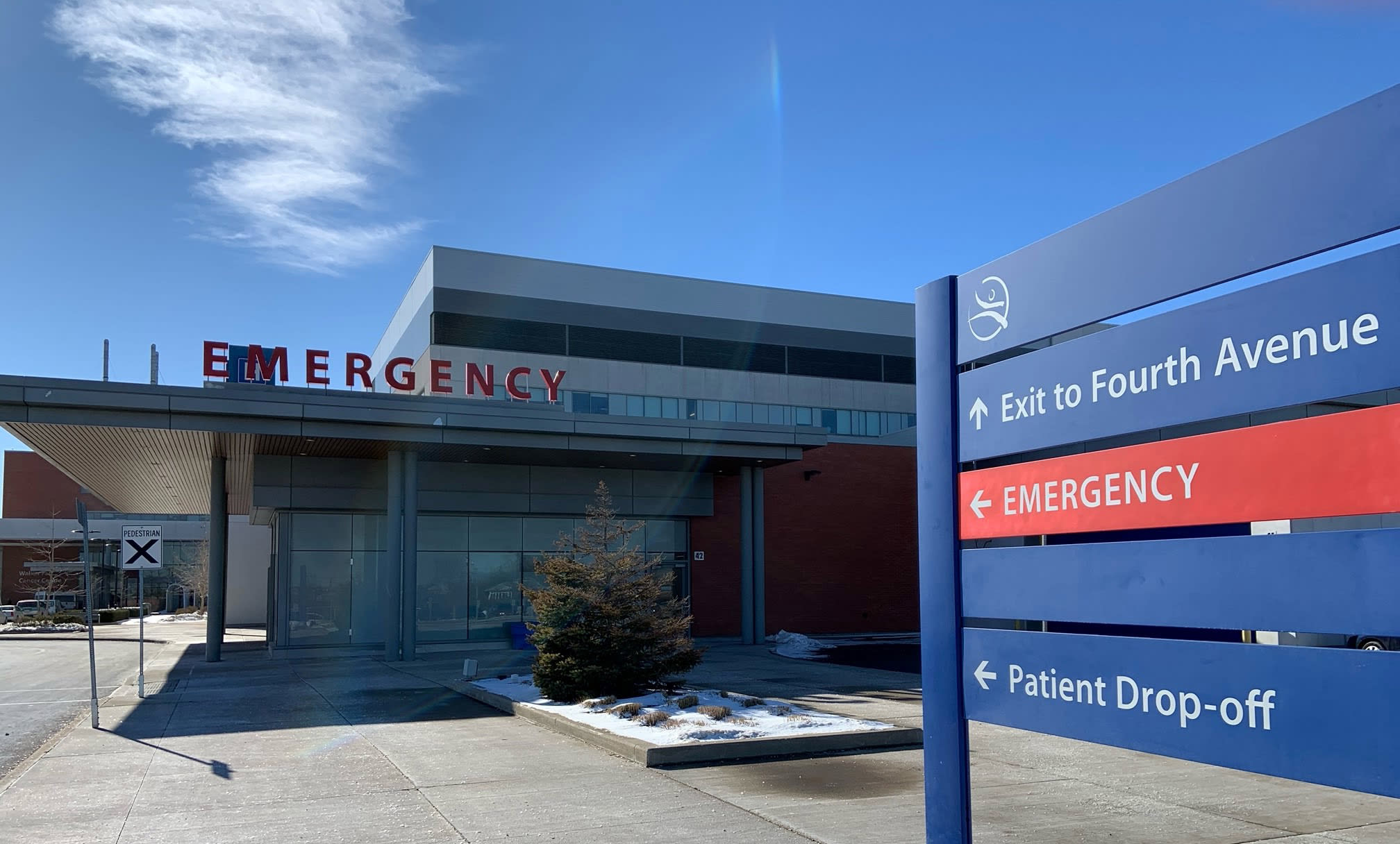 Niagara Health's Emergency Departments (EDs) see nearly 150,000 patients per year – about 400 per day – and are the busiest areas of the hospital.
"Our staff and physicians are working hard to provide patients with safe, quality care in a timely manner," says Heather Paterson, Interim Executive Vice President, Clinical Services and Chief Nursing Executive. "EDs experience a variety of cases and activity every day, and things can change rapidly."
Understanding what to expect when coming to the ED can help improve a patient's experience.
EDs provide 24/7 access to care for patients experiencing trauma, serious injury or illness. The focus is on diagnosing patients first and then determining whether they can be safely treated within the ED before being discharged home or admitted to the hospital for further treatment.
Niagara Health's Urgent Care Centres (UCCs) provide 24/7 access to care for patients with injuries or illnesses, such as sprains or strains and minor cuts or burns, that are not serious enough for a visit to the ED but cannot wait for a scheduled appointment with a family physician or other primary care provider.
Niagara Health also has a Virtual Urgent Care Centre with same-day appointments Monday to Friday from 9 a.m. to 4:30 p.m. Approximately 90 per cent of patients who use this service receive the care they need and are able to avoid a trip to the ED.
Urgent cases seen first
The patient's journey in the ED starts with a specially trained triage nurse located at the front of the ED who conducts the initial assessment of the patient.
"EDs do not see patients on a first-come, first-served basis," says Dr. Johan Viljoen, Chief of Staff and Executive Vice-President, Medical. "All Canadian hospitals use the same triage scale to establish the level of care patients require and prioritize the most urgent cases first. We understand that waiting can be stressful and frustrating and appreciate people's understanding, patience and kindness."
Rapid Assessment Zones / See and Treat
Niagara Health's EDs include two main areas: one for more serious injuries and illnesses and another for patients who are mobile and have less serious conditions, known as Rapid Assessment Zones or See and Treat. ED-trained physicians and staff provide care in all areas. The patient will be directed to one of these two areas at triage and may be asked to wait in a separate room instead of the main waiting area.
Safe, quality care
Factors in other areas of the hospital and in the community can significantly influence the wait times in the ED. For example, like other hospitals, Niagara Health cares for patients in our inpatient units who no longer require hospital resources. These patients cannot be safely discharged because the services they require in the community, such as long-term care or home care, are not immediately available. This means patients remain on stretchers in the EDs, where they are cared for by our staff and physicians while they wait for beds to become available. This, in turn, leads to longer wait times for our paramedic colleagues to transfer patients to the hospital ED team.
In addition, we continue to see a high number of patients who are admitted to the hospital with serious conditions, in part due to delays in seeking care during the pandemic. This is compounded by staffing pressures we experience on a daily basis.
Other ways we're working to improve ED care
In addition to what we've outlined above, some of the other steps we're taking include:
Reducing ED visits by creating stronger connections with primary care partners through our SCOPE (Seamless Care Optimizing the Patient Experience) program.
Working in other areas of the hospital to free up beds to support a more timely transfer of patients who are admitted through the ED.
Enhancing the partnership with our paramedic colleagues at Niagara Emergency Medical Services to reduce ambulance off-load delays.
Heightening our Know Your Options public education to help patients and families access the right care at the right place and avoid unnecessary ED visits.
How you can help
Everyone can play a role in an efficient, high-quality patient experience in our EDs. Here's how you can help our teams during your visit:
Only use the ED in an emergency.
Bring an up-to-date list of medications with you.
Have your health card ready.
Let us know if your condition changes or you begin to feel worse.
Be patient and respectful toward staff and physicians and other patients.