We are Niagara Health is a series of stories that celebrates the incredible people working and volunteering in our organization and how they make a difference in the lives of patients and coworkers every day.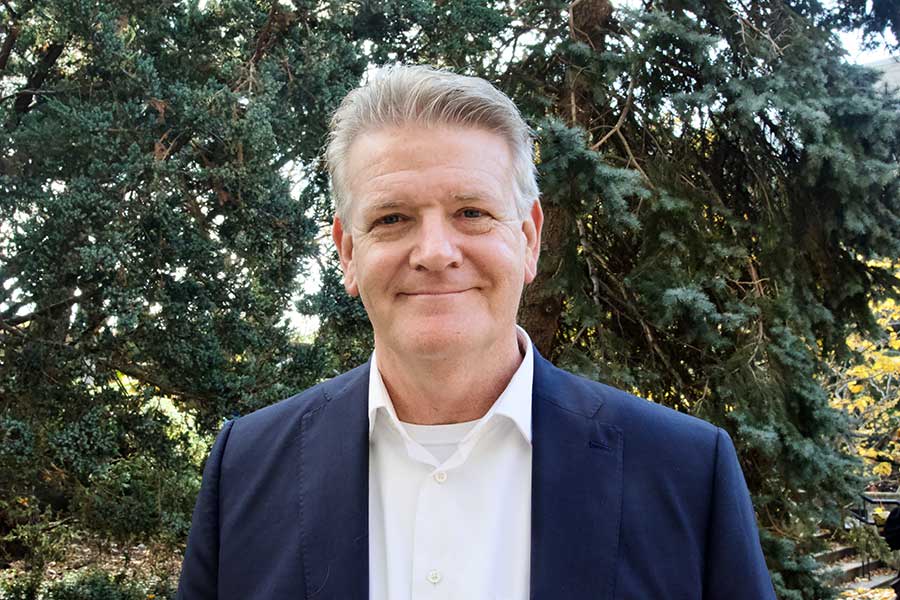 Cliff Harvey is Niagara Health's Chief Planning Officer, overseeing the planning and construction of the new South Niagara Site. 
Cliff Harvey's job title at Niagara Health is Chief Planning Officer, but he's more like a conductor, overseeing a large and talented team of planners, clinicians, architects, engineers, project managers, consultants and contractors.
Together, their concerto is the new South Niagara Site.
Cliff is an architect by profession, but like a conductor, he's leading the South Niagara Site Project Team to ensure they hit the right notes when building a hospital that will transform healthcare in Niagara.
Last month, the two proponents bidding on the project gave their final design presentations to Niagara Health and Infrastructure Ontario. The contract to build the new hospital will be awarded in early 2023, with construction starting soon after.
"As a leader, I like to think I'm able to bring everyone together as the conductor," Cliff says. "But don't credit me. It's the people playing the instruments that make this an extraordinary project."
Still, as the Chief Planning Officer-slash-conductor, Cliff has to "know every instrument and what they do, where they are and how to co-ordinate and organize them" so staff and physicians can provide extraordinary care right from opening day.
When constructing a hospital, that means knowing where every power outlet will be in the building, the width and placement of any handrail, lighting specifications, how colour will affect people's mood and vision, and all the small details that add up to "one of the biggest healthcare quality improvement projects any organization can undertake."
The challenge is even greater when the building in question will have a footprint of about 1.2 million square feet and include 469 beds, including 30 for critical care, 170 for complex care and 269 medical surgical beds, each in their own private room.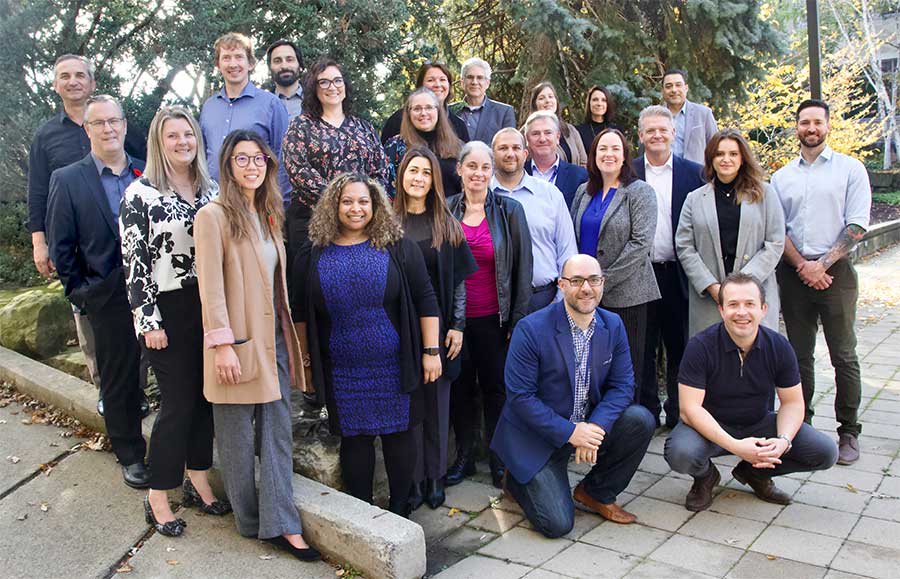 The South Niagara Site Project Team with partners from Infrastructure Ontario. 
Setting the standard
Plans are for the South Niagara Site to be the first WELL-certified healthcare facility in Canada. This certification is awarded to buildings that support human health through design principles that consider air, water, nourishment, light, movement, thermal comfort, sound, materials, mind and community and their impact on body systems, including cardiovascular, digestive and respiratory.
"Being the first WELL-certified hospital is significant because we're debuting a new environment that all the other hospitals coming behind us will build upon," Cliff says.
The South Niagara Site's universal design will also support all elements of accessibility and inclusiveness so it's usable by all people. In particular, it will meet older adult-friendly and facility accessibility design standards, which include rest areas placed throughout hallways at regular intervals, assistive listening devices at service counters and mobility device charging stations.
With the involvement of Indigenous partners and Niagara Health's patient partners in the planning process, the new hospital will advance reconciliation in healthcare by featuring Indigenous healing space and gardens. Gender neutral spaces, including staff change rooms, will be available, too.
The impact of the South Niagara Site, which will serve as a Centre of Excellence for geriatric, complex, and stroke care, and wellness and aging, on the people living in the region can't be understated, Cliff explains. He points to the St. Catharines Site, which opened in 2013 with a cancer care program that brought much-needed radiation treatment to Niagara.
Building better healthcare
Cliff has been part of healthcare's growth in Niagara since 2005, when the province first announced plans to build the St. Catharines Site.
At the time, Cliff was a senior architect for the Ministry of Health.
"My position allowed me the opportunity to work with all new healthcare projects built over the past two decades in Ontario, including the St. Catharines Site," he says. "While I was reviewing and approving these projects, we also worked on developing new standards."  
After his tenure at the Ministry and volunteering with national and international healthcare design organizations, Cliff was keen to work more directly on a build again, much like he had when he was a Senior Project Manager for the redevelopment of Cambridge Memorial Hospital in 2000. Becoming Niagara Health's Chief Planning Officer was his opportunity to do that.
"I felt like I knew Niagara Health because I had done work with them in the past," he says. "We achieved a lot out of that (Ministry) program, but I really wanted to work with colleagues to plan, design and build a hospital. That was the architect in me coming out."
An eye to the future
Cliff fine-tuned his inner healthcare architect in 2012 when he and his wife, Martha, a Registered Nurse in Toronto, returned to school together to get their Master of Science degrees in healthcare quality from Queen's University. The intensive, two-year program focused on patient safety, risk management and quality improvement, which includes innovative and effective design change, like the elements Cliff and his team are incorporating into the South Niagara Site.
Those are the features that will contribute to advancing healthcare and changing it for the better in Niagara, Cliff explains. So, too, does applying his 80/20 rule to building a new hospital.
"If you're focused on the 80 per cent, which is what's already known about best practices in designing a hospital, you're wasting your time," he explains. "If you focus on the 20 per cent, that's where the change happens. It's what I focus on to make a strong investment for the community."
With one-quarter of South Niagara Site design already complete, Cliff is focused on finalizing plans with his team, which has been busy engaging with Niagara Health staff, physicians, patient partners and the local community. He looks forward to the upcoming announcement of the company that will build the hospital.
He's also looking ahead to conducting other projects, particularly advancing the Welland Site, which will continue to offer a variety of important care services.
"That's the thing about architecture and healthcare," Cliff says. "Your focus is on making a better future."