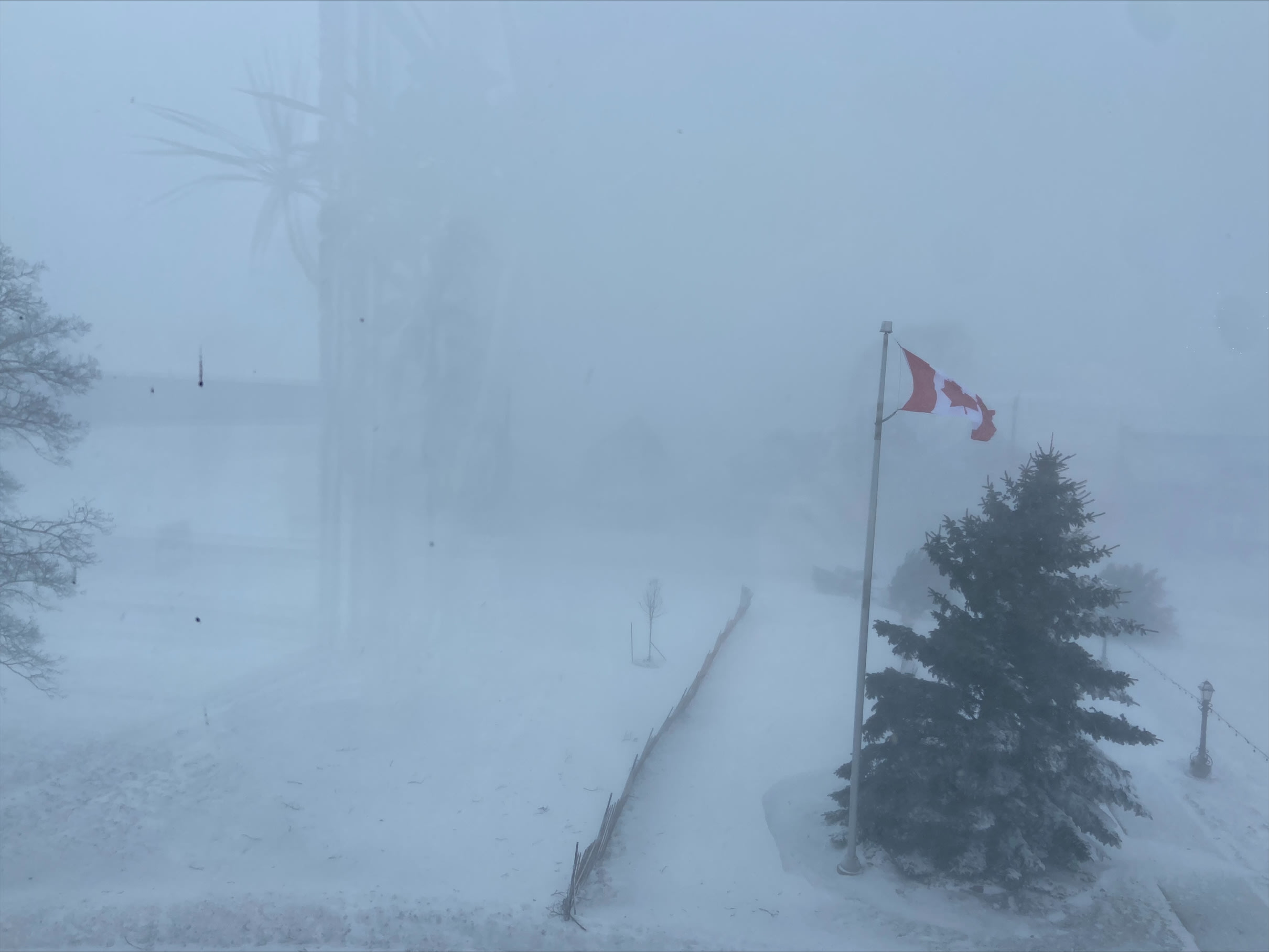 A view of the Port Colborne Site on Christmas Eve. 
I know that working in healthcare always has its challenges, and we all hoped this holiday season would allow some relief from what our teams had to deal with in 2020 and 2021. Unfortunately, the winter weather had other ideas this weekend.
To say our teams have gone above and beyond over the past three to four days isn't saying enough. Nobody expected the winter blizzard to hit the Niagara region as fiercely as it did. We knew it would be bad – as evidenced by a Code Maroon called Thursday morning – but the extreme winds, significant snowfall and brutally cold temperatures had a major impact in south Niagara. That caused a ripple effect across the region and all Niagara Health sites.
Stories keep emerging about how our teams from across so many units and departments stepped up to continue to care for the people of Niagara – and for each other. At the same time, it has been heartwarming to hear how our contract partners and the community around us took extraordinary measures to help us keep serving those who needed us.
This is not an exhaustive list, but some examples I would like to highlight:
Staff at Port Colborne and Fort Erie sites (and some at our other sites) staying in place for multiple days with few breaks as other staff couldn't get in to relieve them;
Staff and physicians abandoning their cars and walking into a site to work their shifts. In at least one case, a community member came to the rescue with a snowmobile;
Staff living near our sites offering to host their colleagues who couldn't safely travel home;
The EVS and Facilities teams working around the clock to (literally in some cases) keep the power and heat running, with some at PCS and FES also being called on to fill in with food delivery and other duties required;
The Food Services Team across all sites coming together and working long hours to ensure patients (and staff unable to go home) had the food they needed.
The Region of Niagara, Niagara EMS and other first responders whom we worked closely with throughout the weekend;
The Newport Centre residents and staff, who had to be evacuated to PCS when their heat went out but took it all in stride;
Canadian Niagara Power, which prioritized getting our sites back online;
Stevensville Snow Removal building a berm of snow to keep PCS from flooding as Lake Erie surged;
Our lab delivery company Amber Same Day Delivery and driver Ron fighting through the conditions to deliver medication for our patients and even pizza for our exhausted teams;
Donations from community businesses and individuals such as Port Colborne Sobey's, Frank's Home Hardware, Con Gusto Bakery and others;
The owner and son of Lifeline, one of our food couriers, who drove from Hamilton to St. Catharines Site to take a food delivery to FES in a heavy-duty truck. They got stuck and a community member with a tractor pulled them free and helped get the food to the site.
We recognize that the weather advisories are ongoing, however, hope that you can find encouragement in how our community comes together to help each other.
I know this isn't how anyone wanted to spend this holiday weekend, but on behalf of the Executive Team, I offer a heartfelt thank you for your dedication, even in the most difficult of circumstances.
Lynn