When Ella Gabayan and Joseph Ong of Mississauga decided to spend New Year's Eve in Niagara Falls, they didn't realize that their stay in Niagara would be extended – or that they would have the first baby born at Niagara Health in 2023.
They brought the baby's hospital bag with them – "just in case" – but felt comfortable enough away from their due date, Jan. 23, that it felt like an over precaution. Gabayan had planned to pack a bag for herself later this week.
"We even spent some of our time in Niagara talking about what I needed to pack in my bag," she says.
Gabayan managed to stay up to watch the fireworks at midnight. Shortly after the fireworks ended, she and Ong headed back to their hotel. A couple of hours later, she woke up with contractions.
They thought they could drive back to Mississauga in time to deliver at their home hospital; however, they soon realized they wouldn't make it. They were just a couple of exits away from the hospital when they detoured to the St. Catharines Site.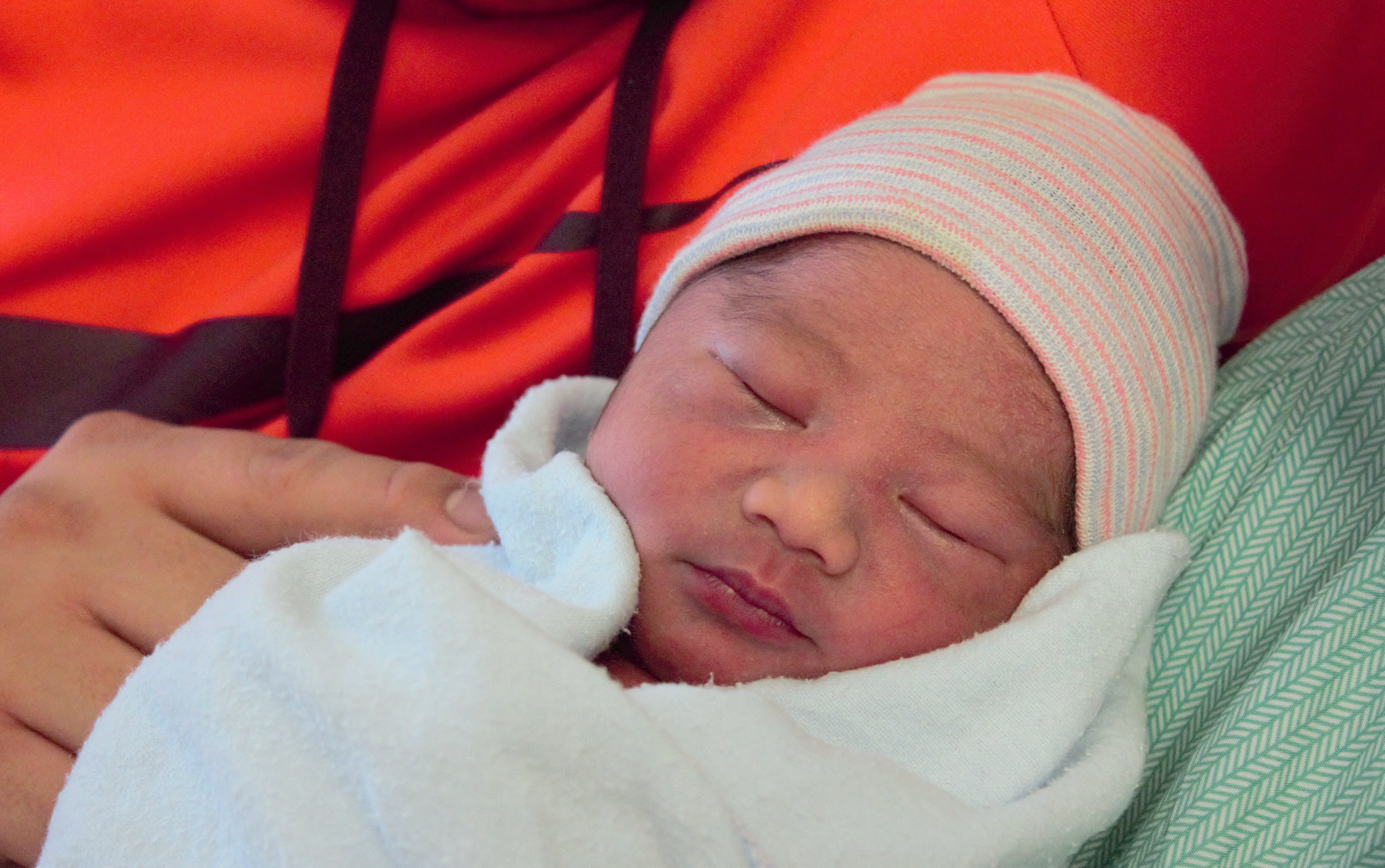 Less than an hour later, their baby boy was born at 5:30 a.m., weighing just over 5 pounds. He is the little brother to proud big brother Ethan, who is seven years old.
"I think he was just so excited to see the world," says Ong of their second son's birth.
Gabayan credits walking up and down Clifton Hill for hours on New Year's Eve with kick starting the labour of their youngest son, whose name is still being decided.
"It still feels surreal," she says. "Just last night I was watching the fireworks and out having fun, and now I'm holding our baby. It's amazing."
At the time of publication, three babies were born at Niagara Health on Jan. 1.