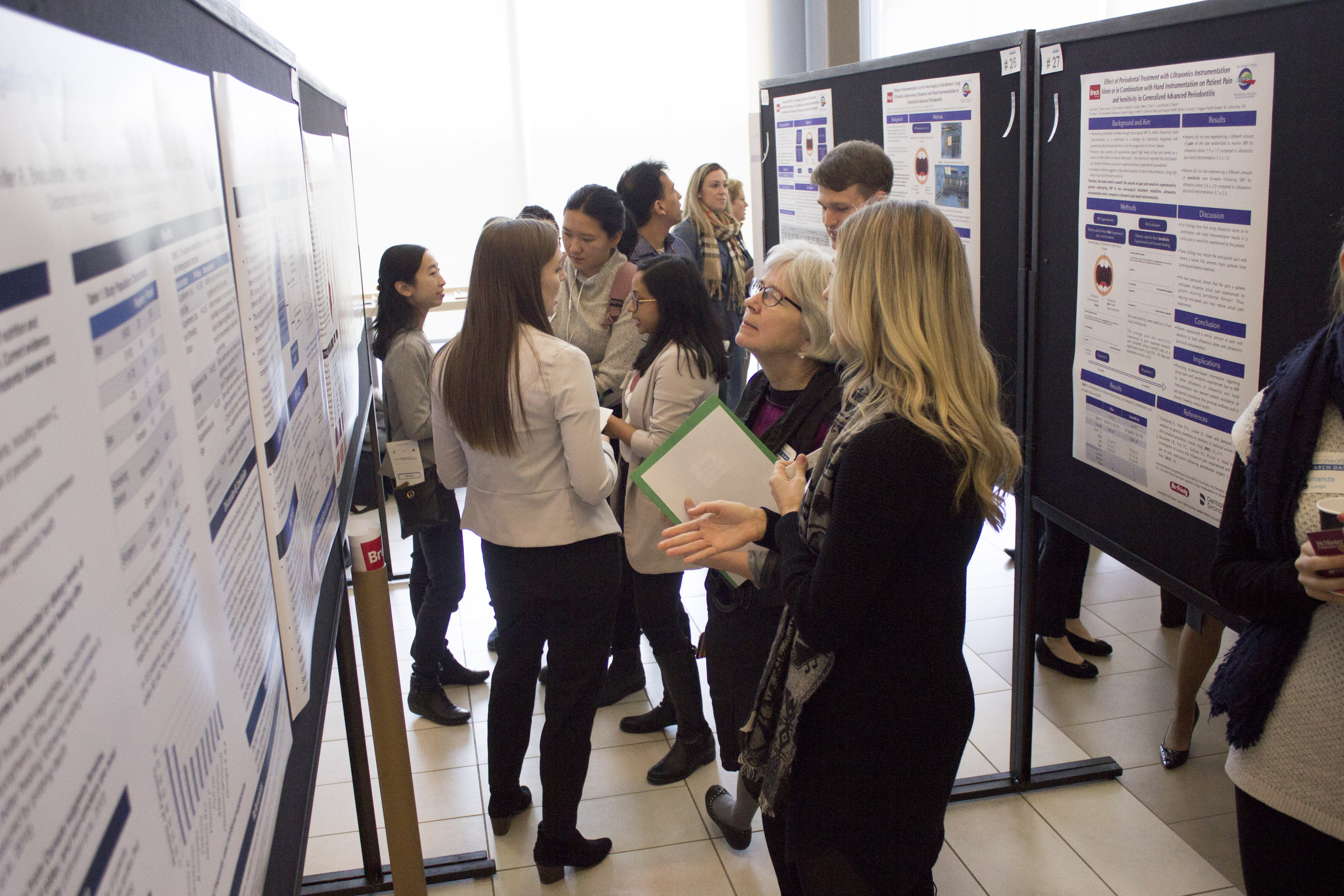 A call has gone out for poster presentations for Niagara Health Research Day. Crowds are seen here gathering around the poster presentations at the 2018 edition of the event. 
Are you a researcher with findings to share?
Physicians, staff, students and community members doing research or quality improvement work to support a healthier Niagara are invited to showcase their work with a poster presentation at Niagara Health Research Day on Thursday, May 4 at Brock University.
All interested presenters must submit an abstract for consideration that describes their original research or quality improvement work conducted in Niagara or that is relevant to improving the health of the community. The deadline for abstracts is Wednesday, March 29.
Abstracts can be submitted online.
Learn more about Niagara Health Research Day poster presentations
The 2023 edition of Niagara Health Research Day will be bigger than ever and include a keynote address by world-renowned resilience expert Dr. Michael Ungar. Dr. Ungar is the founder and director of the Resilience Research Centre at Dalhousie University where he is also the Canada Research Chair in child, family and community resilience. He was ranked No. 1 in the world among social work scholars and his work emphasizes using the theory of resilience to increase both individual and institutional agility during crises.
His keynote address, Nurturing our Collective Resilience: Becoming an Agile Learning Health System, will enhance our understanding of resilience and highlight how we can leverage our agility individually, professionally and as an organization to move toward our vision of becoming a learning health system.