Each year, as part of the annual Awards of Excellence celebration, Niagara Health recognizes extraordinary team members for their contributions and dedication to delivering safe, quality care.
Over the past year, our teams have continued to come together to focus on initiatives that strengthen the care we provide for our community. The challenges they have continued to overcome and compassionate care they provide each and every day, allows us to achieve our purpose, vision and values.
As part of this year's Awards of Excellence selection process, our Selection Committee received 96 peer nominations on behalf of team members who demonstrate Niagara Health's CORE values.
"I am incredibly honoured to work alongside so many remarkable individuals, and to have the opportunity to formally recognize their amazing contributions to patients, families and colleagues," says Niagara Health President and CEO, Lynn Guerriero. "Our people are truly the heartbeat of our healthcare system."
On Tuesday, June 27, Niagara Health hosted an awards ceremony at the St. Catharines hospital, celebrating 13 team members through nine awards that align with the organization's focus on Transforming Care.
This year's President and CEO Award for Extraordinary Performance was presented to Denis Guillemette, Urgent Care Charge Nurse.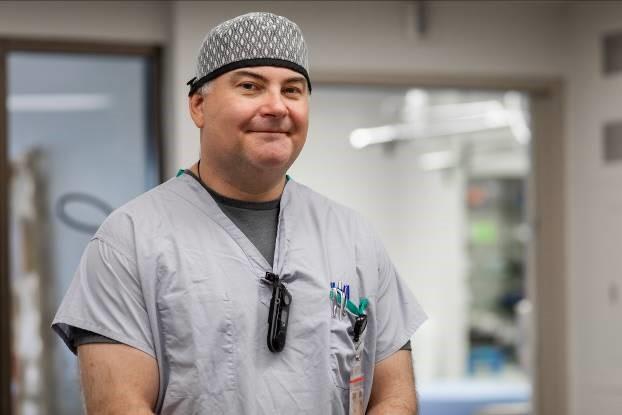 Denis treats every patient with respect and is incredibly optimistic. The confidence in his care and treatment of patients and families goes above and beyond. With such a calm and comforting presence, returning patients often ask for him by name. His demeanor and how he relates to patients and caregivers of all ages is inspiring.
As a team leader, Denis is enthusiastic, hardworking and always eager to help others. His diligence and compassion is nothing short of extraordinary. As we move forward to design modern and co-ordinated care, Denis is always a champion of change that will support the needs of patients and caregivers.
"Niagara Health is transforming care by putting patients first. As a nurse, I am proud to help orchestrate this important work," says Denis. "I am so humbled to receive this award out of so many deserving nominees, and incredibly grateful for my colleagues' guidance and support."
Please join Niagara Health in celebrating the 2023 Award of Excellence nominees and recipients.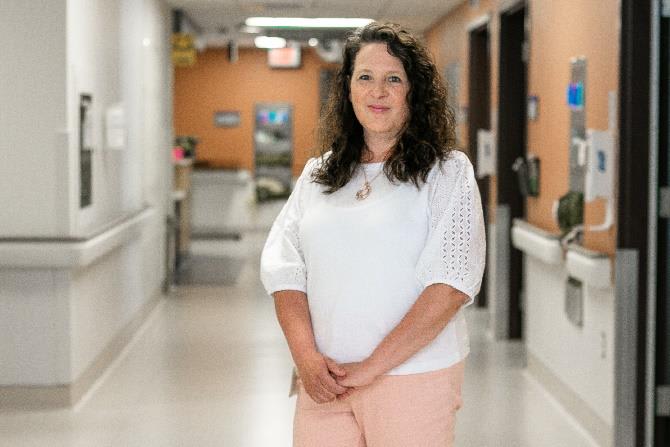 Compassion in Action | Danielle Smith, Nurse Practitioner 
Danielle is a Nurse Practitioner who steps into the shoes of the patients she is caring for, everyday. She always goes the extra mile to ensure patients are getting the best care possible. In addition to her regular duties, she is continuously advocating for patients and communicating with their families. When patients are assigned to Danielle, they are sure to receive the best care possible.
Danielle is always looking for ways that she can make the patient experience better. She is empathetic, compassionate and a testament to the healthcare profession.
Extraordinary Caring | Shanna Graham, Ward Clerk
With a smile on her face, Shanna works incredibly hard to support patients and colleagues. As a Ward Clerk, she often stays late to ensure that she isn't leaving any loose ends for the next shift in her unit.
Nominated an astounding six times for an Award of Excellence, Shanna is known for her calm demeanour, caring attitude and professionalism. She is always mindful of how every process can have an effect on patients, families and colleagues.
As a constant reassuring presence, Shanna is incredibly knowledgeable and always willing to provide assistance to those around her. She is always mindful and thoughtful of how all processes at Niagara Health can have an affect on patients, families and colleagues.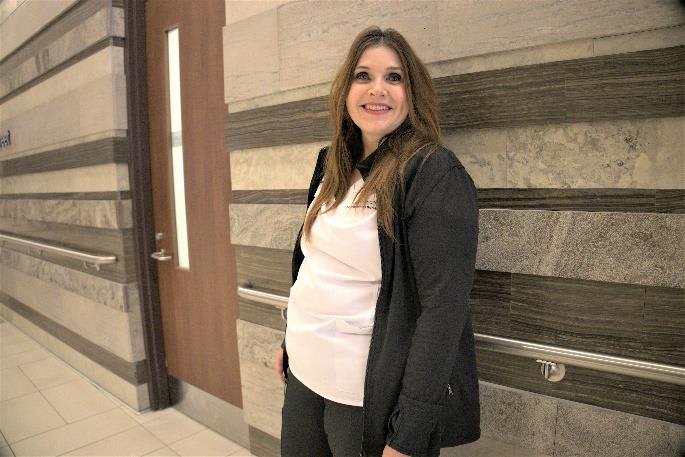 Driven by Optimism |Rose Michaud, Environmental Services
Each day, Rose works diligently to support a welcoming atmosphere for everyone who walks through the doors at Niagara Health.
With a consistently sunny and optimistic attitude, she shows the highest level of attention in her work that ensures our teams are supported to provide patient care, without interruption.
During the pandemic, Rose has been a driving force in maintaining Infection, Prevention and Control standards to keep community and team members safe.
Throughout her 21 years in Environmental Services, Rose's optimism, resilience and commitment has been and continues to be a welcome breath of fresh air for everyone that has the privilege of working along side her.
Achieving Ambitious Results |Catherine DeGiorgio, Scheduling Specialist 
As a scheduling specialist for numerous units, including Intensive Care, Catherine has the important job of scheduling shifts and time-off for team members. Responsible for scheduling more than 700 staff, she works diligently to ensure shifts are filled and patients are cared for.
Catherine has also played an important role in supporting the regional Respiratory Therapy Program. She has been instrumental in developing relationships and communicating with team members in the program.
Most importantly, Catherine treats everyone with respect and values her colleagues. Even in difficult circumstances, she goes above and beyond to support our teams.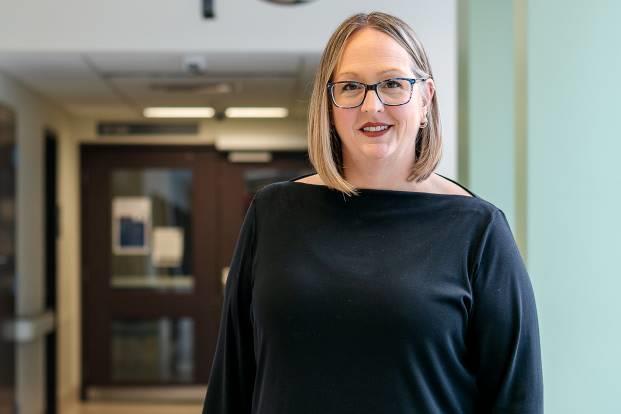 Extraordinary Leadership | Laurel Mills, Manager, Mental Health
As a unit manager, Laurel puts people first. She is positive, reassuring and routinely makes an effort to check-in with staff to ensure things are going smoothly and team members are able to take their breaks. Laurel has supported many team members throughout difficult situations, by offering an open-door policy.
She makes a tremendous effort to encourage staff to reach out if they need to talk, and offers attentive problem solving. Laurel is extremely compassionate, an excellent listener and always available to support. She takes the time to listen to team feedback to support a successful and productive unit.
A positive influence in the mental health program, Laurel's presence fosters a culture of sharing and open communication with staff, to ensure the best possible patient care.
Extraordinary Future through Innovation | George Hajdok, Head of Medical Physics
An advocate for expanding Niagara Health's clinical scope, George works diligently to acquire new state-of-the-art equipment and software, as well as leveraging his experience to expand cancer care techniques.
George also collaborates with top-billed oncologists to deliver new, complex treatments to the Niagara region. He is an advocate for public awareness and creating solutions to improve clinical workflow efficiency.
Over the past year, he has fostered a growing relationship with our Diagnostic Imaging department to limit downtime during replacement of our CT scanner and maintain access to care for patients. George collaborated to develop an innovative solution through utilizing 3D printing resources to make the diagnostic scanner compatible for delivery of treatment.
Always looking for opportunities to improve processes, George believes that education and personal development is central to achieving ambitious results. As part of the People First initiative, he meets one-on-one with physicists, therapists, ICT staff and administrative assistants to help develop their skills and support as many opportunities for growth as possible.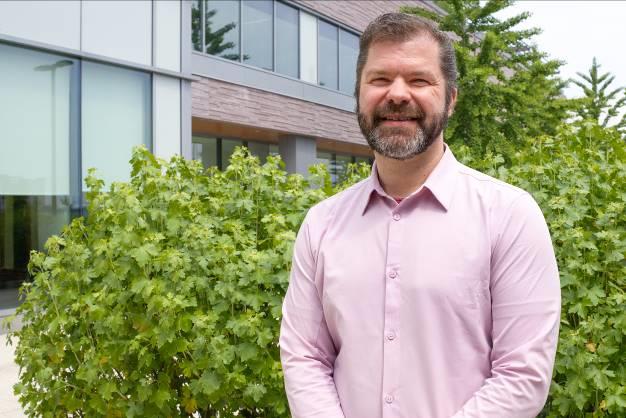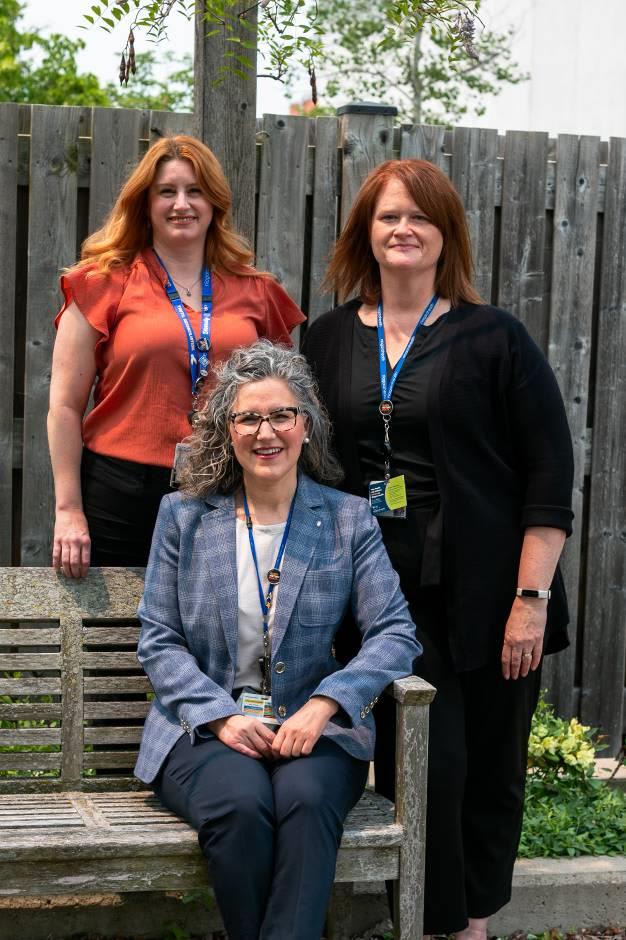 Extraordinary Team |Rachel Murphy, Sherri Lemon and Melenie Neamtz, Screening Supervisors
In March 2020, as screening processes were implemented across all sites at Niagara Health as a result of the pandemic, a combination of redeployed staff and external hires formed a team of more than 100 screeners. To support this important work, volunteer coordinators, Rachel, Sherri and Melenie were reassigned to supervise scheduling and day-to-day operational requirements of the screening teams.
They performed a critical role in supporting our screening teams as the first line of defense to maintain patient, visitor and team safety. Rachel, Sherri and Melenie ensured Infection, Prevention and Control (IPAC) measures were followed and navigated patient and visitor concerns. They built strong relationships with our teams to provide transparent communication as policies and procedures changed rapidly.
As the faces of screening across five sites for almost two years, Rachel, Sherri and Melenie showed continuous resilience while delivering support, seven days a week.
Extraordinary Interdepartmental Collaboration |
Annie Mazmanian, Brigitte Alcide and Erica Plante, Nurse-to-Nurse Peer Support Group 
Registered nurses in the Critical Care and Emergency Services program, Annie, Brigitte and Erica recognized the need for a peer support program as they provided care throughout the pandemic. They found that talking with each other about what they were experiencing was incredibly helpful for their mental health.
After making the proposal to start an official nursing support group, Annie, Brigitte and Erica took the lead to trial the program in collaboration with the Be Well team at Niagara Health.
The results of the trial were extremely encouraging, and the program has continued to grow. It is currently being offered in-person and virtually. Annie, Brigitte and Erica have donated dozens of hours of their own time to support the program, and are currently working towards opening up the support group to all disciplines. As a result of their extraordinary caring, the Nurse-to-Nurse Peer Support Group is also being considered as a leading practice for Accreditation at Niagara Health.