A Message from Niagara Health President and CEO, Lynn Guerriero.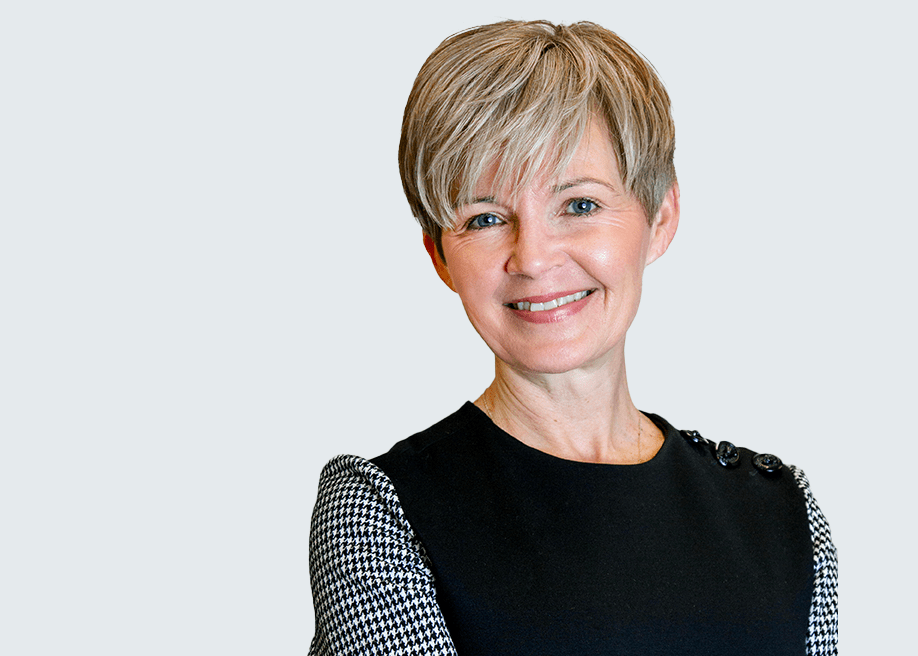 "We often hear about healthcare leaders' commitment to delivering the highest quality of care for patients. For healthcare administrators like myself, quality healthcare is multi-dimensional. It is grounded in evidence, delivered in the right place and at the right time, with appropriately trained and qualified staff, and is built on strong partnerships.
It's not based on any one thing – like a physical building. I will address each of these dimensions in the context of Niagara, our local health system and what residents should expect from their high-quality healthcare system.
Niagara's population is older than the rest of the province and residents are more likely to have a chronic disease such as arthritis, asthma, diabetes and chronic obstructive pulmonary disease than other Ontarians. We know from research that chronic disease management requires community-based care for early detection, regular family physician interactions and self-management. As a hospital, Niagara Health supports patients with chronic conditions by ensuring access to emergency care to address acute episodes, making specialists available for patients with complex needs as a result of multiple conditions and ensuring smooth transitions into the community. 
Quality healthcare is delivered at the right place at the right time; it is not just about access to a hospital. It requires access to family doctors and other community-based providers. Niagara is short approximately 100 primary care providers including family doctors and nurse practitioners, which means 125,000 residents do not have an appropriate first point of care. We know from the evidence that people with a family doctor have better health outcomes. For the hospital, this means we are seeing many patients whose chronic conditions have declined and they now need complex interventions. This might have been avoided or more easily managed had the right care been available in the community.
Most importantly, quality care is centred on people. It provides care based on the needs and values of each and every patient. However, equally important, in the post-pandemic era, are the people who deliver the care and services. Buildings, beds and technologies are simply enablers, the things that empower our physicians and staff to meet patient needs. The fact is, when it comes to resources, we are not immune to the healthcare staffing shortages felt across the country. These impacts are felt daily in communities across Niagara. Fewer healthcare workers helping more and more people. Increased wait times. Burnout.  
We've taken action and have called on all our regional partners to do their part. As a hospital we have had to assess our patient volumes and redeployed physicians and nurses where they are most urgently needed. We're also aggressively recruiting, advocating for the region, partnering with our colleagues in primary care and finding ways to collaborate further.
Finally, now more than ever, quality care relies on partnerships - partnerships through the Niagara Ontario Health Team (NOHT), other hospitals and colleges and universities.  We must work together to create and deliver quality care for today's conditions. In their planning role, the NOHT has an important part to play in ensuring Niagara residents have access to the right care in the right place. 
We are working alongside all of our local academic partners to educate and provide clinical practice opportunities with the goal to create the pipeline of future healthcare providers – from family doctors, nurses, medical radiology technologists, PSWs or countless other professionals – who will want to stay, work and live in Niagara. 
Niagara Health has strong partners in St. Joseph's Hamilton and Hamilton Health Sciences that have expertise in specialty areas we as a community hospital do not. This includes everything from specialized mental health services to organ transplants and open-heart cardiac surgery. In some cases, quality care means seeing a physician and care team with specific experience and expertise, even if you have to travel. Rather than competing for scarce health human resources we must collaborate to ensure everyone has access to quality care. 
I know we are living through a difficult period in our healthcare system but I believe there's cause for optimism. In 2023, quality care is what our Transforming Care plan is all about. I'm confident in our direction, and know we are charting a path forward that will continue putting people first, delivering safe and quality care, and transforming how we work for the better.
Through our strategic plan, we are building a leading, modern, and responsive hospital system across three cornerstone facilities in Welland, Niagara Falls (the new South Niagara hospital) and St. Catharines. This plan will support our people and enable them to better deliver the high quality that the people of the region need and deserve. And as we move ahead with our plan and work to attract top talent to the region, our commitment to quality care will remain front and centre."