Innovative and inspirational research at Niagara Health has received a boost thanks to more than $300,000 in funding from the Accelerating Clinical Trials (ACT) Canada Consortium.
 Niagara Health was selected after the evaluation of 65 Canadian hospitals to become an ACT Portfolio Hospital, receiving three years of funding to support a Clinical Trials Research Co-ordinator role.
Dr. Jennifer LY Tsang, Niagara Health Knowledge Institute (NHKI) Executive Director and Chief Scientist, says the impact will be direct and immediate.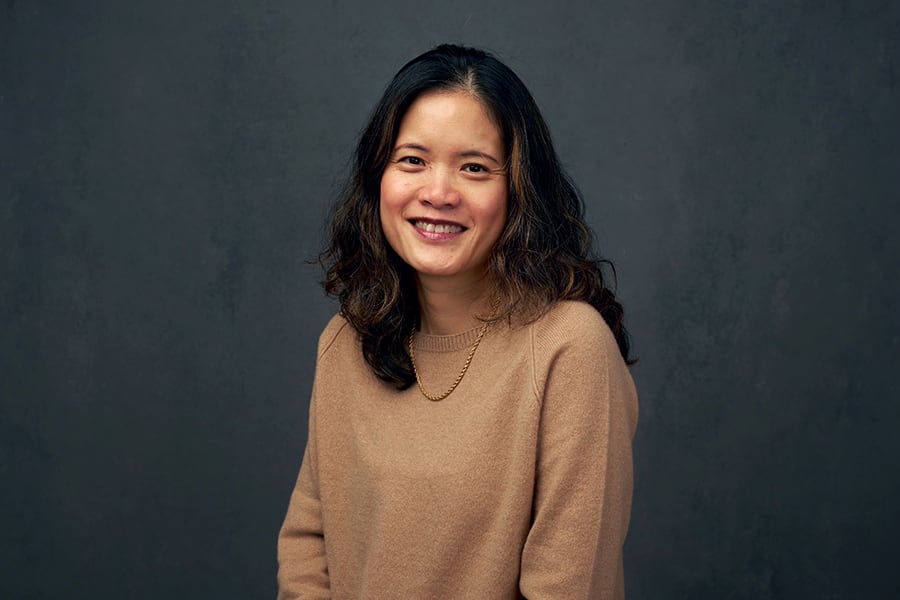 "We'll be able to add more clinical trial programs in Niagara that will benefit more local patients," she says. "This will allow us to deliver better access to a variety of clinical trials without the need for those patients to travel to Hamilton or Toronto."
Historically, most medical research has been conducted in academic hospitals in larger centres. But Dr. Tsang points out that more than 90 per cent of hospitals in Canada are community hospitals in smaller or rural centres that never get the chance to be part of clinical trials.
"If you don't have research in community hospitals, you're creating healthcare inequity," she says.
Dr. Tsang says the ACT grant funding is both valuable and rare. She explains it is uncommon to receive external funding for a research co-ordinator role, especially in community hospitals. The funding proves the importance of the newly created NHKI.
What is a Clinical Trials Research Coordinator?
The role of the new clinical trials research co-ordinator will be to ensure clinical trials run smoothly from start to finish. The new hire will be responsible for obtaining ethics approval for a study, developing contracts, engaging frontline staff, explaining the study to patients and ensuring informed consent, screening patients and enrolling those eligible for the study, collecting clinical data, monitoring participants, ensuring the trial is safe, closing out the study and, finally, validating the data.
"Without a clinical trials research coordinator, there is no study," explains Dr. Tsang. "In addition to everything else, they also have to approach the researchers and scientists to ask them to sign paperwork and offer proof of credentials. It is up to the coordinator to ensure the study is 100-per-cent legitimate.
Niagara Health embarks on new clinical trials
"The ACT funding will help us realize our goal of expanding research capacity at Niagara Health," says Dr. Tsang. "We are joining the global movement within the scientific community to be a site for many different clinical trials, spanning many different clinical areas."
The funding will be used to support new clinical trials in neurology and hematology/transfusion medicine.
"We are actually about to start enrolling our first patient in our first neurology study at the Niagara Falls site," says Dr. Tsang. "Which is huge."
Dr. Danielle de Sa Boasquevisque is leading the Niagara Health neurology study involving stroke patients. The hospital is joining 17 other countries in the study, involving 1,200 participants.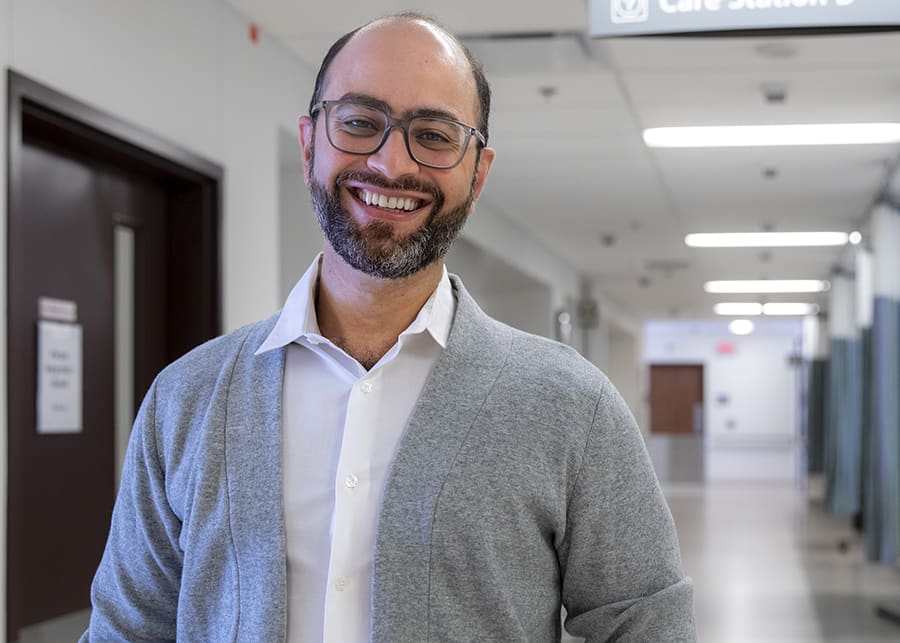 The ACT funding will also support the establishment of a Hematology/Transfusion Medicine research program under the guidance of Dr. Mohammad Refaei, Hematologist with Niagara Health.
"Establishing the Transfusion Medicine/Hematology research program is a natural progression to expand our academic contribution," he says. "We are hoping to bring closer-to-home, cutting-edge interventions and treatments that will benefit the people of Niagara."
Blood products are scarce resources, which are essential in the treatment of cancer patients receiving chemotherapies, but also an important part of hematology is to support conditions such as bone marrow failure syndromes. Dr. Refaei says the team will select which clinical trials they want to participate in by late summer or early fall.
Physicians involved in the application
Jennifer Tsang (MD)
Aidan Findlater - ID
Mohammad Refaei - Hematology
Danielle de Sa Boasquevisque - Neurology
Natalia Pinilla - Cardiology
Linda Lee – Oncology
Erick Duan - Critical Care
Han-Oh Chung - Critical Care
Why Niagara Health?
Expression of interest letters were submitted separately by Dr. Refaei and Dr. de Sa Boasquevisque, who is leading the neurology clinical trial. Once invited for an interview, the enthusiasm and support of the research team is at the heart of why Niagara Health was selected as a grant recipient, Dr. Tsang says. "I think it's very important to highlight the level of engagement we have from the research team."
Ten physicians and one research manager worked on the application and made themselves available to be interviewed by the ACT Canada Consortium during the evaluation process. Of the 65 community hospitals invited to apply for the grant funding, Niagara Health was among 45 hospitals interviewed and one of only 20 hospitals selected to be named an ACT Portfolio Hospital.
"At the end of the day, we want to improve outcomes for patients," says Dr. Tsang. "That's really the goal."