On July 12 we held a second New Hospital Town Hall for staff at the St. Catharines General Site to keep you posted on progress and to celebrate the countdown to construction completion and transitioning to provide care at our new hospital.
Recent highlights:
Increased access for tours and deficiency reviews
Conducted 15 2P (Process Preparation) events with over 300 participants!!
 Completion of all furniture selection and equipment packages
Over 25,000 pieces of equipment procured
Creation of training and orientation maps
Learning fairs
Achievement of $40 million campaign goal
Implementation of Mosaiq cancer integration software program
Introduction of Johnson Controls
Minister of Health visit
First building occupants
Move date announcement
In order to make this information available to staff, physicians and volunteers at all of our sites, as well as the general public, we filmed the presentation so that everyone can be involved as we prepare to provide one million square feet of care. Please note that in order to provide this very detailed level of information for everyone interested, the presentation is approximately 36 minutes long. You can also review a PDF of the presentation slide deck.
Watch the video and feel free to share!
We are constantly trying to find new and innovative ways to keep you informed of the latest developments related to our new hospital. Coverage of the latest New Hospital Town Hall is provided for you to stay informed and learn all of the latest about how we are turning the building into a hospital!
We look forward to providing you with these updates and celebrating the arrival of our new St. Catharines Site!



Project Update
For staff, programs and departments moving to our new St. Catharines Site on March 24, 2013, we have 243 days to prepare ourselves before the move to begin safe clinical procedures starting on day one.
First Clean Sweep a huge success!
With 33 programs involved, our first Clean Sweep held on July 11 was a huge success, far surmounting our expectations. Environmental Services staff were run off their feet and could barely keep up with the demand. In some cases, they even returned to departments the following day to collect more stuff. The move coordinators who oversaw the Clean Sweep for their respective departments took their responsibility to task and successfully managed a coordinated effort of sorting and dumping.
The next steps being employed by Environmental Services include sorting the discarded items into the categories garbage, scrap metal and reusable.
"Humour was so important in keeping the day in perspective," says Clinical Project Manager Marilyn Bellows. "One such example was noted when a stationary bike intended for the dumpster mysteriously rode its way into Kevin Traynor's office!"
"Kudos to everyone who participated in our first Clean Sweep," she adds.
"You have made a giant leap in preparing for move day and your assistance is so very much appreciated and acknowledged! The support received was beyond our imagination and we can't thank everyone enough for supporting our new hospital development and for all you do…again and again."
Mark Your Calendars!
The leanings from our first Clean Sweep will certainly benefit the future rounds taking place on September 12 and November 14. The Project Management Team will send reminders in advance so that the Programs have time to strategize for the next round.
Consider sharing your Clean Sweep experience! Please send pictures and commentary to Liisa Morley or feel free to post your program's experience on Your Space.


Exciting time for Mental Health and Addictions in Niagara
Dr. Edgardo Pérez, a world-renowned authority in the field of wellness, mental health and addictions was introduced to the Niagara community as the lead of our Mental Health and Addictions Program at a press conference last week.
"On behalf of our NHS leadership team I am very privileged to welcome Dr. Pérez to our Medical Staff as Regional Chief of the Mental Health and Addictions Program. It has taken several years of searching, but we got him!" said NHS Interim Chief of Staff, Dr. Joanna Hope.
"For the people of Niagara, and the patients, staff and physicians of the NHS, it is indeed a wonderful day. Equipped with a world-renowned leader, a wonderful space in the new building, and the Mental Health and Addictions Program, the NHS is well on its way to becoming a leader…my dream is nationally…in creating a patient client centred model of care for the very important patients in Niagara who have need of this Program." Dr. Joanna Hope, Interim Chief of Staff.
Mental Health and Addiction services currently span across the NHS sites. At over 81,000 sq. ft., the Program boasts the largest department square footage in the new Catharines Site, encompassing the entire first level of the inpatient platform.
When inpatient services consolidate at the new site in 2013, the Program will provide a full range of mental health and addiction services to patients in the Region. Outpatient mental health and addictions services will continue to be provided across the NHS sites.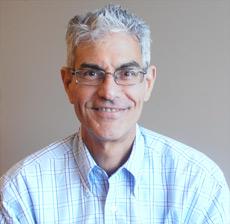 Learn more about Dr. Edgardo Pérez!
Dr. Pérez has an outstanding list of international and international accolades in his field.
Countdown to turning the building into a hospital
In 122 days… construction will be complete! 243 days… we will be providing one million square feet of care!
With 122 days left in the construction schedule, and 243 days until the New St. Catharines Site opens, the building is looking more like a hospital with each day that passes. On budget, on schedule and over 93% complete, the design of this world-class facility took the strengths of local knowledge from our clinicians and global expertise of our
architects to create a building that is focused on the patient experience.
Although the exterior of the structure looks complete, it is still just a building; construction will be completed on November 26, 2012. The period between then and "go live" on March 24, 2013 will be used to train and orient staff to the site and also welcome community members to tour their new hospital before we open to provide patient care.
Please join us in achieving the goal of providing one million square feet of care