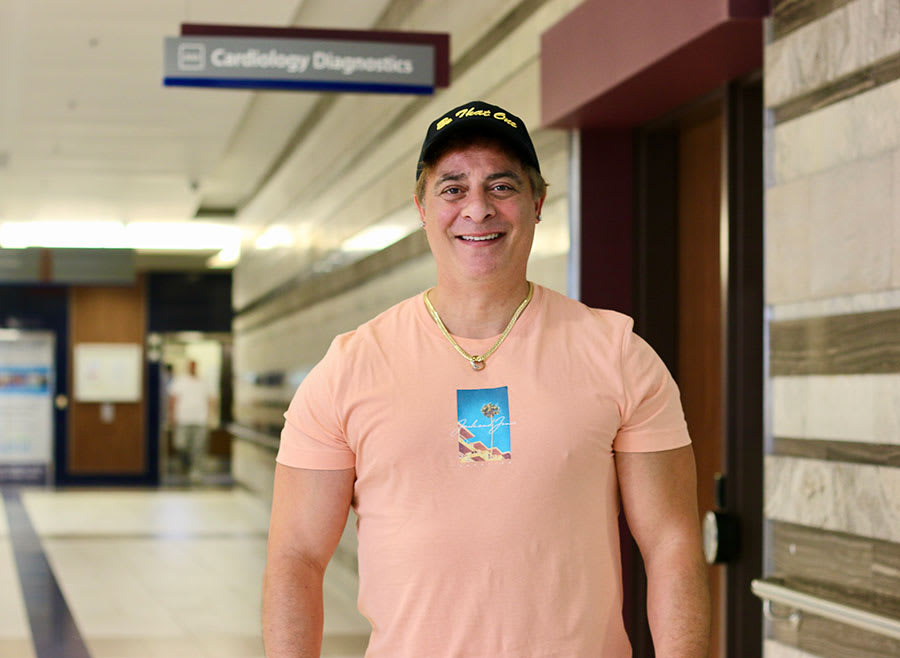 After having a heart attack and stroke, Dan Giancola spearheaded fundraisers to help Niagara Health purchase a new electrocardiography machine.
Dan Giancola took to the mic in a buzzing St. Catharines banquet hall one Saturday night in late April.
With tears in his eyes, the former Canadian Football League placekicker thanked the 100-plus guests for attending his Be that One to Give the Boot to Cardiovascular Disease Gala.
Giancola joked with the crowd that it's standard practice for him to get emotional at his annual fundraisers. However, there was more to his tears than being overcome by the success of the event.
May 20, 2020
It was early in the COVID-19 pandemic when Giancola got in front of a webcam at his Thorold fitness studio to host an online exercise class for those looking to beat the lockdown doldrums.
With a few minutes left in the 30-minute program, the usually energetic and effusive Giancola was having a tough time keeping up.
"All of sudden, I felt like I had the flu. It came on like a tsunami," he recalls. "I felt like I was going to throw up. All I thought was 'I gotta finish this class. I have 10 minutes left. I've got 5,000 people online. I've got to finish.'"
He did, but whatever was happening with Giancola wasn't finished with him. He tried pushing through his day, but the nausea turned to dry heaving. Then came unbearable pain in the middle of his back.
He wrote it off as gall bladder issues until the pain shifted to his chest, getting worse as his day went on.
By the time of his commute home, Giancola was in agony. He pulled over to the side of the road, where he called his wife, Christina, who urged him to go to the hospital.
"I've never felt so much pain in my life," Giancola says. "I started making peace with God. I said, 'If this is my time, thank you. I've had a beautiful life. Please take care of my wife and daughter.'"
Tests at the St. Catharines Emergency Department showed he was having a heart attack. Giancola was transferred to hospital in Hamilton for further care. Doctors there determined one of his arteries was blocked entirely. Another showed 80 per cent blockage.
"As happy as I was they got it, I was devastated," Giancola says. "I'm a former pro football player. I'm in peak shape. Next thing you know, I have that feeling of shame and embarrassment."
After undergoing an angioplasty to open his arteries with stents, Giancola was transferred back to Niagara Health's St. Catharines hospital and into the care of Dr. Natalia Pinilla in the Cardiology Program.  She and Giancola's care team helped him get back to health, which would take more than a year after his weeklong hospital stay.
"Dr. Pinilla was a godsend to me," Giancola said. "The nurses who helped in my recovery were absolutely outstanding."
Progress, a setback, and more progress
Giancola spent the next year and half rebuilding his health and his strength when setback struck again. He was working at his fitness studio when he started experiencing tunnel vision and collapsed.
He woke up in hospital to learn he had a massive stroke. After being sent to Hamilton briefly, Giancola returned to hospital in Niagara Falls to work with the Niagara District Stroke Centre.
In the process, he also shed the shame and embarrassment he felt when he had his heart attack. It turned out the physically fit Giancola had a family history of heart disease that left him predisposed to cardiovascular issues.
Tears of gratitude
Giancola feels only gratitude for the care he's received at Niagara Health, including for regular stress tests with the Heart Investigation Unit. As a gesture of thanks, he decided his first post-pandemic gala and a handful of smaller events, including trivia nights, would be in support of the Cardiology Program. Funds raised would be used to purchase an electrocardiography (ECG) machine, which costs $15,000.
"I'm here today and I wouldn't be if it wasn't for the swift action (of those who took care of me)," Giancola says. "The ECG is what caught my heart attack."
The Be that One to Give the Boot to Cardiovascular Disease gala, was attended by members of the Cardiology Program, including Dr. Pinilla and Head of Service Dr. Adnan Hameed, and other Niagara Health staff. The event, which Giancola says was his most successful, raised enough for that new ECG.
"Providing the best care requires the best people and enough of the best tools," Dr. Hameed says. "Dan's efforts have allowed us to purchase a new ECG machine, which will ensure timely access to an important test that impacts point-of-care decision-making and accurate diagnoses. Dan's incredible generosity will benefit the residents of Niagara for years to come."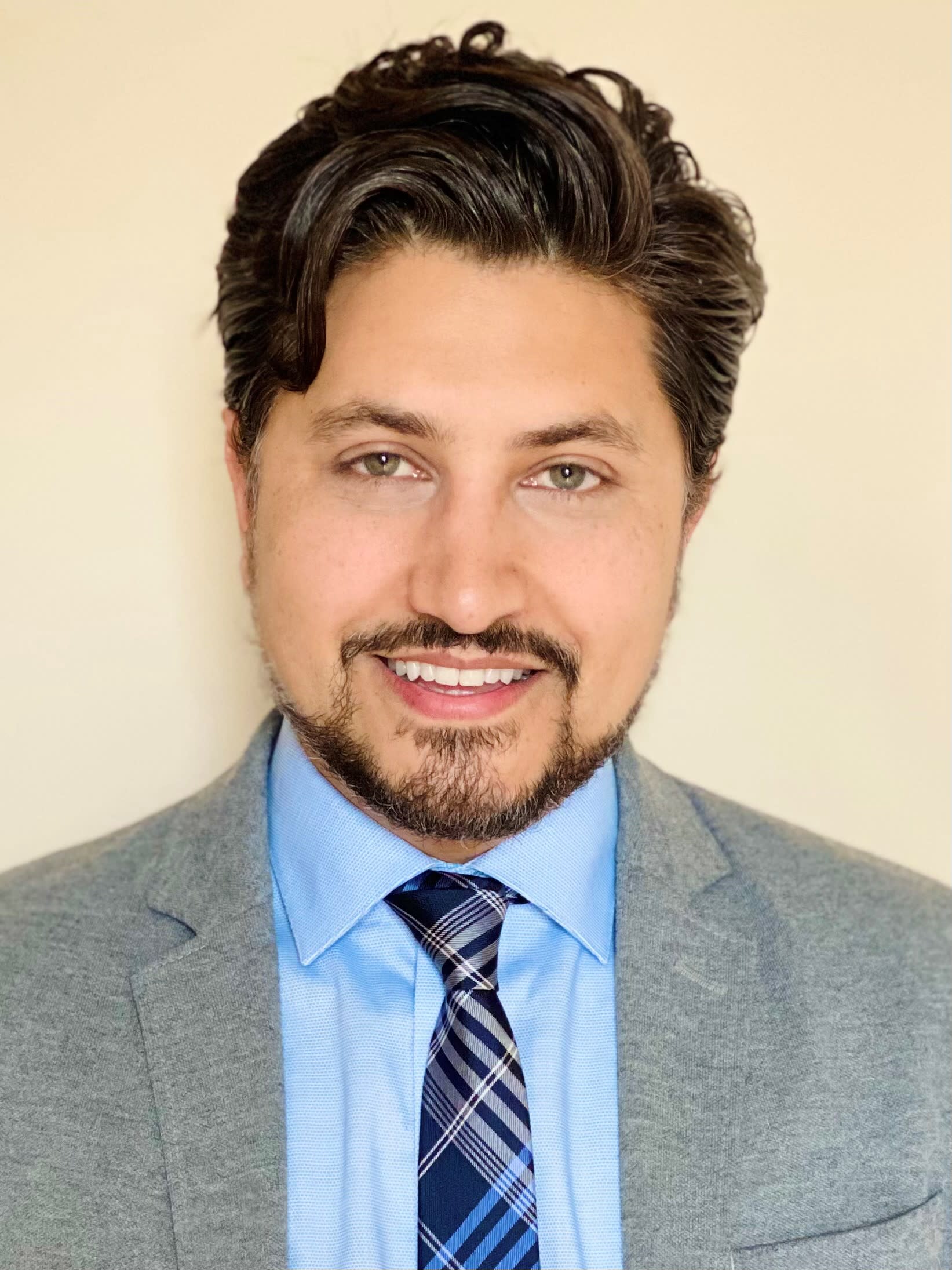 Dr. Adnan Hameed 
Events and efforts like Giancola's are essential to making Niagara healthier for other reasons, too, says Andrea Scott, Niagara Health Foundation President and Chief Executive Officer.
"They also serve as opportunities to increase awareness about Niagara Health, the Foundation and to help residents understand that the majority of equipment used in their hospitals is funded by donors and not the government," Scott says. "By bringing people together around a shared cause, community fundraisers contribute significantly to improving healthcare outcomes and enhancing the overall well-being of Niagara residents."
These days, Giancola shares his story as a motivational speaker with the hope of alerting others to the warning signs of heart attack and stroke. He's also writing a book about his health issues, including his struggles with depression and anxiety.
He's doing it all with the comfort of a positive prognosis and the ongoing care of a team he credits with getting him to this point.
"Out of something horrible, amazing things are happening," Giancola says.