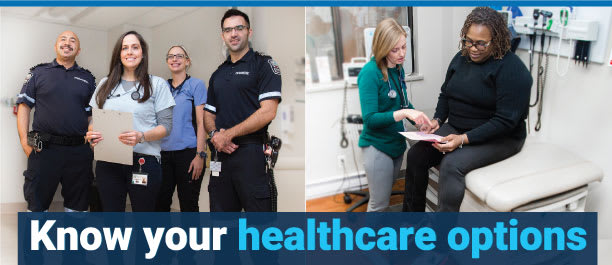 It can be difficult to predict trends in healthcare. But one thing that is easy to predict is during the winter months, flu and other illnesses spread in the community.
Niagara Health is working with its community partners to help the public better understand the options available for healthcare, so they get the right level of care.
There are many community-based care options for people who don't require emergency or urgent care. In non-emergency situations, your first option should be your family doctor or nurse practitioner.
Other options include:
Walk-in clinics
Call Telehealth 1-866-797-0000 for health advice and information from a registered nurse 24 hours a day, 7 days a week
Call 211 for information and services about healthcare in Niagara
Always call 9-1-1 for emergencies or if you are uncertain about your condition.
Information about healthcare options and when to visit a Niagara Health Emergency Department or Urgent Care Centre is available here.
Information about the flu and tips on how to stay healthy during the cold and flu season is available here.